Wanderin' 'Round Barberville -
There was food supplied, and the three concerts on the big train station stage, and Contra' Dancing, and guess what. They rented Barberville Pioneer Settlement. HAhaha. As if we didn't already run around there like it was our second home, now we had it all to ourselves. :D It was a bit strange, not walking around with hundreds of other people, but it was so lovely too. Quiet and sweet. :)
Anytime our gang gets together, we just have the best grand ole' time. Seriously .... some wonderful, Godly, giving, joyfilled people. :) We don't take each other toooo seriously, since most of the time we are joking around, and teasing and laughing. :) It's like one huge shouting, dancing, occasionally mock-fighting, boot stomping, singing, loving, family. I'm sure I forgot something in there.... ;)
It was quite sticky and humid during the concerts, but it all seemed to fit when Gabi from Loner's Junction started singing about Florida being his home. Ahhh. Then all the humidity seemed more like a badge of honor. That's what a good song'll do to ya'. ;)
I was a volunteer at the gate. Ahem. Let me rephrase that ... someone mentioned one line at Isaac and Lydiana's baby shower, and I immediately drafted myself. I was like "CAN I BE A GATE GUARD?! I have always wanted to be a guard. YAAY." and they were like "sure!". *snicker* Then I said: "do I get a gun?", they sort of looked at me like "do we look stupid?", and then I was like "a WATER GUN, and a vest! that says SECURITY on it!"!
Needless to say, the conversation turned into hysterical laughter after all this, and much hilarity ensued, talking about shooting people with water guns and the way it would be so much fun if I showed up all dressed in black, and etc etc. :) It became quite the joke on FB too. :D
My sweet little brother, Gabi, got a super swoosher gun for me, and even painted it black. He's so wonderful .... and yes, I was a very very very good gate guard. Epic even, Abi said. And yes. People were squirted. :) But only people I knew wouldn't care. :D
So ... um. Now to the pictures. :) You'll see that my two favorite have already been blogged, but I needed to include the rest of the fun here!! :)
Like Leah, of the Morse Family Band. She is so lovely. I also got a picture of her frowning, but I might get my water gun revoked if I blogged it. :)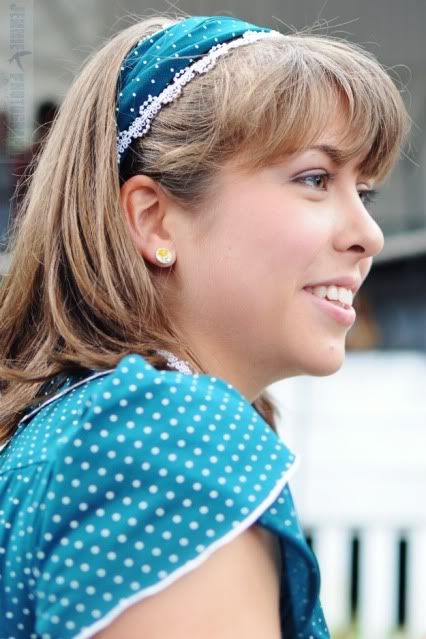 Another little brother - Matthew Michel. Enthusiastic as ever. You can see his siblings behind him, being as ... normal as ever. ;D
Beautiful embroidery on a cowgirl hat.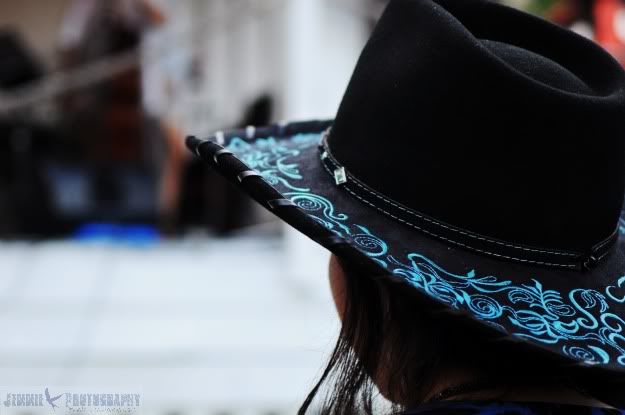 I was shooting for Bro Nathan, down the line....poor Gabe. I'm sorry. :) I love this picture though, ahhaha ... the little girls smiling at the end. :)
In case you can't tell, it was a boot stompin', good, long, clappin' song from Loner's Junction.
Gabi sings about Florida bein' his home, and I fail at taking a picture of Spanish moss above me.
I was sitting next to the bride-to-be. :) My boot, her foot. :)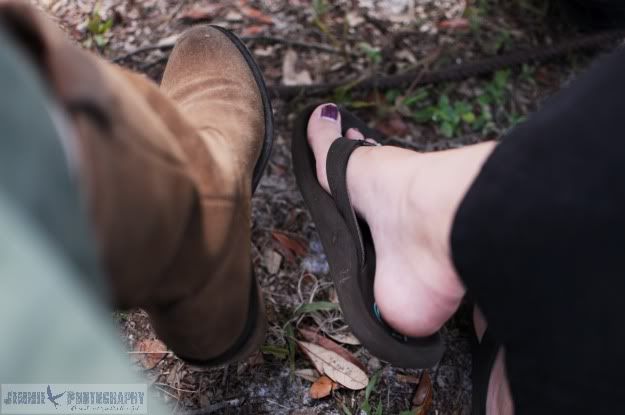 Beware: you sit in front of me, I will take numerous pictures of you. :)
A small note. See the bottom of the picture above this? See the rust bench? We named it Killer Bench. It would have been nicer to sit on concrete with leaves on it. We were trying to find how many different ways we could be uncomfortable on it. In case you are wondering, it was quite a tally. :)
The Morse Family Band, minus Matt. :) LtoR: Seth, Abi, Leah, Aaron, Mrs. Morse, and Matt (who you can't see). Mr. Morse (who you can't see either) was running sound. :)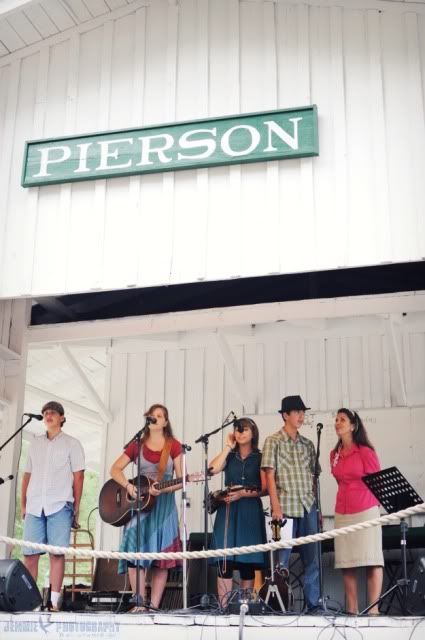 I chose to just sit back and enjoy the music, that's why I don't have a lot of singing or playing pictures. :) Plus, I was distracted by leaning over to EmilyCase and Ben every time someone sang a love song. I'd lean over and be like "AWWW.", after the 5th time, Ben's eyes got that look like: "no.more.pleeeeaaaasee.". *snicker* I'm so wonderfully annoying.
You could hear the music all over Barberville, so Tricia and I went and ate dinner with EmilyCase and Ben during the SFB concert. I choked once and Tricia choked once, and THAT is why we can't sit together when we eat. Because you can't laugh, breathe AND EAT simultaneously. Especially when you are sitting by EmilyCase. It's a bad idea. This also works with Darby Sproul. :) You've been warned.
Sweet Hannah with her soda.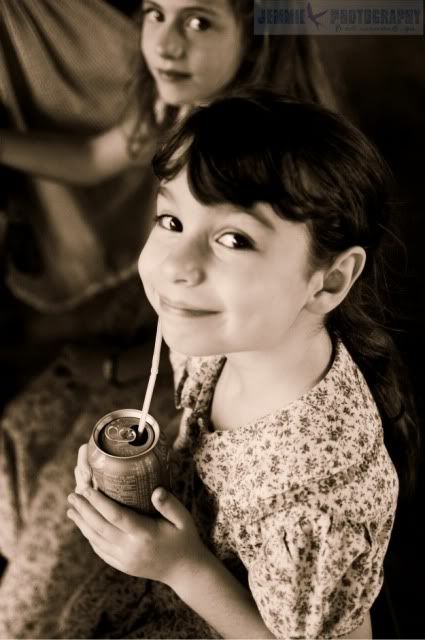 The way it might have looked in the 1800's.
Tricia and I chased the sunset light, and got some talking in. :) Which I love. Because I adore being with her, any chance I get.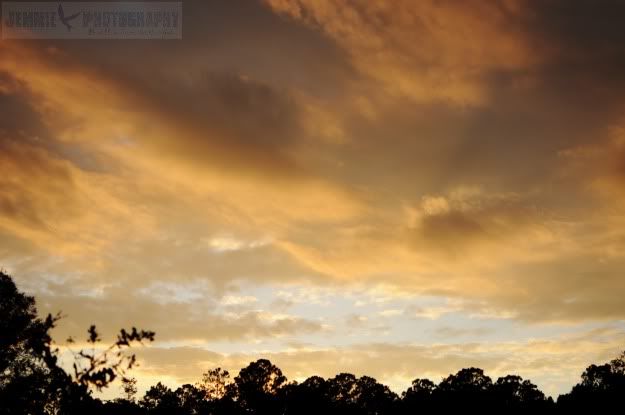 It was so brilliantly beautiful.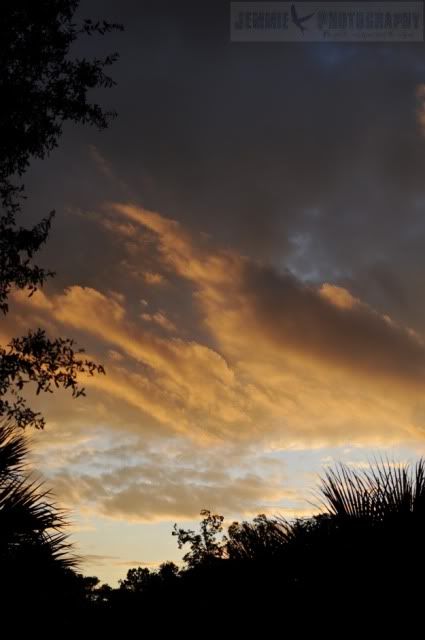 The baby Case belly. :)
Meesh Lynn called us over, okay, let me rephrase that ... 3 giggling, shrieking girls shouted for us to come take a picture. Aaaand it was a disgusting locust, plague, pest, curse of the Fall in huge form. We screeched and I took a picture. AND THEN. it moved. and we all screamed and scrambled away. and as my back was turned ... Meesh threw a stick on the porch and I screamed bloody murder I was so startled. I don't know how the concert people missed it.
I whirled around and saw the grasshopper still where I left it. I glared at it, turned around and yes, all the little girls were dying laughing and Tricia was like "step.away.from.the.grasshopper.naow.". I'll admit, it was pretty funny, albeit startling. :)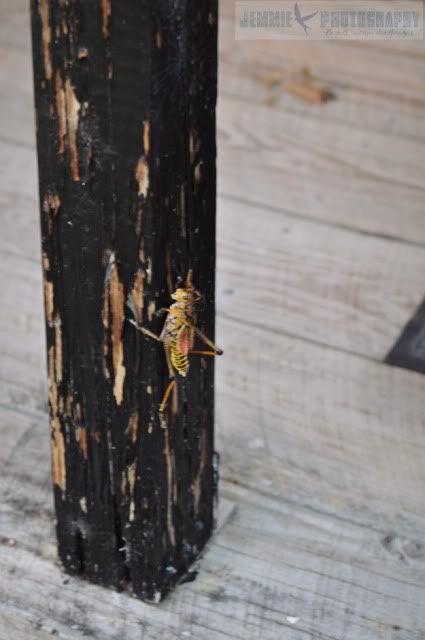 In Which: It never pays to be the peasant girl who threw the stick and scared the camera lady. The poor peasant girl was soon released after this picture was taken, and giggles ensued once more. Her time in the stocks was mercifully short.
Joel had brought his chess game, and Dad played two games with him, during the whole concert, they were having a hi-ho time over at the tables, playing chess. :)
Don't ask me who won, that's like asking the grasshopper how to fix hair. Impossible.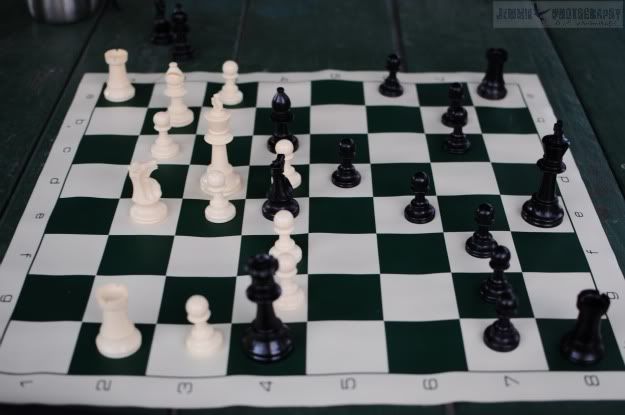 It looks scary, doesn't it. Several people started walking toward the table, and sort of stumbled to a halt when they saw it lying right next to the money box. :) I would wave it happily ... "don't worry! It's a water gun!". The kids were gleeful, especially with shooting it. :) It did look so menacing in black. Gabi did a good job. :) There were some fights and it got stolen several times, followed by shrieking and chasing and squirting. It felt great in the hot air. :)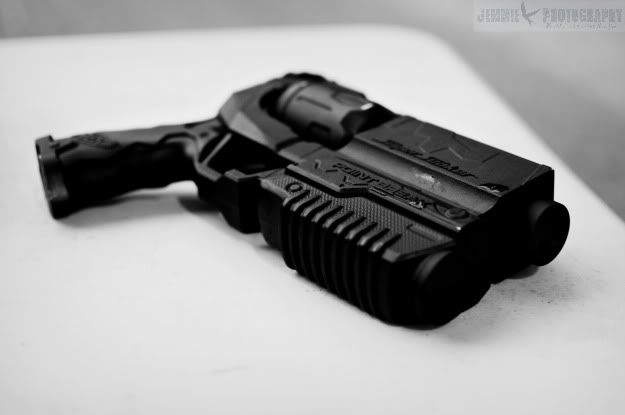 Several people didn't slow down fast enough in their cars at the gate, and so they got a windshield wash or a tire wash. :D haha. It was great. :) It sure made the gate a lot more fun to guard for 90 minutes! Oh, and I really let Gabi and Obi and their friend have it when they went out, but a bit of a problem when they came back in....their windows were down. And it wasn't Obi in the front seat - it was their friend. oh well! ;) muwaahahahaha....
Yes. I'm a Special Friend of a daughter of a Special Agent of the FBI. and I am packing .... water. *swoooosh*
Could be 1930 if it weren't for the cars. :) I love the Barberville Settlement in the evening.
I shot just a little bit of video of the Morse's singing acapella. It was gorgeous. :) Enjoy it!
Hope you enjoyed reading, and hope you can join in on the next function we have! :)
We always have a wonderful time, and yes, the dancing was wonderful, and it was all splendid!
Huge thanks to Gabi for setting it all up, and to the Settlement for allowing us to have it there!
Thanks for stopping by. :) It was so great seeing so many of you at the concert.
With much love and laughter,
~ Jean Marie ~