To: Paulina -
*explodes*
Happy Birthdaaaayyyy!!!!!!!
Happy Birthday to one of the best and dearest friends I've ever had! :D
Miss. Paulina Krause. She's 22 today! :)
I knew right away what picture I wanted for this post. It's this one of her laughing. :)
When she laughs, I have to to. And when she is sarcastic, aka: 75% of the time, it's so hilarious, that I am soooo not responsible for how loud I am when I'm laughing hysterically. ;)
Well, technically, I took this when she was like....21.um.....21.8? whatever. but she looks amazing, huh? Her laugh is pretty much one of the best.things.ever.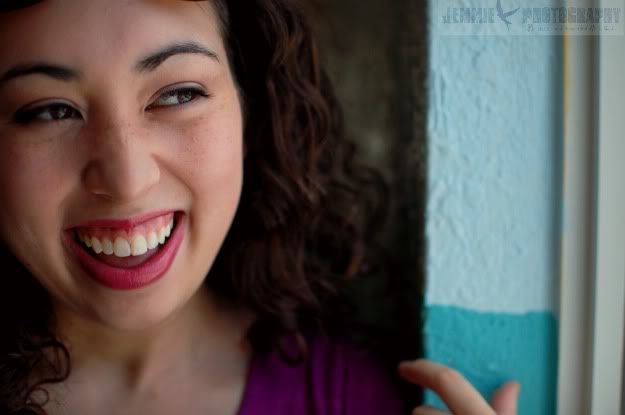 I just love being with her, no matter what we do. :) We haven't had a lot of time, between her college work schedule that is insane, and everything else that life throws at us....
and so I hope we get to have some time together pretty soon. :)
Paulina -
I know that there have been so many times when I've written you, between losing grandparents and our dog, and so many loved ones, and you wrote back that you just didn't know what to say. But you'd be praying anyways. Thank you so much.
I hoped and prayed that you wouldn't have to feel grief like I have, and you just lost your Lolo. I hurt a lot over that, and now it's my turn to cover you in prayer, as you walk through this.
You are such a special friend, and I cherish every memory with you. It has not always been easy, and sometimes I think we both wonder when life is going to settle down enough to actually get down to not being stressed out about life (or maybe that's just me. ;) )! But I know that times with friends encourages us. Friends, sisters in Christ, we need each other .... and you have been encouraging and uplifting to me so many times over the years we've known each other.
So this is me. Sending you a long birthday hug, for your 22 years of grace from our loving Heavenly Father, who has bestowed us with all manner of wonderful and perfect gifts.
And has blessed so many of us with you as a friend.
Happy 22nd birthday!!!! :D Can't wait to see you soon.
Love,
~ Jean Marie ~
You are beautiful, my dear friend, walk in the light of His glorious grace for you.
Look how small Lucy Mae was! She was just 8 weeks here. ;)
Me, Lucy Mae, Paulina, and Peter. Christmas cookie decorating.