More than a friend -
Today I rolled out of bed thinking about yet another birthday post and realized after putting a few pictures into the post and trying to bounce around what to say .... that it was not working well.
Just looking at pictures and thinking about
Laurie
makes me overwhelmed. Overwhelmed about how much I could say and write and how much she means to me. So instead of saying this in a huge story, I'm just going to write down a few things ....
When Laurie got her puppy "Buttercup", I had just lost Mopsie, and I would go over there and take a nap or lie down with Buttercup on my chest and cry over missing Mopsie. She would lie there and be the precious dog she is and know I was sad, and kiss away my tears. Then when I got Lucy Mae, Laurie went with us, and so you could say that next to our family, Laurie is Lucy Mae's favorite person. She ADORES her. It's pretty special and sweet that our dogs adore their mamas and the other doggy's mama. :) and yes, Lucy Mae and Buttercup LOVE being together. :D Laurie knew how deeply I needed Lucy Mae, so that was a very very special day.
Laurie's a wonderful, wonderful mama. She has not had easy pregnancies nor easy, healthy babies. She has endured years of doctor appointments, devastating health reports and years of sleepless nights filled with tears and sickness and trying as hard as she can. She loves her children with a deep devotion and when healing came for Miss.
Abbie
, we knew it was the greatest mercy we could ever have at that time. Truly, God has sustained Laurie and Jonathan and their family.
Many times each month, I have the joy of spending an afternoon at their house, hopefully giving as much as I receive from being with them, and talking out my heart ... and I sometimes snap a few pictures to remember the days by ... like Laurie helping her son wash his hands.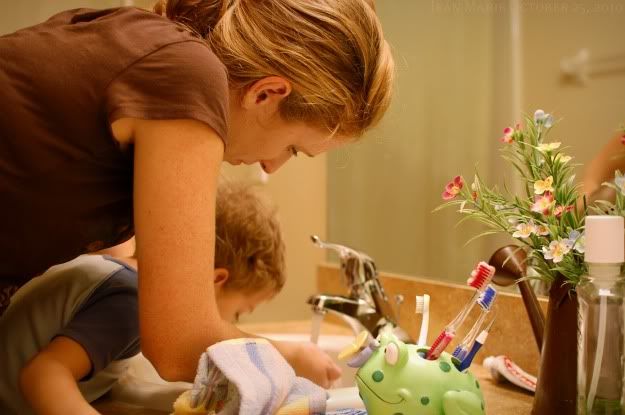 or in November, when the twins were laughing hysterically and bouncing up and down to watch their reflections in the oven glass while waiting for the pies to bake -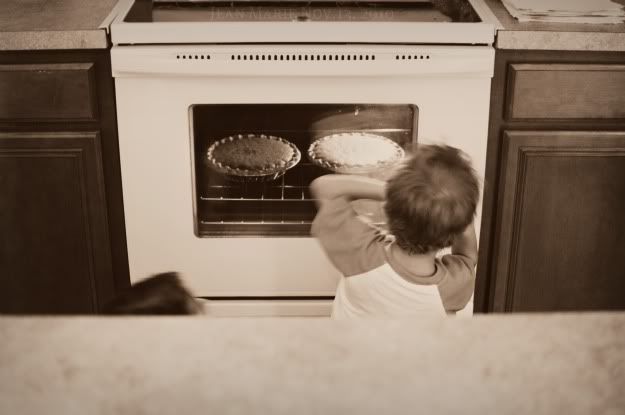 or when Caroline manages to take better pictures than I can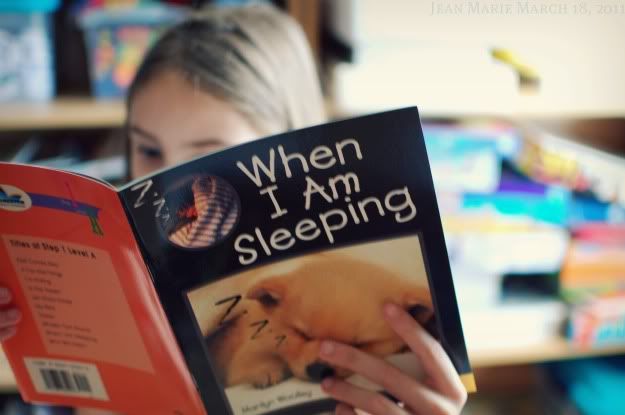 or when the children and I oooh and awww and laugh at how adorable Buttercup looks all wrapped up in a blanket and being a sleepy puppy. :)
Our family loves loves loves being with Laurie and all of her family .... in March, Mama, Laurie and I went garage sale-ing. You know, in a neighborhood that we could afford if we married doctors that had money to shred. We walked around and more enjoyed the beautiful landscaping, New England style houses and gorgeous azaleas in bloom in the early Spring. We walked and walked and laughed and laughed and had a sweet lovely time!! Then we had lunch and talked some more and laughed some more, and then drove home.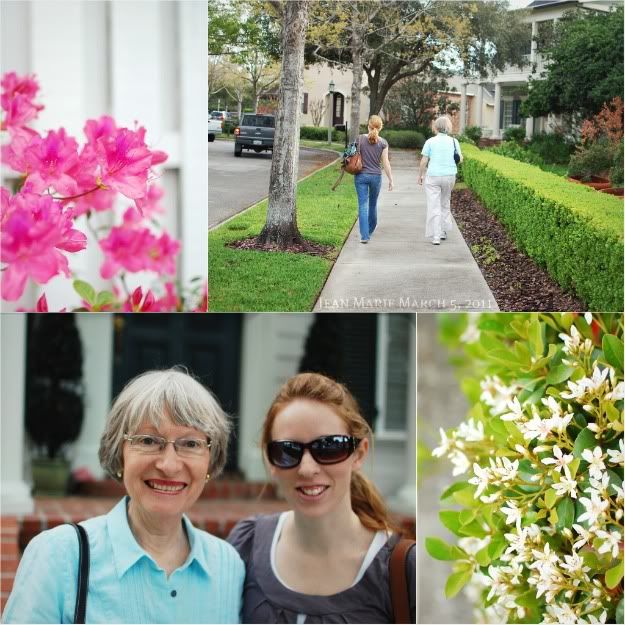 It was so special to spend a whole day together, talking and laughing about nothing and everything .... it's so special when your best friend is also best friends with your Mom! :)
Laurie is more than a best friend, she is a sister to me in the deepest sense of the word. Sometimes I think she understands me better than most people. We have walked together through some very hard valleys, our individual struggles and pains and her losses that far overshadowed mine. I can write something and she will understand and write me back, knowing past what I said. She knows the tears in the singing of our favorite songs. She has held me through weeping, and I have stopped by just to hug her because I needed to.
She blessed me utmost this year, sharing grace and mercies through grieving. She is the reason I love Steven Curtis Chapman and Third Day, and why listening to it always calms me down into that place where Jesus speaks most. Just being together in quiet, singing and crying, writing and chatting, listening and making me feel wanted always, laughing and laughing and laughing because what else can you do? Pointing me upward to Christ when we just hate how events and life and everything is turning out down here. Reminding me - God is in control.
She has become a sister dearest to me, and I can't thank God enough for her!!!
There's so much more to say, but as I said, I'm overwhelmed. I am just sitting here in tears.
She is truly that special and treasured. Happy 30th birthday, my sweet sister.
I love you so so so much. There will be sweetness forever ....
~ Jean Marie ~
"For the mountains shall depart and the hills be removed,
But my kindness shall not depart from you,
Nor shall my covenant of peace be removed,"
says the Lord, who has mercy on you." ~ Isaiah 54:10
"Now Jesus knew that they desired to ask Him, and He said to them,
"Are you inquiring among yourselves about what I said,
'A little while, and you will not see Me and again a little while, and you will see Me'?
"Most assuredly, I say to you that you will weep and lament,
but the world will rejoice; and you will be sorrowful,
but your sorrow will be turned to joy....
Therefore you now have sorrow;
but I will see you again and your heart will rejoice,
and your joy no one will take from you." ~ John 16:22