Happy Fathers Day 2011! -
Ya'll may remember
this
(totally unstaged picture). :) Well after Dad laughed for awhile, I thought it was time to get one of him "looking over the range". :D And I
totally
love it.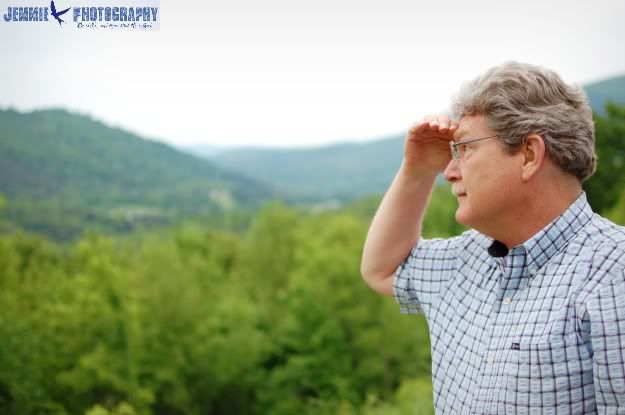 I love so many things about my dad, but one of the things that I've realized since I was young is that my Daddy can make friends with basically anyone. I guess that trait was passed down. :) I've rarely seen him out of his element in a social or business world....because he did a lot of differing jobs, colleges, etc, he can bring up basically any topic and draw the other person into conversation. Now this is very entertaining to watch. I sort of stand there, biting my cheek so I stop grinning and watch the person unravel from quiet to excited ambivalence that someone gets their work or their passion. :)
When I was little, I always knew that Daddy could make friends, or relate to anyone. That time we got a flat tire on a weekend in the dead of night when we were traveling in GA? The wrecker guy came and his wife came with him in the truck, and Dad was laughing and talking old times with the rough and ready wrecker man, talking LIFE with these folks, while I went to sleep on Mama's lap. :)
Or the countless times when we are at bluegrass festivals or concerts, and all Dad can see is technique and movement and fingering and all he can hear is the music bursting on his soul. Another trait passed down - a deep love for music. It moves us in a way that nothing else does....and we love to share it. From 40's and 50's to old Country to bluegrass to classical....well, he taught me what I love about music, and Mrs. Drobnick taught me everything else. ;) I grew up hearing him play his guitar, and to this day, nothing calms me down like some instrumental guitar. I adore his playing, and wish he could play more. :) *hint hint*
Daddy displays not only an easiness with people that allows them to talk and encourages them to be comfortable and explain their passion of work, or Christ, or life, etc., he also is able to come around to JOY in about 5 minutes. Which is....crazy, because it takes me like an hour. I need to start setting new goals! haha!
Daddy is not a complainer, He knows God's grace is huge and deep, and he will willingly tell people that he plumbs those depths and that his Savior is a mighty One. Dad is humble before God, a passionate man of prayer, and he continually and consistently reads the Holy Word.
What I have come to realize the more I have gotten older ... is that this openness and willingness to share life with basically ... anyone from any low paying job or high paying job, or anything in between (as long as it is honorable, of course. ;)), his acceptance of them is mindblowing to these people. Them. Not their life code or their beliefs, but of them. Just because you are a different religion or have a horrible background doesn't mean that Jesus cannot save you, or love you, and that is what my Dad lives out.
What a testimony. The GOSPEL. This is what we live and strive to show, right?
Wow.
I must strive harder and harder to be more like Daddy, and much more like Christ.
I am so honored to call you my Daddy - Happy Father's Day, Dad!!!
I love you to the Hubble Bubble, to the Moon and back, and all the stars in between.
With love,
~ Jean Marie ~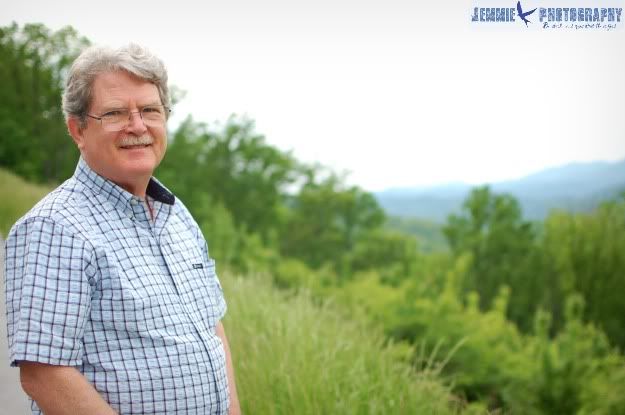 ~ Ephesians 2:10 "For we are His workmanship, created in Christ Jesus
for good works, which God prepared beforehand that we should walk in them." ~