The Dude's post -
So today is the Dude's birthday ... thus, the name for this post.
This is Gabe. Today is his 20th birthday!!! :D Whoop!!
You all aren't used to me posting about guys on this here blog,
so I'll go ahead and break all the ice by explaining that Gabe is my
sort - of - unofficially adopted brother in Christ, he's younger than me,
so he's my "little" brother, but he's WAY taller than me, so he's my "big" bro.
Our "gang" loves to Contra' Dance together, and I think we are getting better at it!
He listens to my Country and I go crazy with his younger brother when
there is Skillet around. (for those of you that think that means a Cast Iron pot ....
just ... disregard that last sentence) For those of you that don't know the Lynns, or
Momma Lynn ... read
THIS
. I love the Lynns like crazy, and don't care who knows it.
(you already knew that? Oh. Wellllll then! ain't you the smart one?!)
If my Mother doesn't faint or fall off her chair from me posting a picture
of a tattoo on my blog, then we will be in good shape ... it's for GABE, Momma!! :)
The Fambroughs love Gabe. Thus - tattoo makes blog. Tattoo-ed Gabe makes blog.
Don't worry. It's temporary airbrushed. :D
Gabe ... wearing his cross with pride. It looked great, if I do say so.
Strawberry Festival 2010 FUN!!!
Kk, I've gotta tell you something about Gabe ... I call him my surfer bodyguard. It's true.
Not that I surf. But he surfs. He lived in Hawaii for pete's sake! Actually, I've gotta' tell
you something else - he's pretty much all of us girls' bodyguard. We feel quite safe with him around. :) Thank you so much, Gabe, for being our bodyguard and being such a gentleman!!
Oh yeah! Never going to forget this picture of Gabe, Emily and Isaac havin' some Chocolate Dipped Bacon at the Strawberry Fest. HAhaaha!! THUMBS UP for Gabe's birthday! :D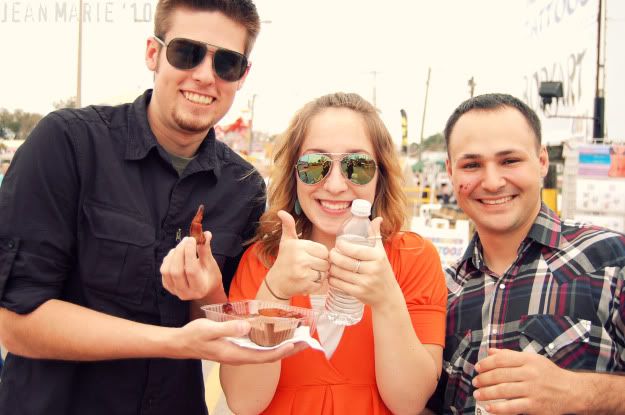 HAhahaha!! Gabe! SMILE! He had his mouth full of choco bacon. This makes me laugh so hard ... by the way, Emily S.'s glasses were probably the most photographed thing that day.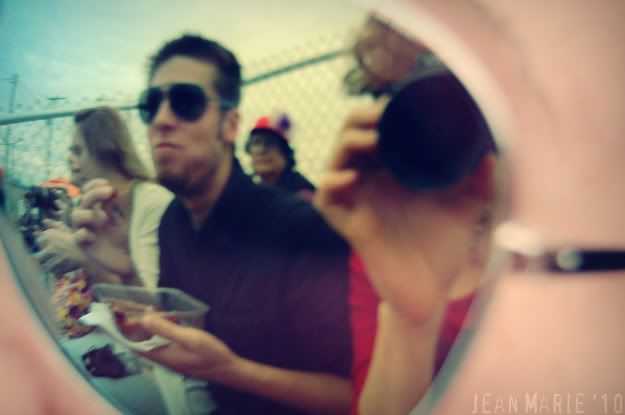 HAHAAH hahahahaha HAHaha!!! Gabe, Zander, Livvy, Emily Case, and Friend Nathan!
"The Screaming and Frozen Donut Chasers Band Album Cover 1"
True Story, people, true story. I can't even tell you who cracks me up the MOST!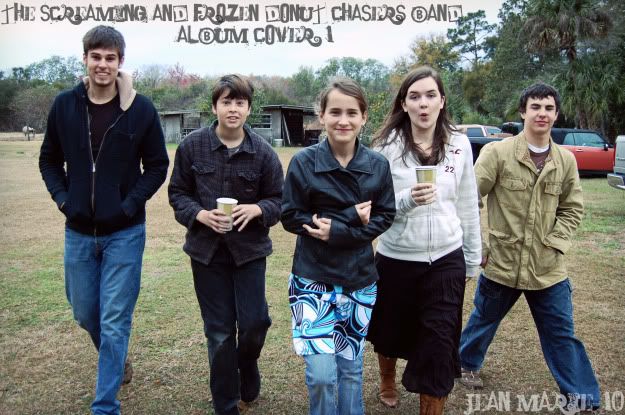 Gabe ... I wish you a VERY Happy 20th birthday and year!!!
The Fambrough Family loves you very much!!
We are praying God's mercies upon you, as you continue to grow into the man that
Christ has planned for you to be ... do not grow discouraged with the fight, you
are a mighty warrior, we know you can do it, Gabe. :) And you can show us ALL
Hawaii someday!! Hahahaa! I can't wait to continue making memories with all of our gang!
Thanks for being the big bro I never had. :D HAPPY BIRTHDAY!!!
~ Jean Marie ~
Psalm 37:23
"The steps of a good man are ordered by the Lord, and he delighteth in his way."
Way to go, Mr. Lynn and Momma Lynn. Your son is so much fun. :)
Thank you for sharing him so freely with us "down South" the coast.
A quote from a conversation between Gabe and I:
"Gabe: ahhh, well watch out for my hitman as well! His name is Snap,
and his brother Crackle. look out for their dog Hubert as well!
Me: HUBERT!
Gabe: verrry dangerous that one
Me: is NOT.
Gabe: ahh thank you :)
Me: not YOU ..... HUBERT!
Gabe: look out!
Me: AHAHAHAA!"
I didn't say the conversation would make sense to anyone, I just put it up because it made me laugh out loud at 2 am in the morning. Leave a happy birthday comment for Gabe, ya'll! :D
Oh yeah...and he's one of the rare sympathetic friends that actually gives you a pat on the back and asks if you are okay after you pearled yourself straight into the sand after a brutal wave. Thanks dude.