Remind me of Calvary -
Wow, y'all.
I'm going to be honest, and y'all just bear with me for a little while, okay? Good Friday/Resurrection Sunday really does a number on me. I feel all the sorrow of the year come crashing in on the days when I think of Jesus dying, like all my sorrows have combined into one, and there He is.
My Lord.
Taken down from the cross, His wounded, scarred body, and tenderly laid in the tomb.
And all my sorrows from this year sweep along in that sorrow, and actually, the year before that and the year before that, etc. One sorrow leads to the next sorrow, one loss to the next loss.
I know what it is like to stand on the unraveled end of the grass, torn and ripped open to give room for a box that holds your loved one's shell. That shell you held hands with and hugged and washed clean when dirt clouded fingers from work and that shell that housed the spirit that made life beautiful. I know what it is like to touch those fingertips and watch as their life slips away, from our defined moment into the eternity we haven't seen yet. From one life of love to the next. The stone marks the headstone where their shell lies, and the flowers wilt and fade and all you have left are memories.
Memories and Eternity.
I stood at too many graves this past year. Avery. My Grandmother. Friends of mine. Children.
The stone marks the place where your loved one is buried, and you know that dirt can't hold that loved one there, because your loved one.....is not there. Because all those years ago, behind a stone that marked His grave, and there where His shell was laid, the unimaginable became reality.
He rose again.
The stone marked the tomb, but not the spirit.
The spices heavy in the air, but unneeded, because Christ was whole and healed.
The burial cloths folded and left behind, traces of the former things, but no Jesus.
RISEN.
Not risen to die again, but risen to live forever. He rose victorious that morning because death could not hold Him. Because He has risen from the dead, so shall we also all rise. For eternity forever with Him.
He bore God's wrath for us. His death changed our death. His resurrection gave us all LIFE forever.
"(9)But we see Jesus, who was made a little lower than the angels, for the suffering of death
crowned with glory and honor, that He, by the grace of God, might taste death for everyone.
(10)For it was fitting for Him, for whom are all things and by whom are all things, in bringing many sons to glory, to make the captain of their salvation perfect through sufferings.
(14)Inasmuch then as the children have partaken of flesh and blood, He Himself likewise shared in the same, that through death He might destroy him who had the power of death, that is, the devil,
(15)and release those who through fear of death were all their lifetime subject to bondage.
(16)For indeed He does not give aid to angels, but He does give aid to the seed of Abraham.
(17)Therefore, in all things He had to be made like His brethren, that He might be a merciful and faithful High Priest in things pertaining to God, to make propitiation for the sins of the people."
~ Hebrews 2: 9-10, 14-17 ~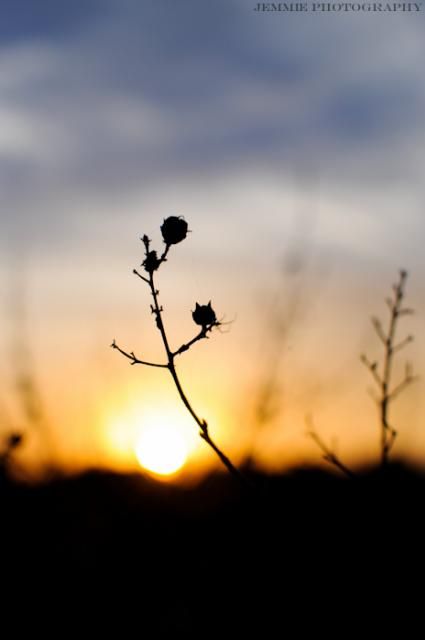 I love this hymn by Jennie Hussey... one of the hardest things for me in grief is knowing that God does all things out of love, and loves me with a great, undefinable love. But love can look no further than Christ on the cross!!! Can there be love any higher defined? Can there be any sweeter gift for us?
"Lead Me to Calvary" by Jennie Hussey
"King of my life, I crown Thee now, Thine shall the glory be;
Lest I forget Thy thorn crowned brow, lead me to Calvary.
(refrain) Lest I forget Gethsemane, lest I forget Thine agony;
Lest I forget Thy love for me, lead me to Calvary.
Show me the tomb where Thou wast laid, tenderly mourned and wept;
Angels in robes of light arrayed, guarded Thee whilst Thou slept.
Lest I forget Gethsemane, lest I forget Thine agony;
Lest I forget Thy love for me, lead me to Calvary.
Let me like Mary, through the gloom, come with a gift to Thee;
Show to me now the empty tomb, lead me to Calvary.
Lest I forget Gethsemane, lest I forget Thine agony;
Lest I forget Thy love for me, lead me to Calvary.
May I be willing, Lord, to bear, daily my cross for Thee;
Even Thy cup of grief to share, Thou hast borne all for me.
Lest I forget Gethsemane, lest I forget Thine agony;
Lest I forget Thy love for me, lead me to Calvary."
It is at the cross that I forget all my "righteousness" and where I surrender ALL my sin and shame.
It is at the cross that I weep in sorrow and sing with joy. It is at the cross that I am paid for and bought.
It is at the cross where it was FINISHED that life takes on the whole new meaning of FORGIVEN.
It is there, where my Lord hung upon the tree and suffered and died for me, it is there His love is profoundly evident and heart-shatteringly beautiful and soul-freeingly TRUE.

He loves me. Ohhh He loves me!!
Look to the cross and see Him there, and know without a doubt - He died for you. YOU.
Lord, lest we forget Thy love ..... lead us to Calvary.

With many tears and with much joy,
~ Jean Marie ~