Thanksgiving 2011 -
My Pecan Pie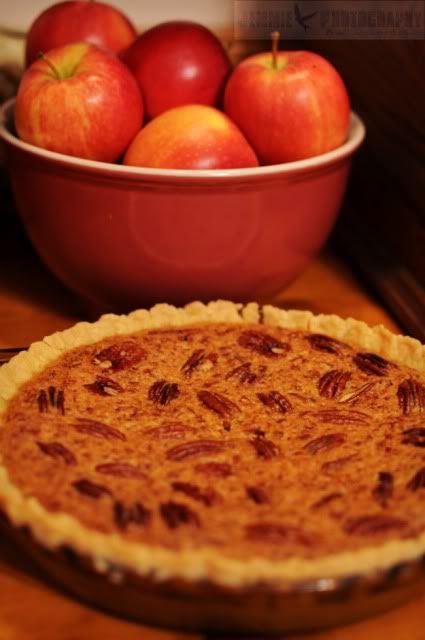 This evening as we came back from the Drobnicks house, full of the joy of the day, I sat down with my Bible and gazed at the pictures on the computer, and I immediately thought of the Psalms, how the past week or so I have clung and been comforted and overjoyed in TRUST in God. I found what I wanted to say in Psalm 31 - here are the excerpts that jumped out at me.
"(1)In You, O Lord, I put my trust; Let me never be ashamed;
Deliver me in Your righteousness.
(2) Bow down Your ear to me, Deliver me speedily;
Be my rock of refuge, a fortress of defense to save me.
(3) For You are my rock and my fortress;
Therefore, for Your name's sake, Lead me and guide me.
(5) Into Your hand I commit my spirit;
You have redeemed me, O Lord God of truth.
(7) I will be glad and rejoice in Your mercy, For You have considered my trouble;
(8) Your have known my soul in adversities,
and have not shut me up into the hand of the enemy; You have set my feet in a wide place.
(14) But as for me, I trust in You, O Lord; I say, "You are my God."
My times are in Your hand ....
(19) Oh, how great is Your goodness,
Which You have laid up for those who fear You,
Which You have prepared for those who trust in You
In the presence of the sons of men!
(20a)You shall hide them in the secret place of Your presence ....
(21) Blessed be the Lord,
For He has shown me His marvelous kindness in a strong city!
(22) For I said in my haste, "I am cut off from before Your eyes";
Nevertheless You heard the voice of my supplications when I cried out to You.
(23) Oh, love the Lord, all you His saints!
For the Lord preserves the faithful, and fully repays the proud person.
(24) Be of good courage, and He shall strengthen your heart,
All you who hope in the Lord."
~~~~~~~~~~~~~~~~~~~~~~~~~~~~
I don't think I've spent a more joyful Thanksgiving in a long time, laughing, talking, sharing sweet tears, eating delicious food. It was incredibly special - from seeing "extended family" again, to my adopted grandfather praying over our meal, to hearing words of praise from God's Word from the lips of children, to cradling each other in tears, to feeling redemption flow, and grace poured out, making new friends, and resting in God's joy. I seriously laughed more today than I can remember for a very long time - what a gift!
Thank you, Drobnicks. :)
I just hope yours was as wonderful as ours. :)
With so much love, and thankfulness for the grace to trust!!!
~ Jean Marie ~