Fair, Fair, FAIR!! -
Last Monday, Momma and I had the opportunity to go to the Volusia County Fair for Ben's birthday, and so we did!! We just had a fabulous time. Gabi, Obi, GabeLynn, the Cases, Ben, Mom and I, Cody & Tricia, and the Burnseds all enjoyed ourselves immensely. We also saw the Wards there! Which was super fun, since EmilyCase and I saw them last time too. ;)
I hung out with the Burnseds and Mom for most of it because ... I only like kid rides. haha. I get really sick on anything that goes A. high or B. round and round. You are thinking that crosses almost every fair ride off aren't you? And you'd be right. ;) So I rode the Dragon Ride (screamed the entire time), the Merry Go Round, and the Bumper Cars. Lemme tell you. Long legs were not meant to fit into bumper cars. Leah was driving and she barely fit the bar, and I was this long legged person next to her. Let's just say - it was some crazy driving. ;) It was so great! I had the best time. I love hanging out with kids that genuinely enjoy life and excitement! Maybe 'cause I have such a childlike heart sometimes. :)
Also - I got asked about 3 times if Lacy was mine. She is 5, and I am 23. So I guess she could be mine - she's tan, dark brown straight hair, brown eyes, and fearless - she rode the swings, the high ones. I'm pale, freckled, red curly hair. haha. Whatever, people. ;)
So here are the pictures! It was Ben's 19th birthday, and everytime I looked at EmilyCase, she had this look on her face that said "12 days. TWELVE DAYS!". ;) It was very sweet.
Tricia told Miss. Iola - "You are raising a sweet gentleman!", because when she asked for a piece, he sweetly gave her some. Pregnant Mama's must have popcorn at fairs. I'm sure it's a rule somewhere. ;) Really love these cute shots of him.
Here's Luke - riding the motorcycles ... we kept calling to him, and he couldn't figure out the direction of the sound - so I never got a face picture. haha. ;)
Waiting in line for the Dumbo Ride. I remember riding it at Disney when I was Lacy's age.
Jenna and Jessa. Jessa was overjoyed to be on that ride. it was sooo cute. :D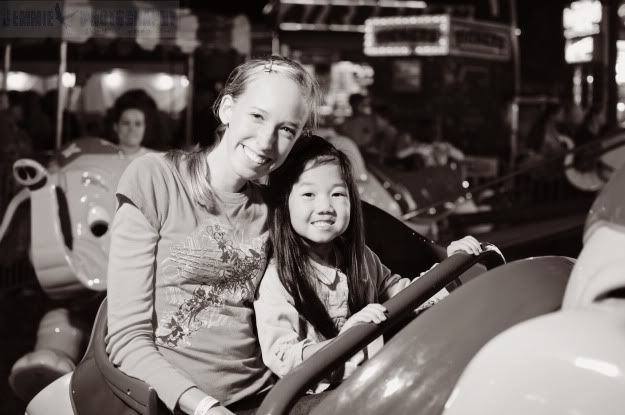 Lacy and Luke - I'm telling you - Lacy steered that Dumbo with one hand, waving the other one, while as high as the elephant would go. Apparently - she will ride anything and love it. ;)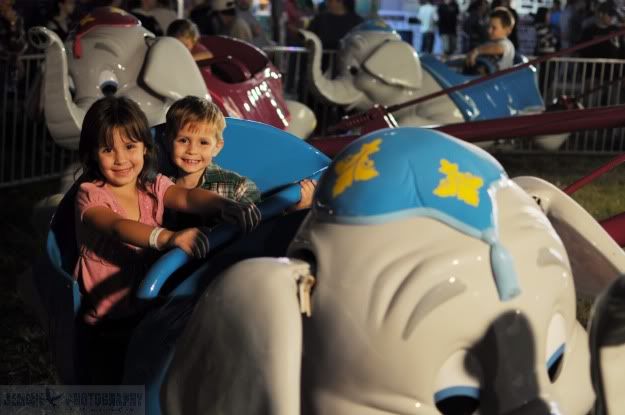 Including this. Um. No, I did not ride this. Thankfully, Cody was on hand to ride it with Lacy. ;)
Merry Go Round!!! Luke and I's favorite ride. And holla' at the bokeh!!! wooot!
Picking which one. Cowboy horse or Indian horse?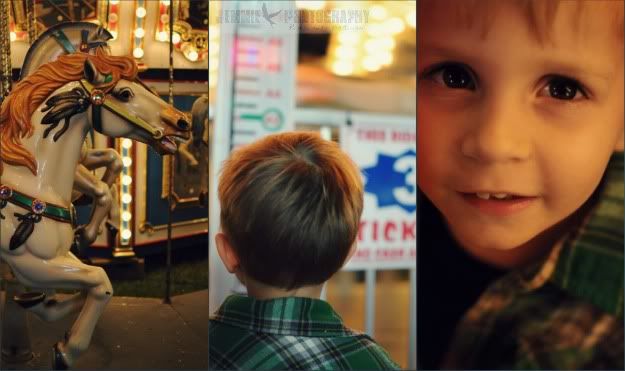 Lacy Jo.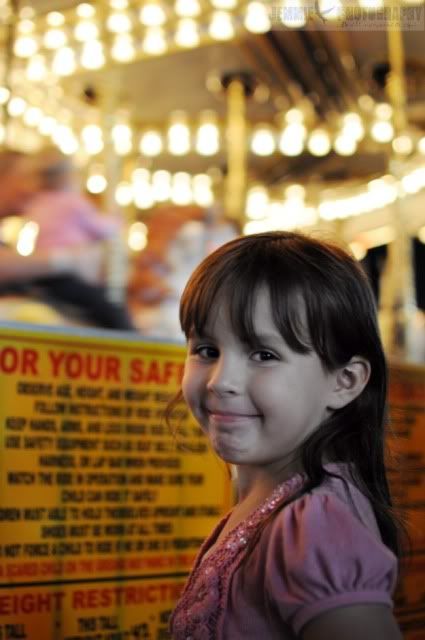 She asked me to take another one - to get more of her. haha. She is used to EmilyCase Photography for years. She is not camera shy. ;) She is also really sweet. :)
Waitin' and waitin' to ride the horses and race each other Mary Poppin's Style. ;)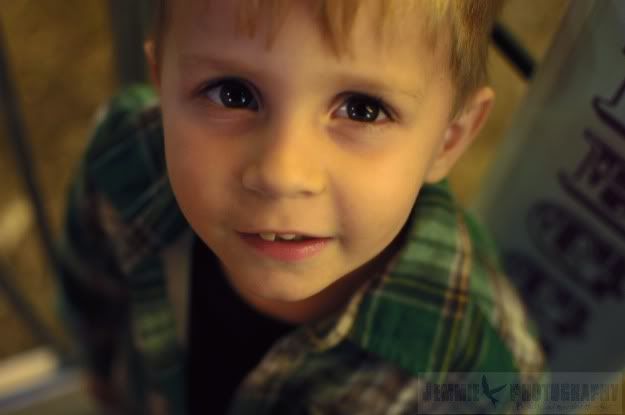 Lacy: "My horse is named Sunny. So yours needs to be Daisy! kk?"
Happy Boy.
Mrs. and Mr. Case in the background, and that Ferris Wheel bokeh, oh my.
Then, Momma and I left for awhile, I wanted to show her some of the exhibits, and we stopped by to pet the fawns and deer and see the Wallaby! Because I love Aussie animals. :)
Pygmy Goats!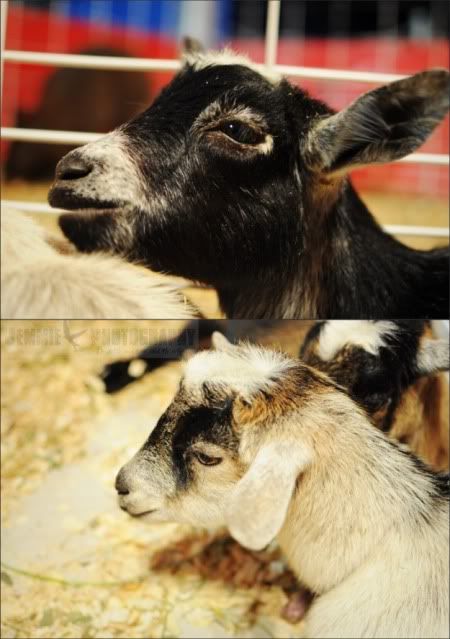 My favorite exhibit. The Florida Citrus Production Line and Models.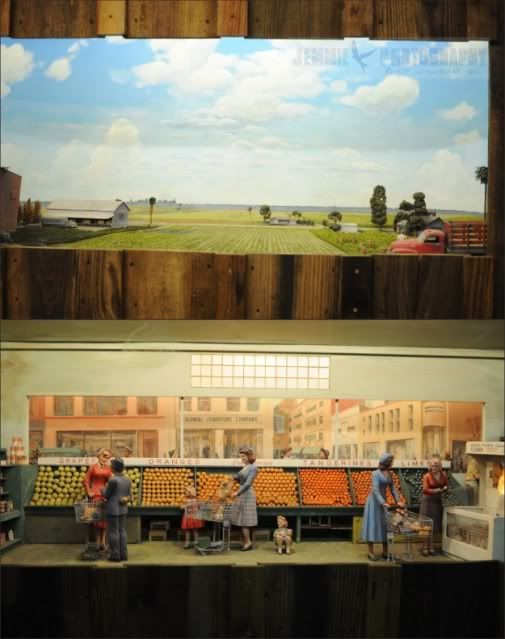 Inside the old Cracker building and barn. Looking at old machines and wagons. :)
Beautiful old piano, and an Ironer! I don't think I've seen one of these before! It was interesting!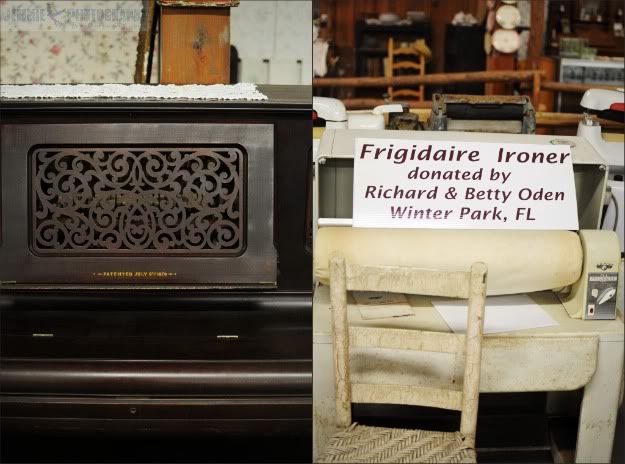 Then I caught up to the other group, and took pictures of them on rides. Because that is what Jean Marie's do best when they don't want Vertigo. Plus, add bridesmaid, best friend and swate tae to that, and you have got a very joyful Jean Marie that wants to be on Terra Firma. hah.
That doesn't mean that I don't laugh and tell them how great it has been knowing them. ;)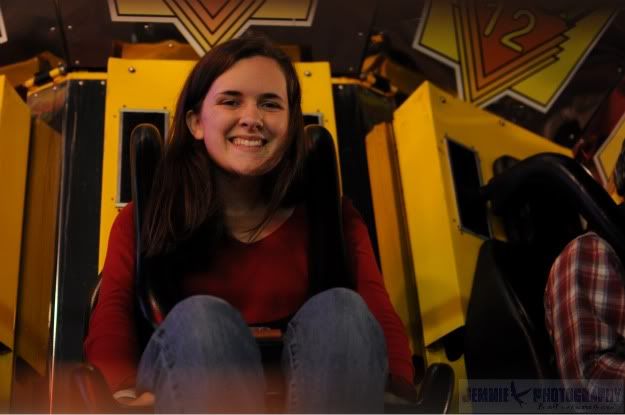 This almost makes me cry, I am so happy. Wondering why? Well, ever since I've met EmilyCase, I've prayed for a guy who would love silly faces as much as she does, and can just fit right into the special group of friends we have. And Ben is both of those, of course, he's much more than that. But seeing how God gave both of those specific things from Ben to Emily just makes me very joyful and happy. :) He's hilarious, just like EmilyCase. ;)
Ben, EmilyCase, Obi and then Gabi. :)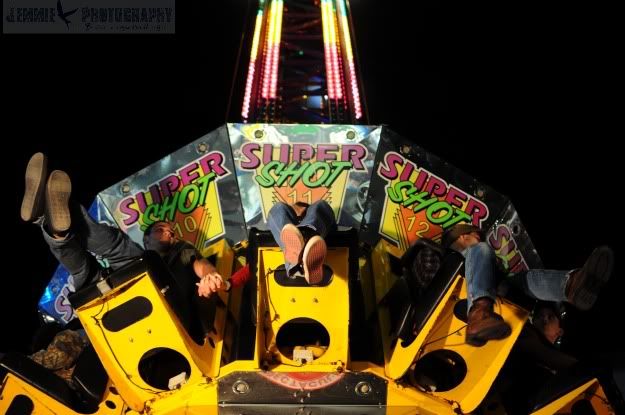 EmilyCase says: "So glad we both love the crazy rides ;)" I'm just so glad that it wasn't a bridesmaid requirement. Because I'd be weaving down that aisle like One Too Many Merry Go Round Rides Janie. As I was standing with them in line for one of them, we were talking about that very thing, and Ben looks at me, and says deadpan: "It IS a requirement.". I will not lie, I went into a moment of panic, my eyes got wide, and I looked at EmilyCase. I will learn, oh, I will learn. haha. ;)
Down the avenue.
My Momma.
Trying to capture that gorgeous fair bokeh, and "only 12 days left until we are married" shots. :) And man - God made them both ridiculously goodlooking, it's so annoying. JK. hahah.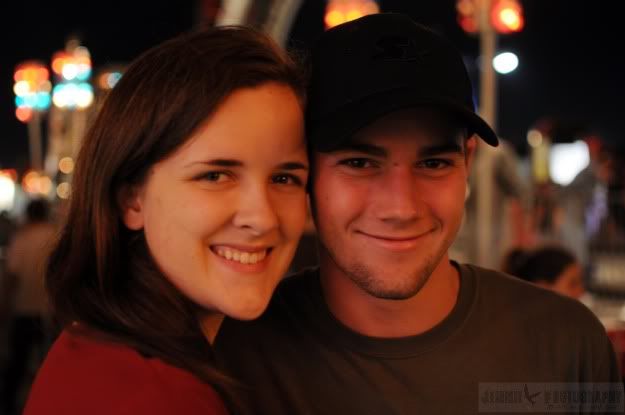 EmilyCase was apparently distracted. Hahahah. So sweet.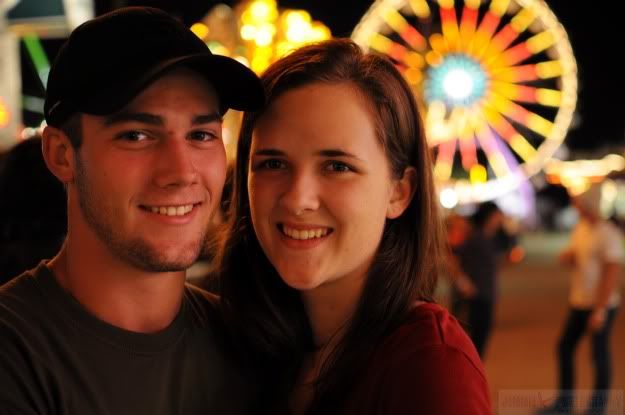 There we go. ;) EmilyCase - I couldn't be any happier or more joyful for you!!!! AAAAH!
And here - video. One mistake - I was trying to identify swinging boots from 20 feet in the air, and thought it was Gabi next to EmilyCase, but it was Obi. haha. ;)
... and some very nice memories were made. :)
and now it is only 5 days. :) I really could not be more ecstatic and excited and joyful for the Case and Brower families ... when I look at them, or think of them, or pray for them, all my heart says is: "The Lord has given this. The Lord has done this.". All glory to Him!!!
Love,
~ Jean Marie ~
The RedHeaded Bridesmaid