Underneath our tree -
I realize this is the 2nd post in one day about our new darling little puppy. But I just can't help it. And they are adorable pictures, and everything is sweetness, and my gosh, she is so cute. :)
I took some long-dreamed-about pictures today, of Lucy Mae all snuggled up in a blanket, sleeping under our Christmas tree, and I wanted to share some with you. :)
Christmas puppy and Christmas bokeh. :)
She is so so tiny .... she sleeps right through the clicking of my camera ....
Underneath our tree ... lies our own little Christmas gift - Lucy Mae.
... silent night ... all is bright ... Jesus will make all things right ...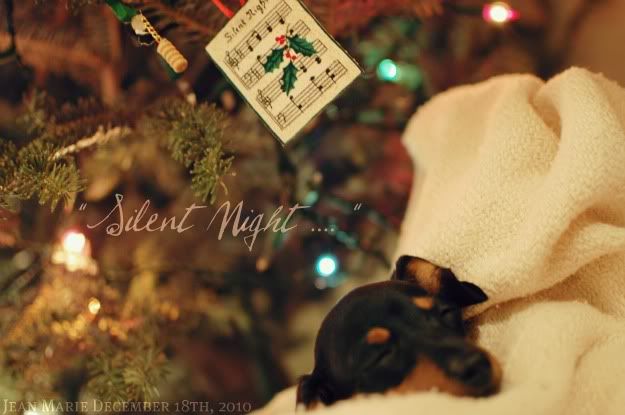 precious little baby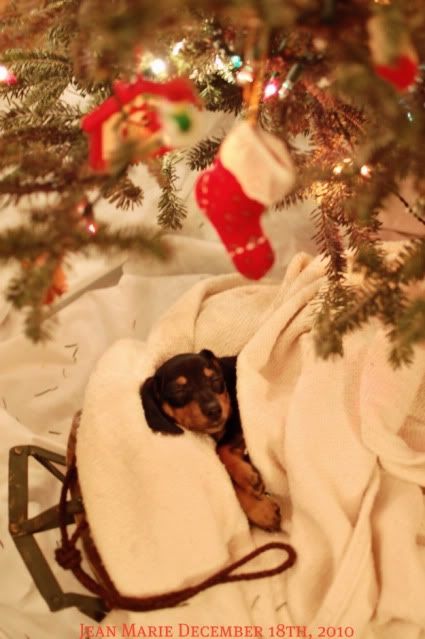 Sleep, puppy, sleep.
I am head over heels in love with her .... she is so tiny, sweet, perfect. She sleeps on my lap, and curls up in my arms, she wags her tail and chews on her toy and I can't believe she's ours. I couldn't believe she slept through me taking 80 pictures of her. hahaha! Now I have to figure out how to take pictures of a puppy that is SO dark, under Christmas lights. :)
Suddenly Christmas is so so sweet again, as the evidence of joy is here in my home. :)
With so much love, and JOY!!
~ Jean Marie and little Lucy Mae! :) ~