I:heart:Self Portraits -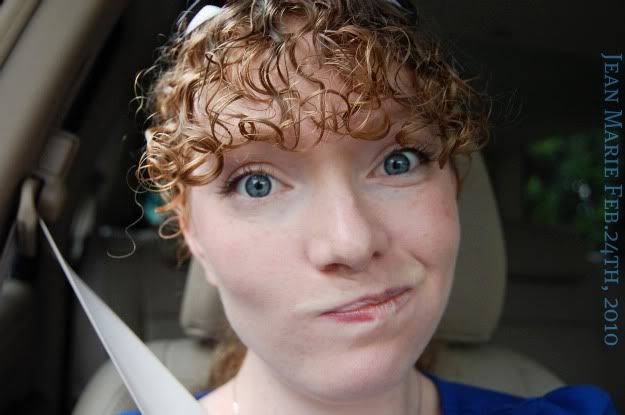 Hahahahhaa. :D This week at I:Heart:Faces is "Self-Portrait". I have lots of self-portraits of me, not because I'm my favorite subject to shoot (because I'm not), but just because when I am out on photoshoots, it's just me and .... whatever else I'm shooting. I'm usually alone, except in the rare case of someone coming along. So I've probably got 100 self portraits from the past year. :)
However, even as I LOVE so many of them for one reason or another: the light, the focus, the colors, the emotions, the reasons, the stories, the people in them with me ....
I chose this one. It makes me LAUGH at my silly expression....and I am usually making faces when I take self-portraits. :) I also chose this one because it reminds me of how much fun one can have in a car for a solid hour with just natural light and a camera and a laughing heart.
Happy oh happy natural light and joy .... I'm so thankful for both! :)
In Christ, our Most Precious Joy and Savior,
and with love to you all ...
~ Jean Marie ~