She was perfect -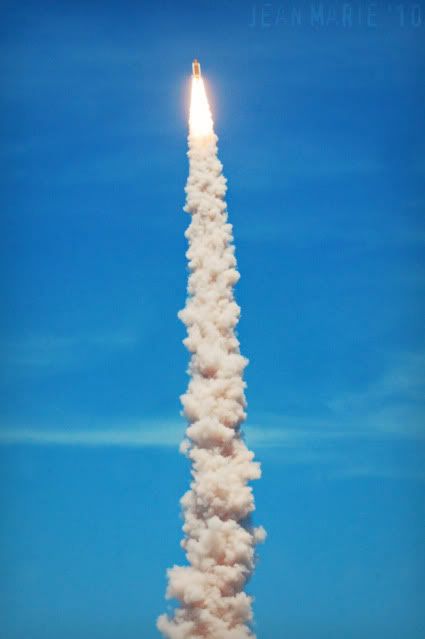 It is late, and I even though I have some of the words floating around in my head,
I am exhausted and my eyes don't want to blog the surreal joy of today ....
it will have to wait for a while. Suffice it to say:
Our whole family was privileged to get as close as you can be today ...
I was amazed, stunned, thrilled .... it was beautiful.
The cheering threatened to drown her out.
Atlantis, baby ... you did it girl. Come back safely.
You made one of the most perfect launches seem like nothing, but we know better ....
we know Who lifts you up, and Who brings you back, Who carries you, Who speeds you home,
we know Who made the sights to be seen and the space you soar through .... we are thankful.
It was amazing Jesus. Thank you precious Father.
~ Jean Marie ~