Isaiah 43:2 -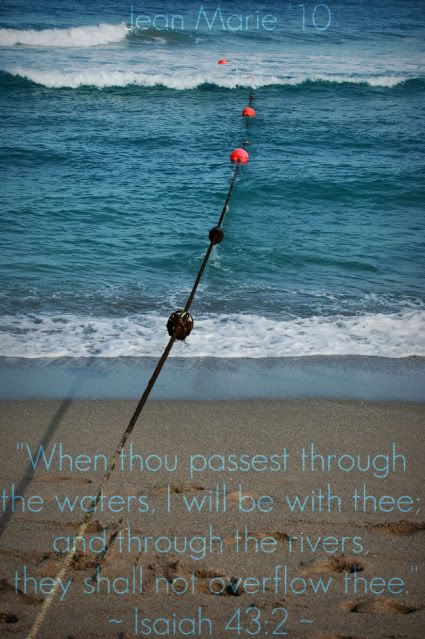 "When thou passest through the waters, I will be with thee;
and through the rivers, they shall not overflow thee."
~ Isaiah 43:2 ~
I edited this picture on Tuesday morning, and put it up on FB ...
I am overwhelmed by the Lord's gentle mercies for the beginning of a hard day.
I love the book of Isaiah, it has become gentle rain upon the dry clay of my life,
God's word - comforting and holding me throughout the flooding rivers of trials.
Father, You hold us and lead us ...
through the good and the bad, the uncertain and scary,
the laughter and joy and celebration ...
You are always here.
~ Jean Marie ~
(photo taken in Feb. 2010 at Singer Island, FL)