They had no idea -
I have thought a lot lately about the night before the resurrection day of Christ. Maybe because I have been through so much grief lately, I feel deeply the cries and the pain that must have been going on in the hearts of those who loved Christ, and missed Him. I thought I'd share what's been running through my head. If it seems disorganized or not entirely wrapped up, well, just give me grace...it's late, I have Hot Cross Buns in the oven, and I'm typing this out on a prayer. :)
When grief comes and hits you hard, harder than you could ever believe, it's like one day you were walking on the most beautiful beach, wading, with perfectly even ground under your feet, gorgeous waves swirling around you, the weather is wonderful, you feel alive and the sun is shining.
The next day, grief comes, and there is no sun. The tide goes out. The tide goes out, and you are left stranded on some ugly grey sand that is uneven, has ridges that are painful to walk upon, dips and holes and sinking sand and dropoffs where there used to be firm, even ground. The gorgeous waves are replaced by small, stinking, lapping, feeble currents that are freezing your feet and making you numb. You cannot go anywhere without being reminded of what you just had the day before, and what you won't have again (until, in this analogy, the tide comes back). It's dark, and scary, and you are alone. You are stranded out there, because you had faith that you could get back to the house on the shore anytime you wanted. You had no idea the tide could go out that fast. You had no idea they would be gone like
that
, and your family would have the empty chair it has. And nothing makes sense anymore.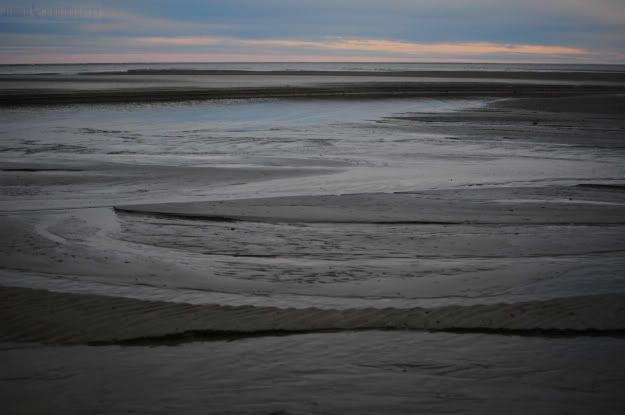 I suspect that much of that is what the disciples and the people who loved Jesus so dearly were thinking on that night before Resurrection day. Can you imagine their grief? How it makes my heart ache and tears fill my eyes! The heart-rending sobs:
"Jesus! He's gone! How can we go on?!"
And the confusion ...
What
has happened? How
could
this happen? He was just welcomed with a triumphal entry, and the crowds spread their cloaks at His feet! How could all our dreams end this way? How could they crucify our beloved
Teacher
, our
Rabboni
that way?
Our Savior,
He is gone
. He is dead. He is buried. Our hope is gone, for they have killed the One we worship and the One we love.
They have killed Him.
Confusion. Pain. Weeping. Fear. Devastation. Crushed. Overwhelmed with sorrow.
It was this morning that it occurred to me that the verse that comforts so many of us in sorrow,
was perfectly perfectly written for that very night before Christ arose. Perhaps it really was, I don't know ... I'm not theologically wise enough to know. All I know is, it hit me hard this morning. :)
"Weeping may endure for a night, but joy comes in the morning." ~ Psalm 30:5
And then the lights come on above your head, and a smile spreads across your face. Because
you know what's coming
.
You
know that Christ arose. :) You know that He did not stay in the grave!!
But they didn't know that
. They had no clue, and they had no hope in that whatsoever.
John 20:9 ~
"For as yet they did not know the Scripture, that He must rise again from the dead."
It also says in the footnotes that the word "know" also means "understand". They did not understand the Scripture, that He must rise ... they had no faith in that amazing hope of resurrection!! NONE!
They did not understand. They had no idea. They could not have dreamed what would come in the morning.
Now if you are like me, you are feeling your heart squeeze so tightly, you think you might die of a broken heart right now. Because you read yourself in every single line you just read.
To be honest, there are many days I feel stuck out there on a sandbar, surrounded by darker waves as the tide goes out and out and out, while I'm stuck on a small little island of sand. Because - I don't understand. There is soooo much I don't understand, and probably won't, this side of Heaven. I want people back, and I want diseases and cancer and sickness to be gone. I want siblings back for my friends, I want daughters back and sons back, and I want Mama's back for their children, and I want them all here with us again. All that have gone on to the Heavenly shores. I want the sunny days back, when I didn't know what grief felt like. When life made sense, and when my heart thought God did everything the best. (He does, by the way, all the time)
But all this ... is in a blur, seen through a dark window, because the veil here between us and Heaven -
is not torn yet.
The veil between us and God
has been torn
, torn in two from top to bottom - we gain the Holy of Holies with nothing so much as a "Dearest Lord Jesus" in our reverent, awed voices, scarcely realizing the great cost that rent that curtain in two the day the Savior died to pay the debt in full to the glory of the Father.
The women ... walking to the tomb, carrying spices, wondering who would open the tomb for them, who would roll away the stone?
"Now when the Sabbath was past, Mary Magdalene, Mary the mother of James, and Salome brought spices, that they might come and anoint Him. Very early in the morning, on the first day of the week, they came to the tomb when the sun had risen. And they said among themselves, "Who will roll away the stone from the door of the tomb for us?" ~ Mark 16: 1-3
And then they looked up. And what they saw, they still could not understand, until the angel spoke. Jesus was ALIVE. ALIVE!! He is not here, He is risen! What they had not understood, they now saw, and would soon SEE their risen Lord!!
JOY, oh the greatest JOY that must have leaped up, causing bursts of sobbing in amazement and dancing and praise flowing from their lips!!!
Unexpected Joy
-
the most beautiful, precious joy they had known! Hope has returned, Jesus is alive, it is not over! Jesus, we will SEE Jesus!!!
Death could not keep the Son of God. The grave could not hold Him. The victory has been won!
JOY came that morning, when Christ burst from the grave, alive, fully alive forevermore!
Who knows what sorrows and ills the Lord will call us to walk through, as we live out the rest of our earthly days here, but we can be so assured of the lasting Hope we always have - that our JOY is fully invested in Christ alone. Death holds no bounds upon us. We need not fear the grave any longer!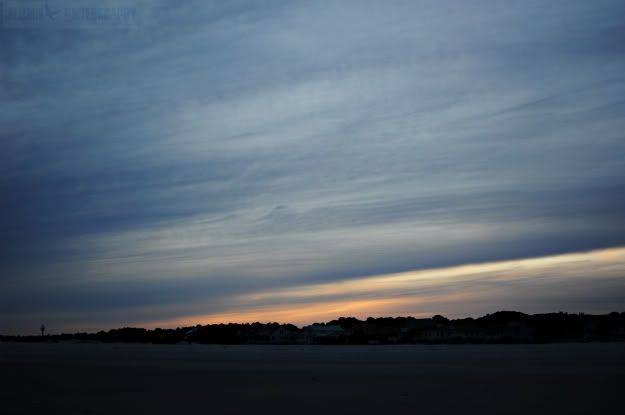 Their joy is our joy.
They rejoiced what we rejoice tomorrow. They proclaimed what we proclaim.
That because Christ is risen, so we shall also rise
, and all those who dwell with Him now, their bodies will be raised imperishable in the day the Lord returns. And ALL things will be made new!! We have been redeemed, we have been forgiven, we have become children of God, we have been taken from the bonds of death, and given the gift of life, and Life Forevermore with the Savior and King!
"For if we have been united together in the likeness of His death, certainly we also shall be in the likeness of His resurrection" ~ Romans 6:5
They had no idea joy was coming ....
Let us look upward with shining faces, to gaze and adore upon the Holy Lamb who was slain for us.
Bless the Lord, O my soul; and all that is within me, bless His holy name!
With love, and prayers for a joyful, peaceful Resurrection Sunday to you all,
~ Jean Marie ~
Photos taken February 2012 ~ Fripp Island, SC