18mo. & 1wk. old -
Last week Lucy Mae turned a year and a half!
I take pictures ALL the time, believe me, but it's been awhile since I've put a few up. I took like ...
ahem
, 150 today but it's 11:30 and tomorrow is
THE SPRING FROLIC
and I'm getting up at 7am. And I need my sleep so I'm not utterly exhausted by 2pm tomorrow. ;) So I just edited two and am making myself stop there. :) I took these when I got home this morning from Emily's sonogram. It was about 10:30 and the light was streaming in and she just laid down sweetly on my bed (she looooves being on my bed and if you can't find her, she is in 1 of 3 places: My bed. Her small bed. My desk chair.).
So today she turned 18 months and 1 week old. :) Still very, very much puppy and easily excitable.
Oh! Oh? A car? A bird? A shadow? A lizard? Whatever it is, I'm at attention!! ;)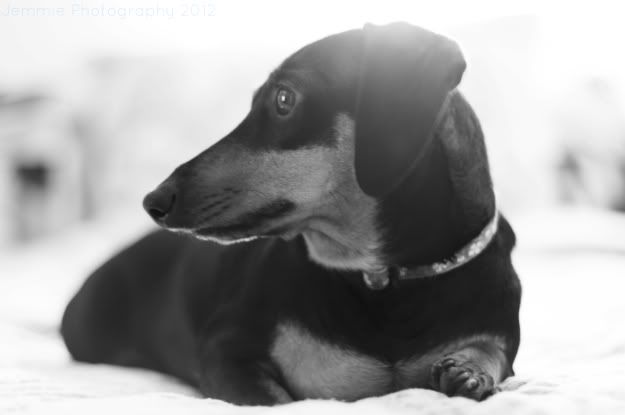 Sweet baby. Little lovey.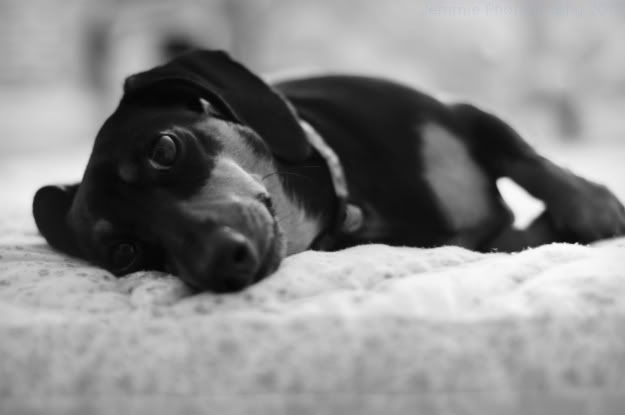 I'm so, sooo thankful for this pup. She is my little buddy that keeps me company constantly. She obeys fairly well, is extremely attentive and willing to please. She cuddles me and is always up for a chase or tug of war. She will attack your hand and never bite it, and she loves giving kisses. :)
Oh, and she has recently honed her skills and has turned into a Lizard Killer. I'm ridiculously pleased about this, because I've hated the brown lizards for years and years. We'd never let her touch a chameleon, but she can kill every brown lizard she wants, and I could care less. hahaha. :) She's a true hunter. Sometime I'll upload video of her searching our patio for the hiding little reptiles. :)
I just love her so much and thank God for her every single day. :)
Happy 18months, Lucy Mae!!! I love you, baby!
With much love,
~ Jean Marie ~
oh and uhm....a FB status that tells you how not calm I really am right now -
TOMORROW IS THE BARBERVILLE SPRING FROLIC!!!
*RUNS AROUND THE HOUSE AVOIDING FURNITURE SCREAMING WITH EXCITEMENT AND IS TRAILED BY THE SMALL BLACK AND TAN THING THAT HAS NO IDEA BUT TOTALLY THINKS SCREAMING AND RUNNING IS NORMAL FOR HER MAMA*