More -
She throws down the book and the cover slams shut.
She closes her eyes and wishes the lights out.
Tears gather underneath her eyelids, burning salt water.
She shakes her head and tries to just make it all stop.
but it won't.
Life won't make sense past then.
Those dates in time when life stopped and so did dreams.
Dreams ended and nightmares began.
When an ache grew and broke her heart.
When noise turned into silence and silence turned deafening.
She tilts her head and presses her eyes shut tighter.
Those tears will not fall. She clenches her jaw.
She wants people back. And she doesn't want something else.
She doesn't want to understand this grief and pain.
She can hear the whispering starting up against the silent yelling.
She reaches over the bed and picks up another book.
Tracing the cover with one finger, she opens it to her favorite place.
The very best of places. Where water marks the deep places.
Salt clouded inked letters and wispy thin paper that holds memories.
Memories of dark valleys and the light that goes on even then.
And the whispering grows into walls that shut out the yelling.
Her head tilts forward in quiet surrender. Her heart beats in the quiet.
She can feel the words washing her heart in a million water drops,
cleaning it up, watering the dry wells and glueing together the cracks.
She can see the hands reaching for her face to cradle it gently in their palms.
Stroking away her tears, and brushing her forehead with coolness.
She can hear the "Shhh. Be still. I am here.", and a sigh escapes.
She bites her lip as the pain spills over into face-crumpling hurt.
Her own palms turned up, without anything to offer, her own silent request.
"Be still. and know. ssshhhh. I'm here."
Reading this book is like drinking from the coolest of mountain streams,
and like awakening from a fiery nightmare of fighting wars and searing pain
to be pulled into a loving embrace of hope and wrapped in treasured white linen.
Believing these words is like jumping from a burning ship of angry masters
into the waters to swim to the island where none can make you afraid or steal you back.
She finds rest here when nothing else brings peace.
She finds hope here when life crushes her dreams and hopes.
She finds love in the words that leap from the pages written to her.
She finds grace and the mercies new for every battle given to fight.
She finds healing here for every wound that threatens to never heal.
She finds patience for when every prayer answers in "no." or "wait".
She reads of power and wisdom that is not hers to demand.
She finds higher mountains and brighter stars and deeper oceans,
and she knows she cannot comprehend it.
She hears comfort here in these pages in a way nothing else comes close to touching,
because when she reads those words, she's listening to the heart of God.

~
and He is always near.
He is always near to His children, whom He loves and cherishes with a passion that we have only scratched the surface of. We have no idea the depths of His love and compassion, we drink only a little from it. Let us drink deeper, and trust harder. Let us draw from the wellspring of LIFE with the joy that He will always always be enough. More than enough for us.
More than I could ever dream or conceive is the glories He has prepared for me.
More than anything I could ask for or hope for He has promised Himself.
More than the people I long for, ache for. More than the dreams I hope for.
More than the huge huge losses of people we love. More than those we will lose.
Jesus is more. Jesus. Jesus is MORE.
Let Him always be more in front of everything else. For this life is but a fleeting breath!
And we have all of the rest of our lives after these short years to live with the Lover of Our Souls,
our Abba, our Savior, our precious Father and Bridegroom and King.
"Thou, O Christ, art all I want, MORE than all in Thee I find ..."
With thankfulness....and with a joy that comes from writing out my heart,
knowing that God knows and understands and gives me rest,
~ Jean Marie ~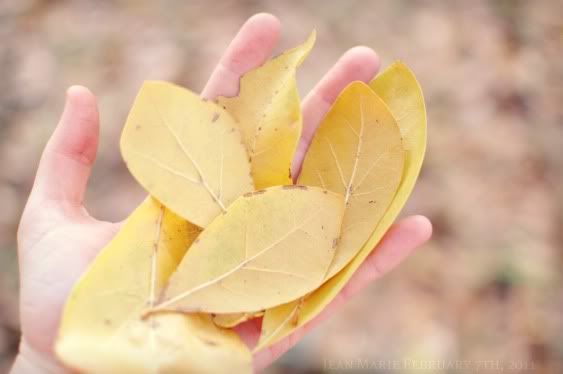 We sing this hymn at our church, and I think it a very appropriate conclusion of this post.
"Jesus, Lover of My Soul" ~ Charles Wesley (1740)
"Jesus, Lover of my soul, let me to Thy bosom fly,
While the nearer waters roll, while the tempest still is high.
Hide me, O my Savior, hide, till the storm of life is past,
Safe into the haven guide; oh receive my soul at last.
Other refuge have I none, hangs my helpless soul on Thee;
Leave, ah! Leave me not alone, still support and comfort me.
All my trust on Thee is stayed, all my help from Thee I bring;
Cover my defenseless head, with the shadow of Thy wing.
Thou, O Christ, art all I want, More than all in Thee I find;
Raise the fallen, cheer the faint, heal the sick and lead the blind.
Just and holy is Thy Name, I am all unrighteousness.
False and full of sin I am, Thou art full of truth and grace.
Plenteous grace with Thee is found, Grace to cover all my sin;
Let the healing streams abound; make and keep me pure within.
Thou of life the fountain art, freely let me take of Thee;
Spring Thou up within my heart; Rise to all eternity!"