Spring Frolic 2012 Part I -
Well, well. :) 2 weeks later isn't bad. :) It took me way longer to edit these pictures, becaaauuuse....*drum roll*....I was learning
Lightroom
!! Yes, yes, it's true. I'm moving on to professional editing. And it's using pretty much all of my brain cells and not giving them back. How unfair. It's been hard figuring it out, listening to tutorials, and learning what all everything does and how to command it! :) But I'm getting the hang of it.
Now -
this is just the 1st day of Barberville
, I uploaded 110 pictures. HAHA. And then I looked at it and got a little dizzy. So I split it into 3 posts. And they
are
long, but Becs and I like long posts, so just put on some good music and sit back and take your time scrolling through. :)
The Morse Family Band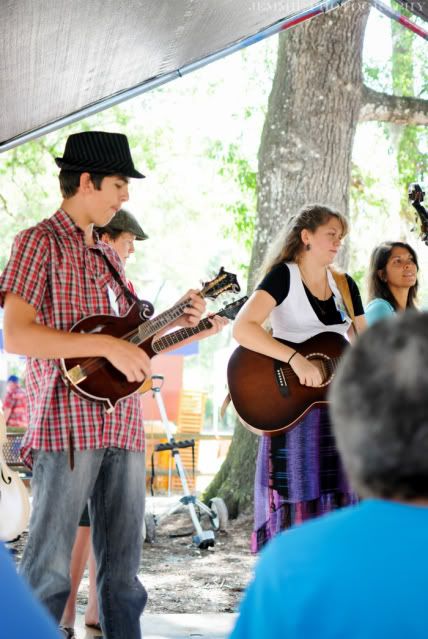 Mrs. Morse on upright bass.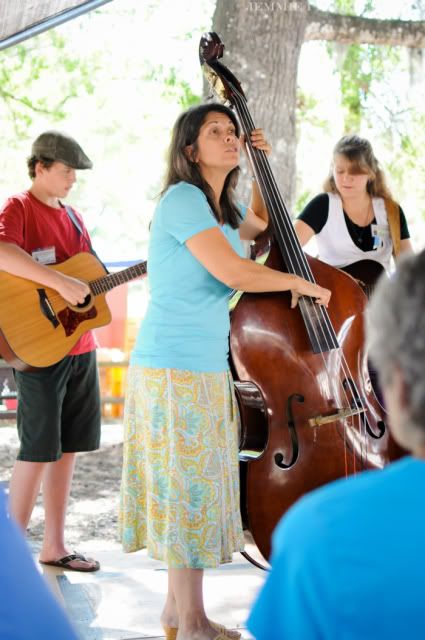 People listening and enjoying ... Gabi recording. :)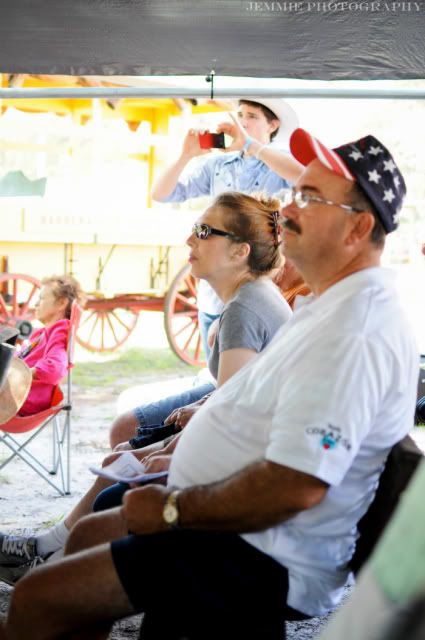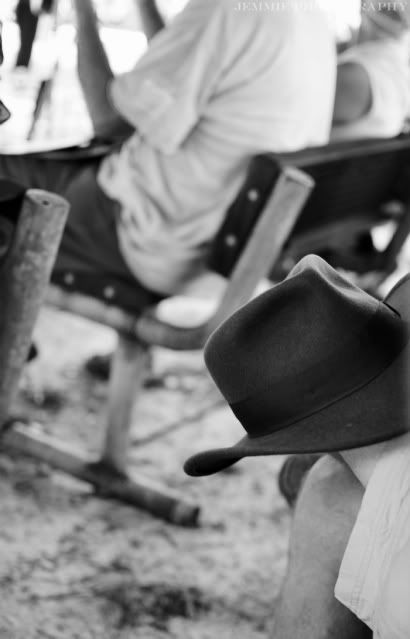 What do I see? A pregnant EmilyBrower! Her face cracks me up.
Hello!
Oh, hi! How cute! Aww, it's Emily and Georgia! haha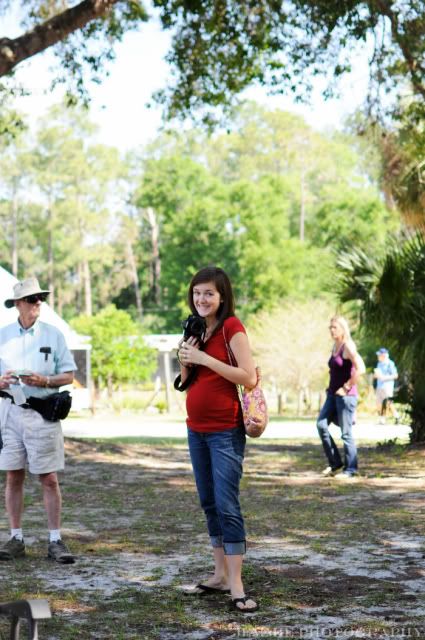 It's inevitable. *click*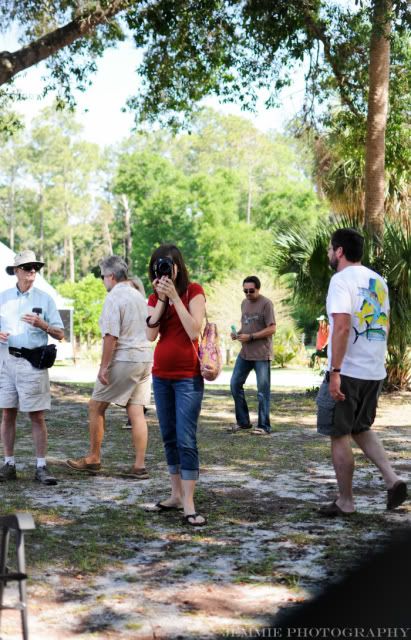 Spanish moss - one of the many reasons I love the South.
Aaron on a ukelanjo or a bankelele. Hahah. It's half banjo, half ukelele. ;) I have to brag about Aaron. He can play pretty much anything. From the last time I've heard him play, he's picked up his bankelele and the dobro and yeah - I want to play bass like he and Mrs. Morse. The Morses are
all
downright amazing.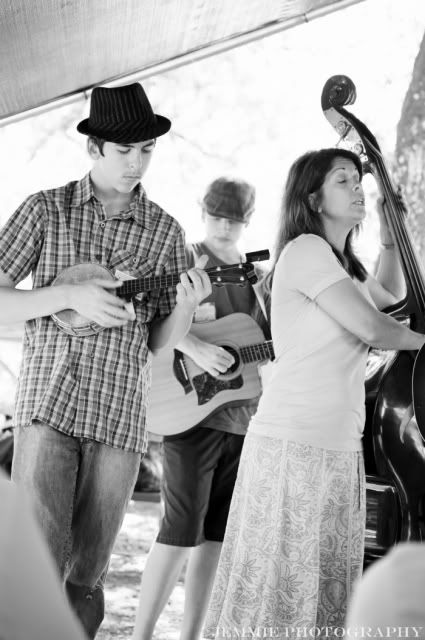 Gabi answers questions ...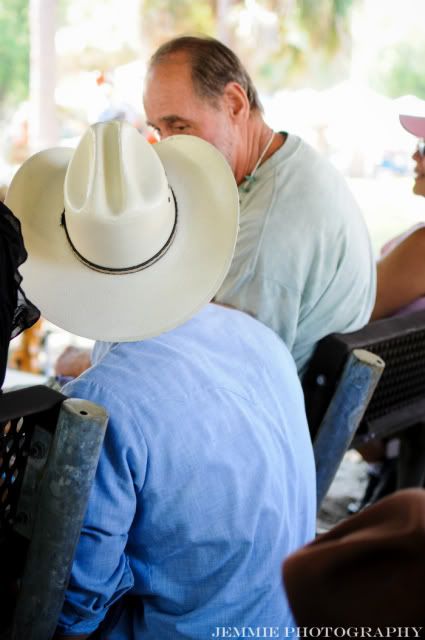 Little Bro Cowboy Gabi records some of the songs -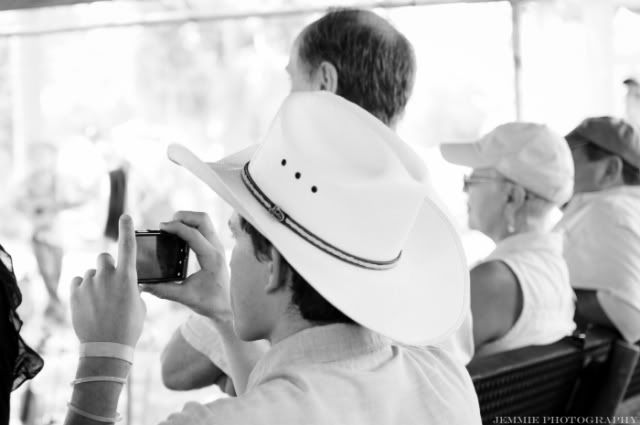 some short video - ;) Ok. Funny part in this video - at about 1:06 this older man sitting next to me was loudly agreeing with the song. It just cracks me up every time I listen to it. He's like "Uh huh!" in the most agreeable manner, and that's why I stopped taping because I was trying not to laugh. hahahahaa.
The visiting starts up with the Sparling girls ...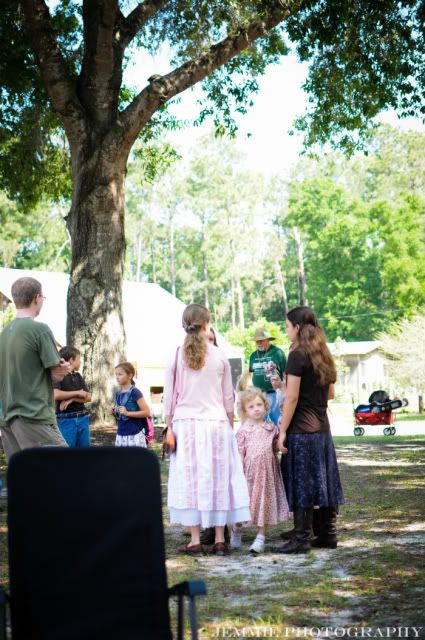 After we heard Morse Family Band, there was a break, so I headed inside to see the "Instrument Petting Zoo", that they didn't have this year. *sad tear* I mean, it's not like I could play anything anyways, but it sure was fun pretending! ;) But I found the silent auction, and bid on some embroidery thread and some old antique lace. And I also found the DeVores. ;)
So we browsed together -
and took surveillance pictures of people walking by. muwahahaha.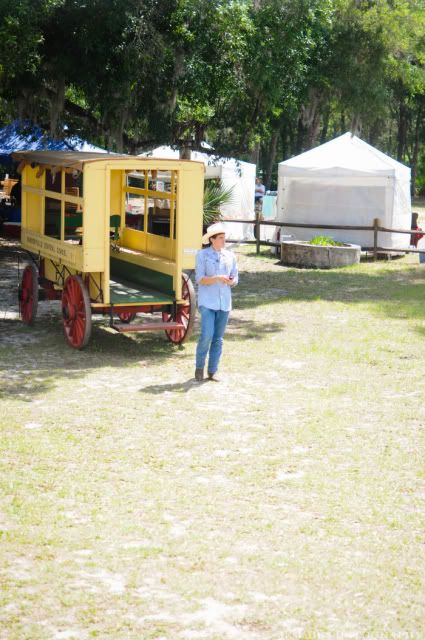 Gabi texting ... Mr. Morse and Seth walk by, unawares. *clickety click*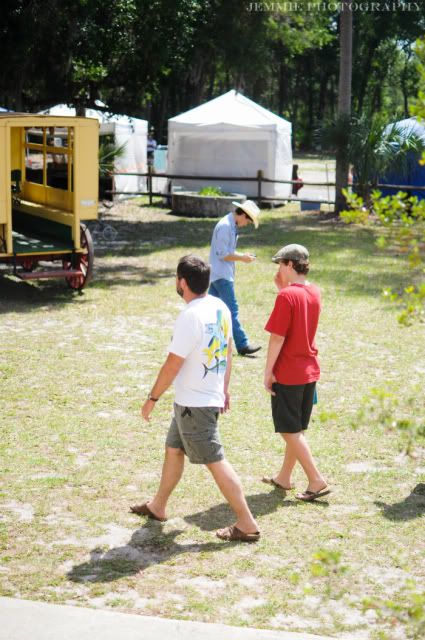 Surveillance Photography 101 student Holly DeVore.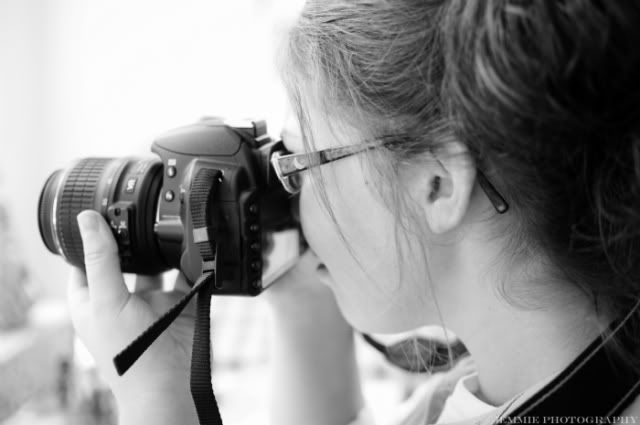 She's too cute to be sneaky. ;)
That gorgeous aqua color is one of my favorites. This was on a washing machine/ringer. :)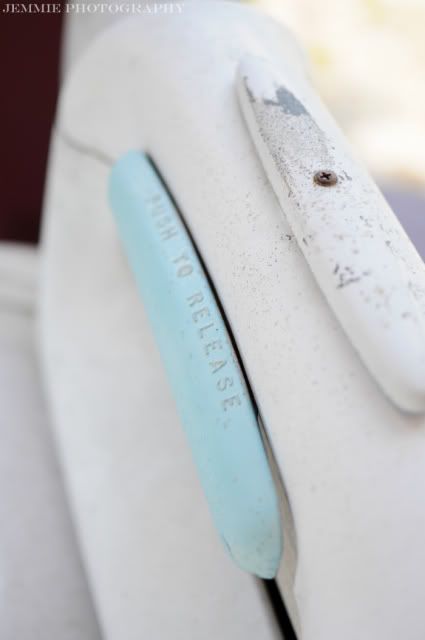 Loner's Junction played (with backup artists Abi and Aaron from Morse Family Band)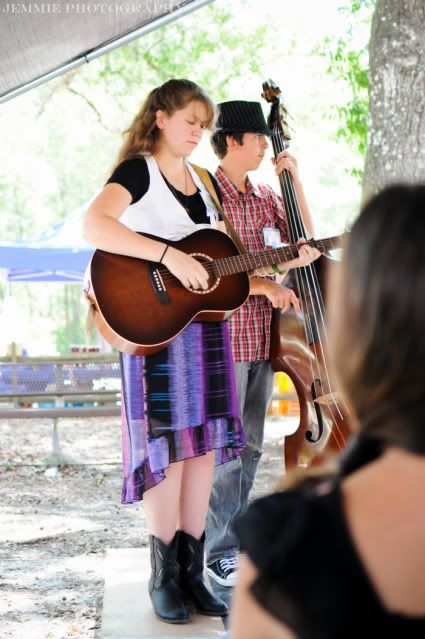 Little brothers: Gabi (lead singer and songwriter) and Obi (who was in his EMT uniform), earlier I had walked *right* past him until he called my name. HAHa. I had no idea he was in uniform! He's working his way up to Paramedic, has 2 jobs, and I'm sooo proud of him. :) Ok. If I am going to brag on one, I have to brag about Gabi too. He works at Red Lobster, and is working towards becoming an awesome chef!!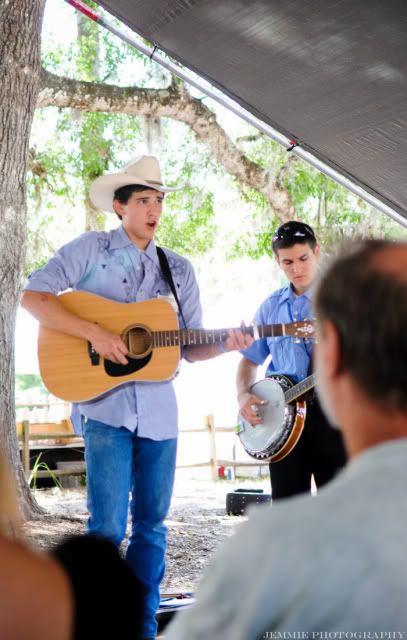 I love their music - it stirs my heart! These are two very strongly Southern/Floridian guys here!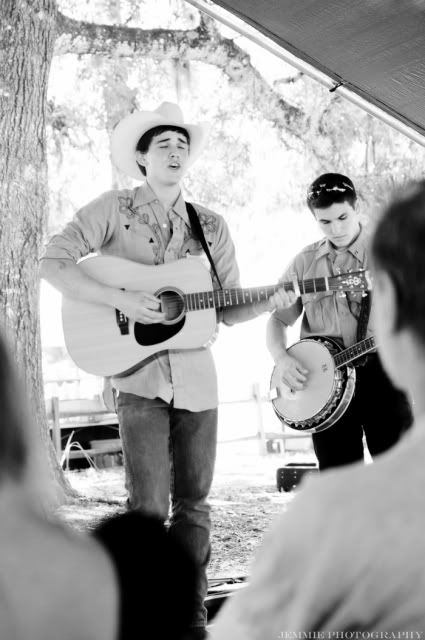 The beautiful Wifey to Ben, Mama to Georgia Rose and also one of my dearest friends. :)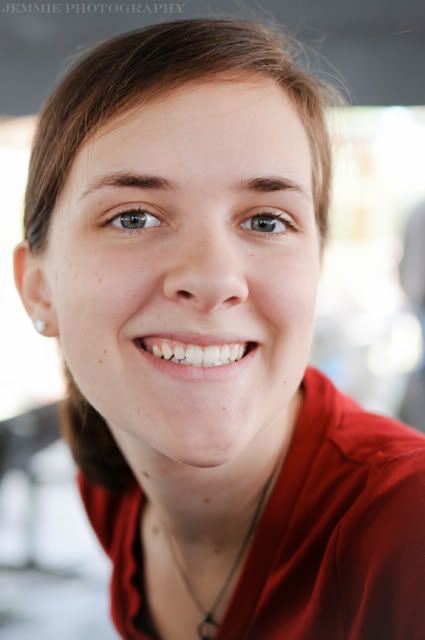 *swoon* Or something. hahahahaa
Georgia Rose at 19 weeks. I can't wait to meet her! *squeal*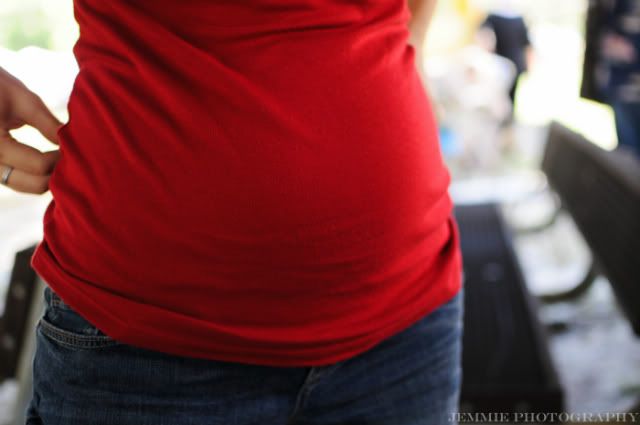 Jeff Gaffney of The Gaffney Brothers. haha. He's smiling so much because hidden out of the frame of the shot is a water bottle. Water and Jeff and me standing nearby has never ever gone well together.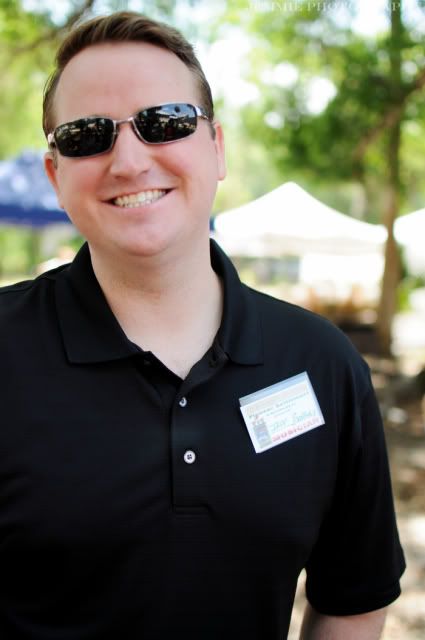 Sweet Bethany and her ice cream. The Browers all got ice cream
before
lunch. ;)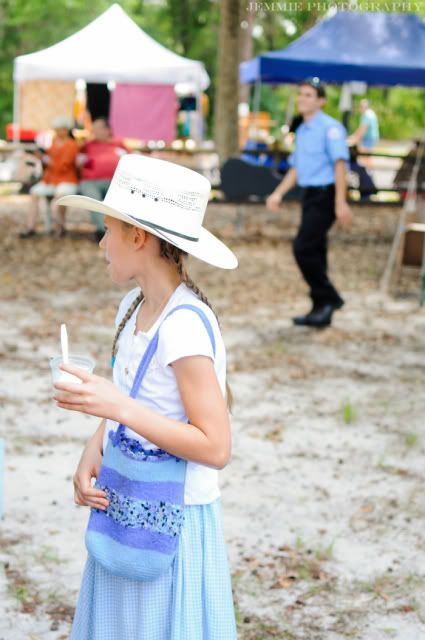 When I first met the Browers (way back when, aka: a few years ago), Boaz was so much smaller, and we had a dance together, and I was like "how is he so young, and knows what he's doing!?!" HAHA.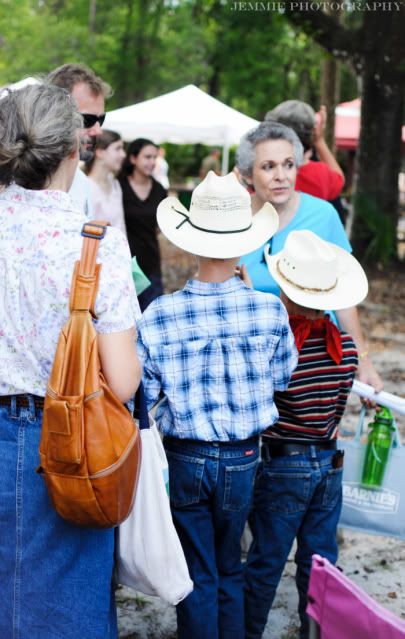 Becs with her french braided hair and her graduation color ribbon tied in. :)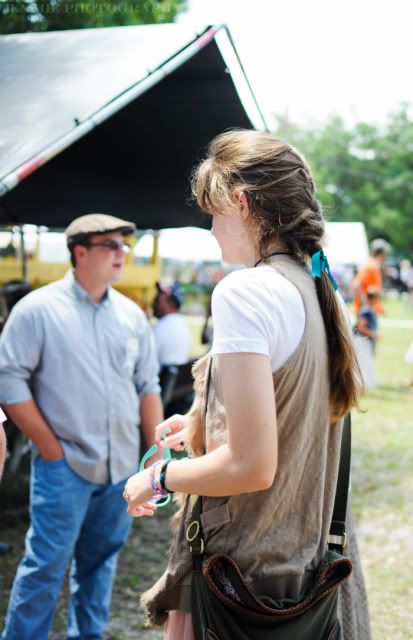 laughing and talking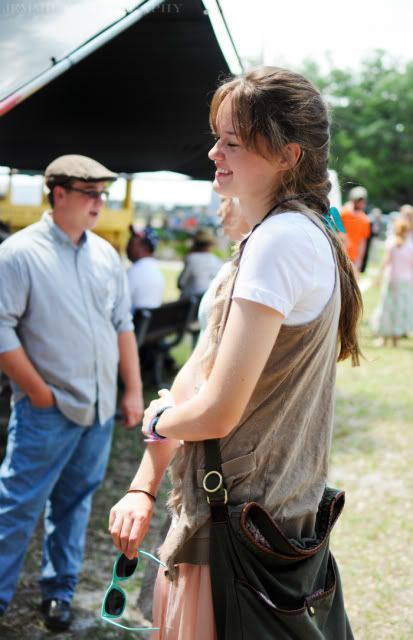 Jam sessions going on constantly under tents. I wish I would have sat in on some of them!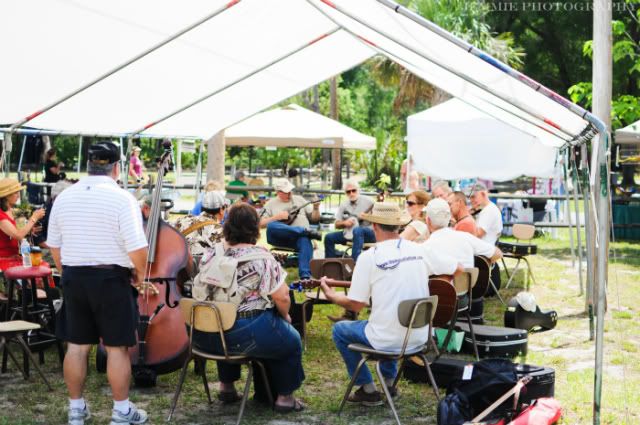 and then Emily was starving. Which meant the rest of us ate because we wanted to be near the baby. I mean, near Emily and Ben and fellowship. Who am I kidding? We wanted to be near everyone! haha! And we got group pictures - YAY!! Holly, MaKenna and DeVore family - I'm soooo glad y'all came. Maybe in the fall you can stay longer! :)
Okay, quick story, that
I forgot
, Holly reminded me! See, if I don't have a picture of something, I don't remember as well. ;) Okay, so everyone gets sweet tea for lunch at Barberville, right? Ok, well they didn't sweeten the tea, and they told you that when you bought it. But there was already a cup of ice in the tea, and don't get me wrong, it was wonderful to have something icy to drink, 'cause we were dying of the heat.
But if you are Southern, you are already shaking your head because you know the problem. So the tea was icy cold and
unsweetened
. And we had about 15 minutes to get it sweet before we had to leave for a concert or just downright give up. You will see it in Emily's video (link at end of the post), but we had a lot of problems with it.
So I go back to the counter, scoop up about 15 packets of sugar to add to my already pile of 3, split them up between Emily, Ben and I, and we all get to adding it in. And then we realized these stirrers were never going to reach the bottom of these nicely huge plastic cups, which is where all the sugar had settled because it WAS ICE COLD. And then we all sat there in a maddeningly frustrated short of explosive silence. Emily scrunched up her face and huffed "You would
think
that since we live in the SOUTH, they would
know
you have to put the sugar in when it's
hot!
and have unsweet
and
sweet tea!". It was hilariously unfair and true. We all tried not to say too much because we all agreed and didn't want to say anything to the nice serving people working hard in a very hot kitchen. So I went back and got another handful of sugar packets.
We kept sipping and scrunching our faces, stirring madly, and the Mother's just sort of stared at us while we all tried to make our tea sweet. Was it too much, for crying out loud? We needed something longer to stir. We looked around "fork? no. knife? no.", and we couldn't find anything! And then my gaze landed on my sunglasses. They were long enough. I shot a quick look at my Mother (who would have been appalled), grabbed the cup off the table and held it under the table, stuck the sunglasses in, and stirred vigorously. People started giggling. My Mother started asking questions. It still wasn't sweet. More packets in - think about 16 packets in 1 quart. Stir, stir, stir....the heat of my sunglasses started melting my ice and grating the sugar into nothingness, and then - success!!! It was wonderful. Until my Mother noticed with a shaking head that I was wiping off dripping sunglasses. Heh eh HEhe heh!!
They cleaned up just fine with some soap and water. ;) And that's the Swate Tae story. ;)
Becca, Me, Holly, MaKenna, Emily (and Georgia)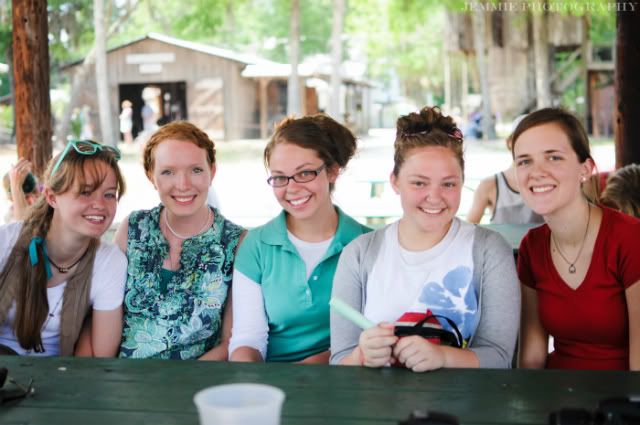 Hahahaha. These are some of the sweetest girls ever. I love y'all. ;)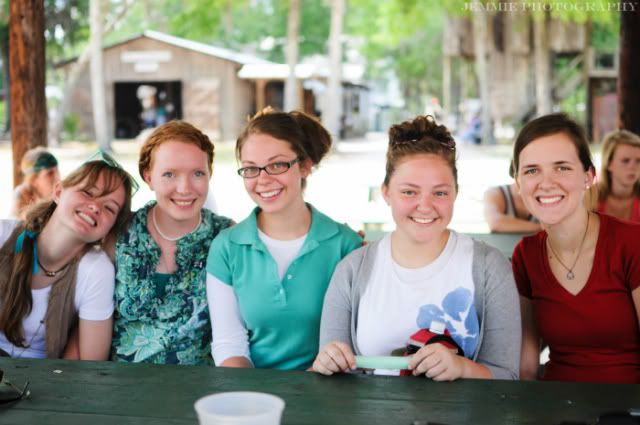 and that is where I am chopping off Part I!!!! Look on the sidebar for Part II to come! :)
Here's EmilyBrower's video post on both days
of Barberville!
I just love her photography. and her. and Ben. and Georgia.
aaaah!
Hahahaha. :)
Much love, y'all. :)
~ Jean Marie ~