Manufactured Cold-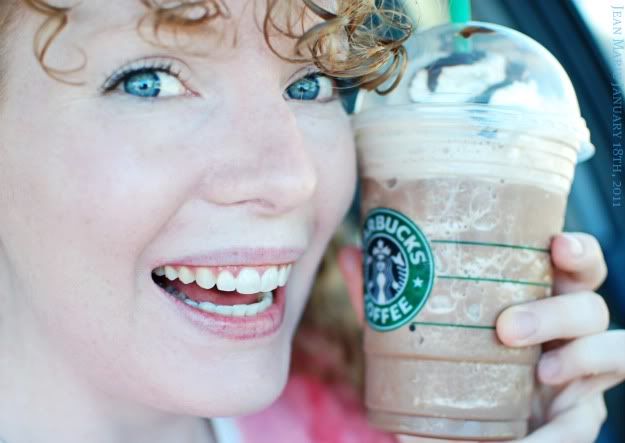 Winter Wonderland. If you count Winter Wonderland as a place without: Snow, Ice, Sleet, and Nightly Freezes, then yes....Florida has a winter wonderland. haha. :) We DO get cold. and some freezes. and frost! but mostly we get ... SUNSHINE!! It's what we are famous for. So on those winter days when the 72 degrees just ain't cuttin' it, and you are aching for winter to come back, then you gotta' make your own cold.
Or buy it. Like I did today. One Grande Mocha Frappuccino from Starbucks to split with a best friend. :) and it was COLD. :) and ICY. Ahhh, winter in Florida, you are my friend. ;)
I:Heart:Faces said that if you don't have a snow picture, then just make sure you have something COLD in your picture .... so I got creative and thought, hey. That iced coffee was COLD. and boy, Sweet Mother of Pearl it was SO SOOO GOOOOOOD.
Hop on over to I:heart:faces to see all the SNOWY PICS from the rest of the USA, yes, all the states but FL had snow a few days ago .... and enjoy looking at the amazing fluffy white stuff.
With love to ya'll!!!
~ Jean Marie ~