KSC Family Day!! -
Today was "Family Day" at Kennedy Space Center ... anyone who works there was able to bring their family, for FREE to see many of the sites that tours never see!! We went many places that I either: A. Don't remember because I was too young or B. have never been in!! And of course, the places that I DID remember felt like coming home again .... :)
We went as a family, and had a wonderful time being together!! :) We laughed and teased and took pictures and walked, walked, walked, wal....oh. you get the idea. hahah.
I took 315 pictures. *cheesy smile* There was a good reason: We were going places that are going to change very soon, as they shut down these programs. This was my family's history, my dad's work for years, and it was pretty much our last chance to capture memories before all of the special things get shipped off to the Smithsonian. *sad tear*
We arrived early in the morning, and stayed until about 5pm! :) Long day, but completely worth it all .... the awe. the wonder. the gifts. the work. the teams. the pride. the courage.
Some pictures to take you with me .... :)
Driving out to our destination ... one of the many buildings of NASA.
It was cloudy and overcast all day, with a pleasant wind ... we had filtered sun, and pretty much the most beautiful weather for September ... we were barely warm!! :)
"A patch of blue"
One of the many modules in the EDL.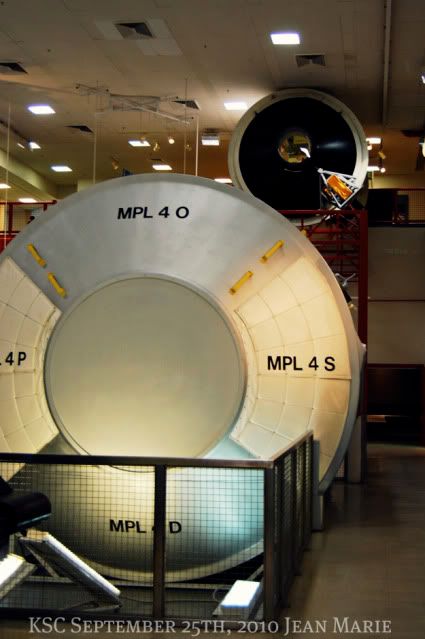 I love this picture. The reason I took it? It has one of my favorite words in it: Combustion. I love love love that word ... due to October Sky, most likely. ;) However, this tank below the sign had a small door, and you would place the vial of liquid inside, and press the "red Combust" button, and BLEWY!!! COMBUSTED!! mwauaahahaaa....ok. that's why.
The Highbay Clean Room of the SSPF. The logistics modules (circular round things) are loaded into the payload bay of the Space Shuttle, and then installed on the Space Station, they are each its own little country. :) Ok, sort of ... but they each hold important programs, tools, and computers to run ....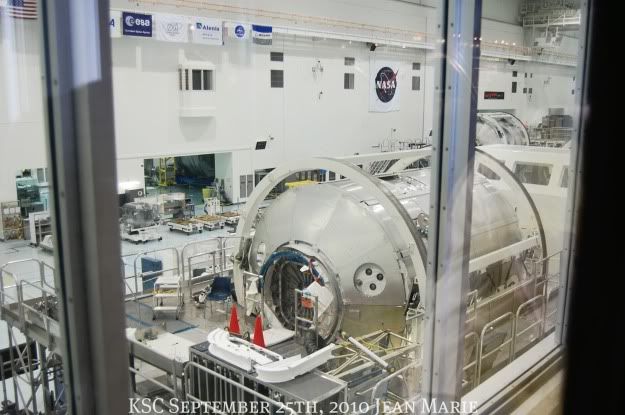 Flags at the ISSPF.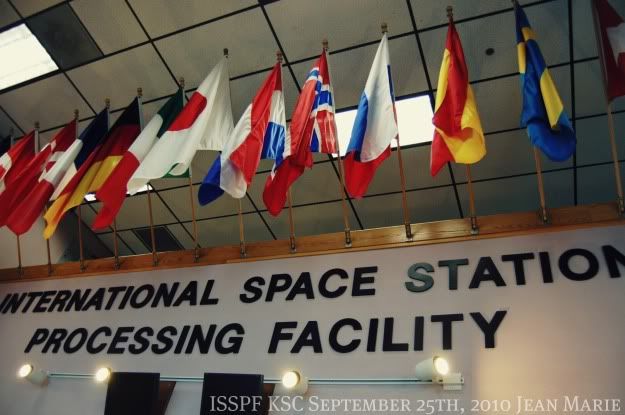 The VAB: Vertical Assembly Building. If you have never stood right up against the VAB, words cannot describe to you how massively tall this building is. Good glory. People just stand there: "OhmyWORD. it's so TALL!", and then they look around awkwardly because that sounded so silly, but everyone else is doing the same thing. :) haha. They just recently painted the VAB, it cost 1million to paint ... looked great! :D
Like I said. Unbelievably tall and huge. You can't imagine until you stand there and look up and your neck doesn't even want to go back that far. WOW.
My view looking straight UP to the ceiling. In case ya'll don't know, this is where they bring in the shuttle, and stack it together. There are 4 highbays in the building, and everywhere you walk, there is more space, more lights, and more walkways. It's taller than the Statue of Liberty, it has more volume than the Pentagon, and it equals 3.75 Empire State Buildings.
:D Way way awesome, people. :)
One of the many hooks/cranes to lift the Space Shuttle. Ginormous. Here's Mom and I with it, it was swaying slightly, and I was holding on so I wouldn't fall over!! :D haha!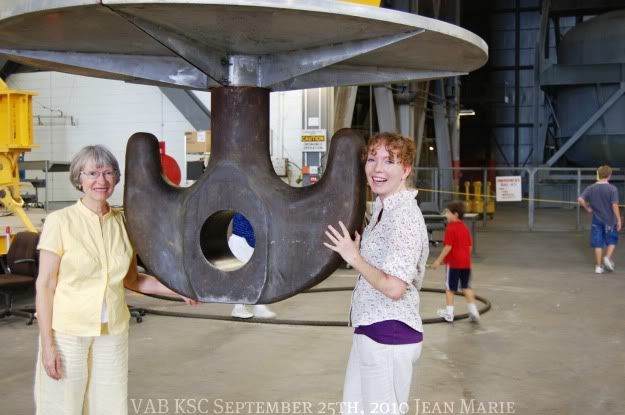 In the OPF: Orbital Processing Facility, there was a storage room, and there was this in it... I laughed and pointed it out to Kimberly, and took a picture. EmilyCase: this is for you. This crate would hold like ... 6 of my Hope Chests. hahaha, no joke. Maybe 8.
Patriotism runs deep in the NASA community, and in the heart of everyone who flies.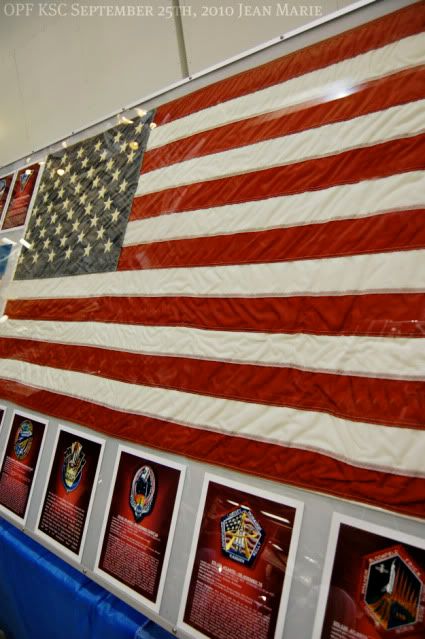 Mom and Dad in the OPF with Endeavor: what a beautiful girl.
So that was a short version of our wonderful day!! I hope you enjoyed looking at the pictures, I very much enjoy sharing, and bragging on all my NASA Home ....
Walking around in the VAB was like a huge family reunion, we saw some friends, re-united with co-workers, and generally felt like we were saying "Hey, I remember that guy from ...." quite a bit! hahaha .... It was a special, special day. :D
Thanks Daddy for taking us, and for working so so hard on such an honorable project!
"The Heavens declare His glory"
With love,
~ Jean Marie ~
P.S. I will be flying to CO for a dear friend's wedding next week, so I'll be away from the blog for about a week or so. :) Much love to you all, pray you are doing well, as God turns our hearts ever toward Eternity, and closer to Him through sufferings, joys and everything in between. :)