Colorado Part I -
Colorado.
It is so so so beautiful here. :) It's fall, and windy and COLD in the mornings and evenings, and warm during the day ... the grass is brown, the pines are shedding, it's like Georgia in November, and I love it. Last night, I sprawled out on the P's back swing on their deck, and felt the wind wash its coolness over me, and rustle through the trees.
I only wish ya'll were all here to so enjoy the beauty with me. :) I'm taking pictures of everything: creation, weeds, flowers, food ... the P's laugh at me. ;)
The Morning Sun through the pines.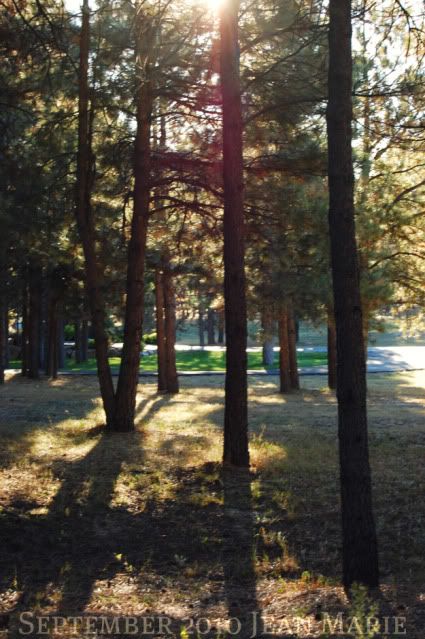 We've been working hard on wedding preparation...the wedding is in just 2 days from today, and it has been joyous spending time together, laughing and working and forgetting what on earth we were doing a minute ago. ;) Hahhaa....
Last night, Grandma (Mrs. P's mom) and I made mints ... they don't really taste minty, more like really really good frosting that is rolled in sugar and pressed into shapes. Like...we had to keep tasting it to make sure that it still tasted right. ;) We made circle swirly shapes and roses and leaves. It's the 2nd time I've made them here, and so I loved it! :) I also made the programs on Tuesday, and took full joy in a job well done. :)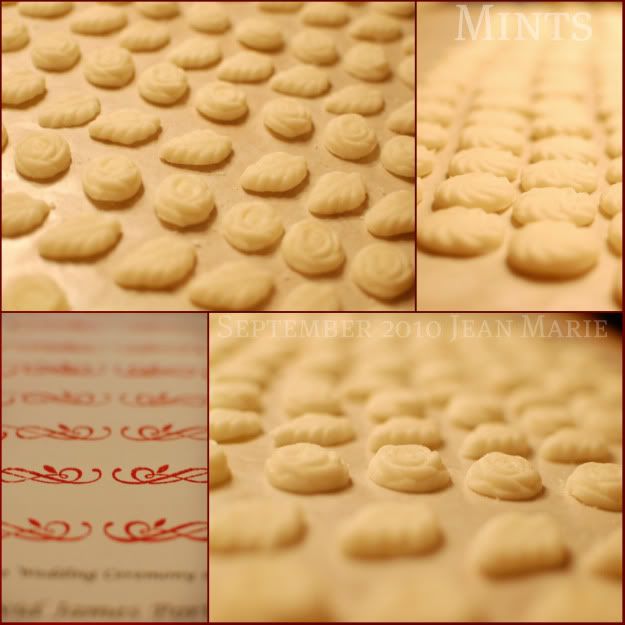 This morning I was thinking about how thin the veil between us and Heaven seems sometimes ... so thin that it feels we are walking a thin line between the road on this side, and the streets of our Eternal Home ... and we just long for it to materialize into one.
We can't help but whisper to our Jesus to "Please just rip the veil, Lord." ....
Wild Snapdragons.

I read this quote this morning from Samuel Rutherford's book
"The Loveliness of Christ"
:
"It will not fail you to get two portions, and to laugh twice, and to be happy twice, and to have an upper heaven, and an under heaven too; Christ our Lord and his saints were not so, and therefore let go your grip of this life and of the good things of it.
I hope your heaven groweth not here-away. Learn daily both to possess and miss Christ in his secret Bridegroom smiles; he must go and come, because his infinite wisdom thinketh it best for you. We will be together one day; we shall not need to borrow light from sun, moon, or candle; there shall be no complaints from either side of heaven; there shall be none there but he and we, the Bridegroom and the bride; devils, temptations, trials, desertions, losses, sad hearts, pain and death, shall all be put out of play, and the devil must give up his office of tempting.
O, blessed is the soul whose hope hath a face looking straight out to that day."
With love, to all at home,
and around our little earthly home for now ...
~ Jean Marie ~
... and Dad ... I'm pretty sure I just saw a huge C130 fly over the house.
Dude.
I love and miss you Dad and K.