My Portion Forever -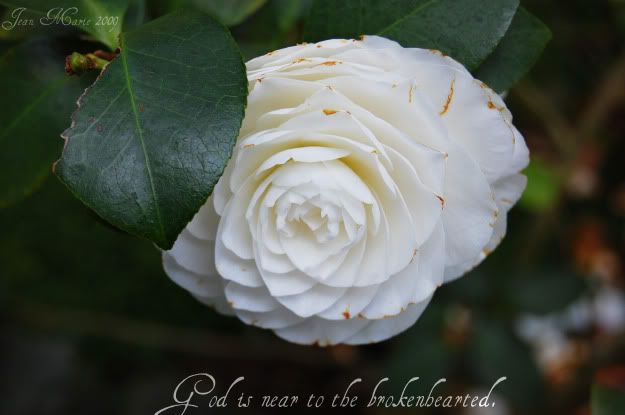 "Nevertheless I am continually with You; You hold me by my right hand.
You will guide me with Your counsel, and afterward receive me to glory.
Whom have I in Heaven but You? And there is none upon earth that I desire besides You.
My flesh and my heart fail; But God is the strength of my heart and my portion forever.
.... It is good for me to draw near to God;
I have put my trust in the Lord God, that I may declare all Your works."
~ Psalm 73: 23-26, 28 ~

Please, O Lord, whisper Thy peace to our souls - and be glorified.
~ Jean Marie~
"But Lord, 'tis for Thee, for Thy coming we wait,
The sky, not the grave, is our goal;
Oh trump of the angel! Oh voice of the Lord!
Blessed hope, blessed rest of my soul!"
~ Horatio Spafford ~