Forgotten -
This evening as the sun was setting and the breeze was picking up, I walked outside onto the porch, and walked right back in to put on a jean jacket. My feet stayed bare, because, really. I ran around Colorado in 40 degree weather in jackets and bare feet. My maple tree has finally decided it is fall, and is going to turn colors .... and as I laid down in the thinning grass and dirt and felt the leaves crunch under my jacket and jeans ....
I felt this odd sensation. A sense of sweet reminders and lost memories.
I don't know if I can explain it, if I haven't already tried before, or if you don't know this year that I have walked ... or if you know me at all. To a few of you, it will make perfect sense. Because you are here with me. We are walking the same dusty path, this season. for now.
I ruffled a few leaves around in my hand, the familiar crackling sound appearing, turning the leaves over and looking at them closely. The breeze lifted my hair, and I looked up at the maple above me. That sensation washed over me again. How odd. How welcome ... but odd.
And it didn't make sense, this .... reminder I was feeling. It didn't make sense at all. There is fall every year. There is Autumn every year. I know what it's like. Last year I saw Missouri Autumn and Boston Autumn in all their brilliance. Surely I know what fall is! I'm 22 years old!
.... and yet. Last Autumn was such a blur. The changing leaves were stared at with incomprehension and shuffled into bags when they had turned brown. The falling colors of brilliance were clouded behind a mourning and heavy heart. They were viewed through a veil of tears. Autumn had pointed to Thanksgiving and to Christmas, and none of it made sense.
You can see how it startled me then, when I laid down and pure contentment washed over me, mixed with this sensation. I snapped a few pictures. I looked around at the dusky light and the newly planted trees in our yard, and I blinked. I shifted on the grass and the leaves crunched again. I knew that sound. It rang an alarm on every memory I have of Autumn. It burst upon my mind as I traced the lines in a golden leaf ....
I had forgotten what Autumn was. I had forgotten fall.
Autumn was always my favorite season when I was growing up. It meant vacation and Thanksgiving with my grandparents in Georgia, on their quiet Atlanta street. It meant piles of leaves to dive into, long long walks hand in hand with my parents, feeling the brisk wind around us, walking in the curb gulley to crunch and swish through the fall leaves, it meant turkey and bing cherry salad and relatives. It meant cool weather and forts in the backyard and shopping at the mall with Grandma to get a Pre-Christmas treat, and most of all .... it meant time with the people I loved best.
Since those sweet years, both grandparents have gone to be with the Lord, and Autumn always brings back those precious memories. Now added to that list, are the Thanksgivings spent just 2 years ago, with our precious (2nd grandparents), as Mr. G. is no longer with us. And our dear dog ... Mopsie loved autumn. Thanksgiving will be different. Again. It's not easy to accept.
In all the old pain and the fresh pain comes the longing ... and I had forgotten.
I had forgotten this beauty ... THIS:
ahh, this.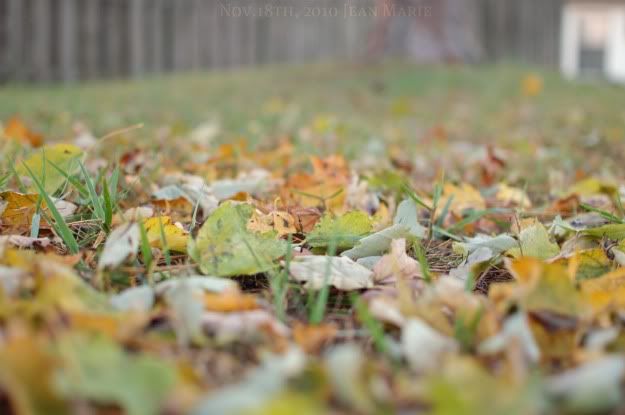 and this.
this.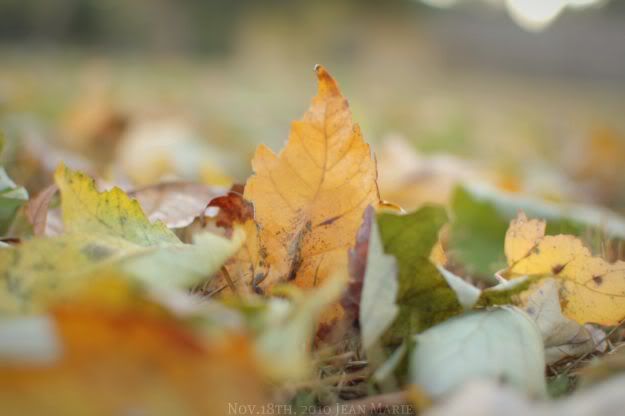 and this.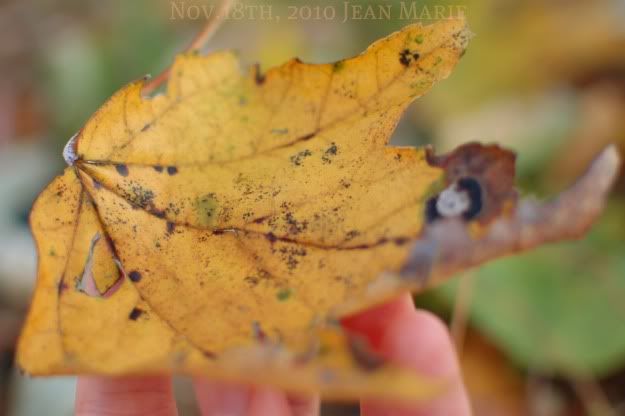 the simplicity of this.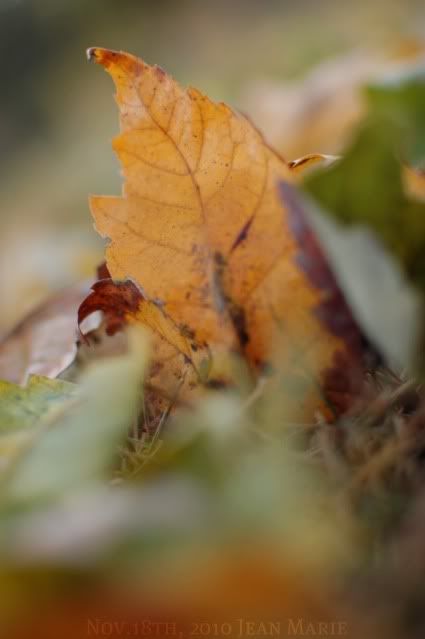 the color of this.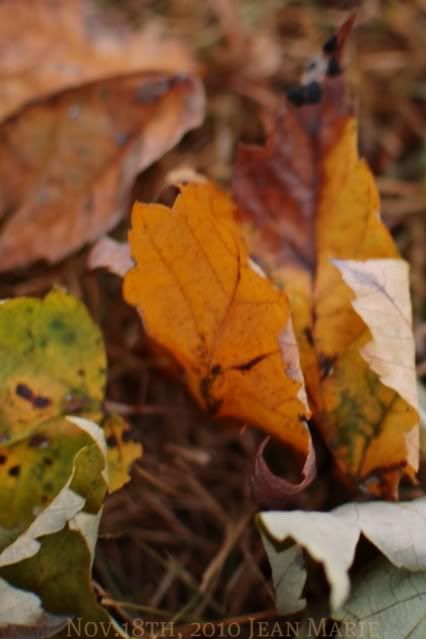 the fragile state of this.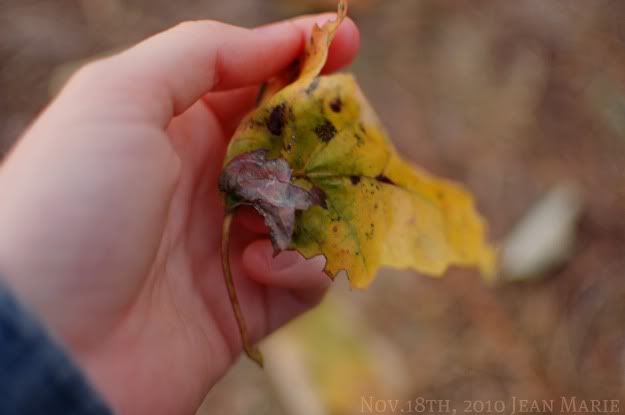 looking at this.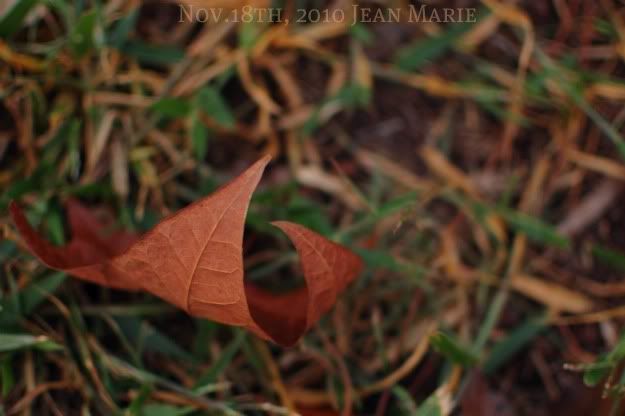 capturing this and making memories of this.
And even as it daily breaks my heart that Autumn will never be remembered the same way ever again, that the hardest times of the year will be during the days when the air turns crisp and leaves fall, even as I look around me with amazement that we are still living through all this pain, even as I walk this road towards Thanksgiving, Christmas, Easter over and over again until Heaven, even as I daily miss the ones who have been so very dear to me ....
... it is the time for Thanksgiving. It is Autumn. For God has been gracious, and I am thankful.
... and because I don't want to forget THIS again ...
I want to love Autumn as I always have. To remember all the beauty amidst the suffering. What a beautiful beautiful time of year, when God gives us rest and beauty for the long winter ahead, full assurance that even as things change ... and fall ... He is unchanging Father and Savior! He is more beautiful than all this that we see. He holds the past and the present and the future in His hands, and He hath designed it in love, whatever it may be.
He loves us more than we can imagine. He has saved us beyond what we understand. He has blessed us farther than we deserve. He has prepared for us: the House. the Feast. He holds us in His arms and gently bears us, even as we ache to understand .... He knows.
How wondrously beautiful this is!! He is our Autumn and our Christmas and our Easter and the coming Wedding Feast, He is our summer and winter and rain. He is Emmanuel, God with us.
"Ye know not what the Lord is working out of this, but ye shall know it hereafter." ~ Samuel Rutherford
With fond memories of Autumn, and joy ever-after and always in Jesus,
~ Jean Marie ~
I think it is fitting that this post from my heart, written in fondness and sweet memories and joy .... this is the one that happens to be my 300th post on this blog. :)
P.S. EmilyCase and Lauren can be a little proud of me, I shot these all in Manual. :)