Be still -
I am not still. I am not at peace. It's hard to explain and harder even to try to figure out what is wrong, but it's all stuck there in the subconscious, you know? I go to bed, and think I need to do something and it's there when I wake up, and I think something is wrong, and it's there in my restless sleep. It's always hiding and pricking my heart, giving me pain.
Maybe everything is just all ... confused and messed up. But more probably it's because I am allowing myself to dread the coming days. It's worry. It's fear. And it's blocking the trust and joy that I have in the Heavenly Father I love.
I know this feeling and I know this battle well. I'm a worrier. :) Yet, why should I worry? For Christ hath overcome this world. My Mother, my Father, my Sister, they all bear the name of Jesus upon their foreheads, and are redeemed, and most of our extended family, and most of our friends .... and yet. Ohh, and yet!!!
Ahh, Father. If you should take one away, and take one sooner than I want! If You should break relationships and if You allow others to never see the truth. If You never answer my prayers with a "Yes, healing upon the earth", but instead with a "Yes, healing forever". If You give and take away, faster than I can understand and work through the last one. If You are preparing us for greater affliction and suffering.
Those are questions of uncertainty and fear.
Yet we know that the certainty lies in this instead, that:
He will never leave us nor will He ever forsake us.
He will always love us unchangeably.
He has redeemed us, called us by name, bought us.
He has removed the condemnation and has paid the debt in full.
He will never let us go, we are His forever.
He is the same yesterday, today and tomorrow.
He is working all for our good and His glory.
He will give grace, and will not give us more than we can bear.
He is merciful and forgiving and gentle.
He is King, Savior, Lord, Father, Holy Spirit, Ruler, Creator.
He is holy and He is God. Forever.
2 Corinthians 5:1-8 (NKJV)
"(1)For we know that if our earthly house, this tent, is destroyed, we have a building from God, a house not made with hands, eternal in the heavens. (2)For in this we groan, earnestly desiring to be clothed with our habitation which is from heaven,(3) if indeed, having been clothed, we shall not be found naked.
(4)For we who are in this tent groan, being burdened, not because we want to be unclothed, but further clothed, that mortality maybe swallowed up by life. (5)Now He who has prepared us for this very thing is God, who also has given us the Spirit as a guarantee. (6)So we are always confident, knowing that while we are at home in the body we are absent from the Lord.
(7)For we walk by faith, not by sight. (8)We are confident, yes, well pleased rather to be absent from the body and to be present with the Lord."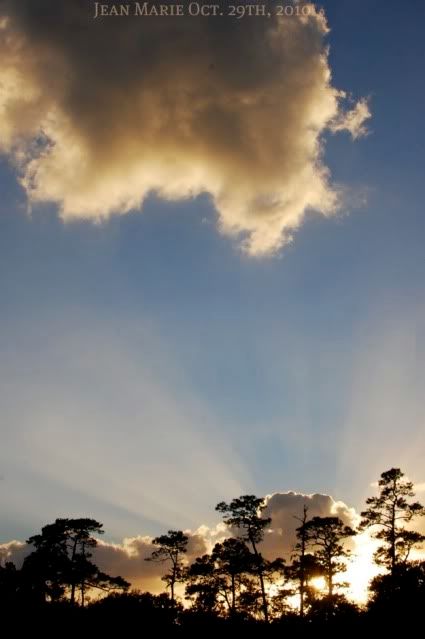 There's this song that I love and have been listening to for some months now. I've shared it with some friends and now they can't stop listening to it either. ;) It's so precious.
"Be Still and Know" by Steven Curtis Chapman ~
"Be still and know that He is God, be still and know that He is holy.
Be still oh restless soul of mine, bow before the Prince of Peace,
Let the noise and clamor cease.
Be still and know that He is God. Be still and know that He is faithful,
Consider all that He has done, stand in awe and be amazed,
and know that He will never change.
Be still.
Be still and know that He is God. Be still and know that He is God.
Be still and know that He is God. Be still. Be speechless.
Be still and know that He is God. Be still and know He is our Father,
Come rest your head upon His breast, listen to the rhythm of His unfailing heart of love,
beating for His little ones, calling each of us to come.
Be still. Be still."
(1999 Speechless Album)
"Be still and know that I am God; I will be exalted among the nations, I will be exalted in the earth! The Lord of hosts is with us; the God of Jacob is our refuge. " ~ Psalm 46:10-11
I love the imagery of resting our weary little bodies upon the Father's chest,
little children of the Heavenly Father, against His bosom and loving arms,
listening to the beating of His heart, wholly encompassed in His beautiful love,
and being utterly still in the peace that passes all understanding. :)
With love, and peace in the Father I rest in,
~ Jean Marie ~
"Lay all your loads and weights by faith upon Christ.
Ease yourself, and let Him bear all. He can, He does, He will bear you."
&
"There are many heads lying in Christ's bosom,
but there is room for yours among the rest."
~ Samuel Rutherford "The Loveliness of Christ" ~