Home again -
I'm HOME!!!! :D It's lovely to be back again ....
my Facebook quote: "I'm all unpacked, and have hugged the adorable masses of my family. So sweet to be with them again, although my heart tugs with longing already for the dear faces of Audra, John and Kit-Kat (the kitty), and it's only been 5 hours! :D A very special vacation indeed."
John shot this sweet picture of us at the airport, and when I saw it on my computer, I wished it was a "coming" shot, instead of a "goodbye" shot, because even though I was there over a week, I just loved loved loved being with dearest John and Audra, and living life with them. :)
Audra is a beautiful Mama, John is a handsome Daddy, and they are very in love. :)
Much much more on that later .... hahahaha.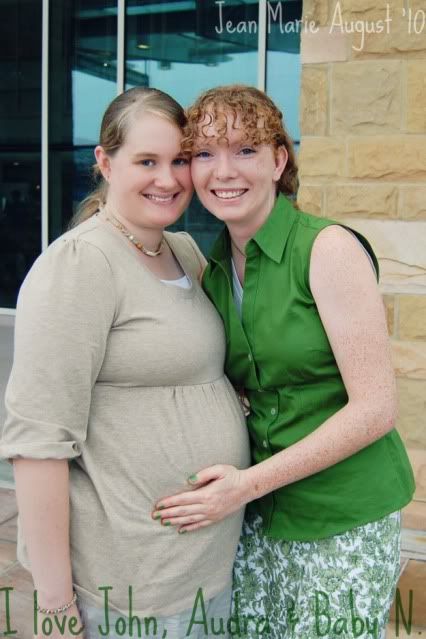 I love you three so very very much. Thank you for blessing me so richly.
~ Jean Marie ~
Psalm 103
DO YOU SEE MY JOHN-DEERE-GREEN-FINGERNAILS!!? Are they not the most awesomemest applesauceness you ever DID SEE? Audra did them. I loved it. :D :D