January 26th, 2013 -
~ Psalm 139:11-12 ~
"If I say, "Surely the darkness shall fall on me," even the night shall be light about me;
Indeed the darkness shall not hide from You, but the night shines as the day;
the darkness and the light are both alike to You."
(taken Jan. 26, 2011)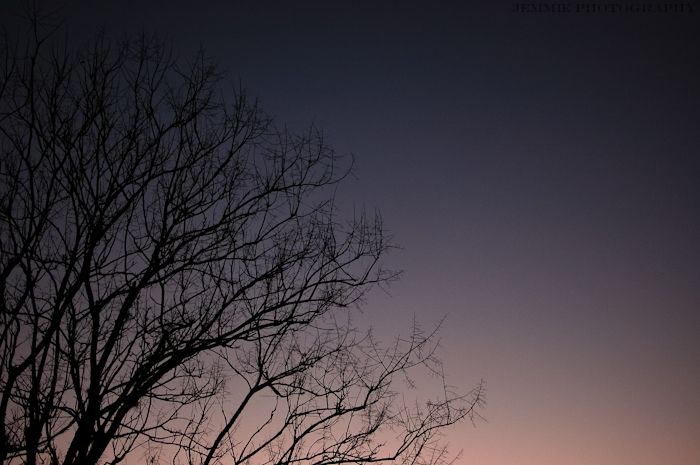 Two years ago, it was a Wednesday evening, and I took my camera outside to take pictures of the fading dusk as I prayed with all my heart for the safe delivery of little man Avery John Notgrass. I prayed with all that was in me, tears filling my eyes, feeling fear that I hadn't heard if he was here or not. I prayed over John and Audra and for JOY and the Holy Spirit to be so incredibly present.
A little while later, I got a call from Elle, and a picture texted too. Avery was born into the Tennessee night, from his Mama's womb to be held in his Mama and Daddy's arms of love.


I jumped on Facebook to see the picture in the hugest format I could put it in. Tears slipped down my face, that caused sniffles, that caused my Daddy to make sure I was okay behind my computer. I just pointed at the screen, and said "Avery is here.". I sat there and burst into tears and wept for a long time.
The relief was overwhelming. He was here. Beautiful, safe, sound, perfect, a wondrous baby boy.
3 days later, I would walk onto the beach and draw his name in the sand, and know that God had given John and Audra a precious gift in Avery. I was overwhelmed again, with tears and with joy. I was honorary "
Auntie Jemmie
". :) And I loved him more than I could say. It would be 4 months until I held him in my arms for the first time; but he was here. Perfect and whole and healthy. God was so good.
(taken Jan. 29, 2011)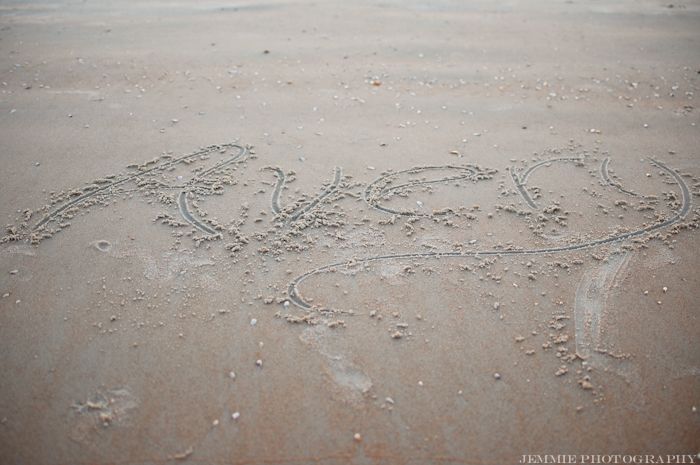 From when Avery was in the womb and all his days here, these words have had new meaning for me:
"My frame was not hidden from You, when I was made in secret,
and skillfully wrought in the lowest parts of the earth.
Your eyes saw my substance, being yet unformed. And in your book they all were written,
the days fashioned for me, when as yet there were none of them.
How precious also are Your thoughts to me, O God!
How great is the sum of them! If I should count them, they would be more in number than the sand;
When I awake, I am still with You."
~ Psalm 139:15-18 ~
I don't know how God counts time in Heaven, but I know that God knew and planned all Avery's days on this earth. He fashioned them beautifully just for Avery when not a single one of them was yet. And as John and Audra say "
Avery is FOREVER.
". He is already
in
the Forever. The Forever Heaven before the Forever Land of the Redeemed. We live in the Shadowlands, we are not yet forever. But soon we shall be, and nothing shall ever separate any of us again.
I love this quote by Dwight L. Moody:
"Someday you will read in the papers, 'D. L. Moody of East Northfield is dead.'
Don't you believe a word of it!
At that moment I shall be more alive than I am now; I shall have gone up higher, that is all,
out of this old clay tenement into a house that is immortal -
a body that death cannot touch, that sin cannot taint;
a body fashioned like unto His glorious body.
I was born of the flesh in 1837. I was born of the Spirit in 1856.
That which is born of the flesh may die. That which is born of the Spirit will live forever."
(taken Jan. 26, 2011)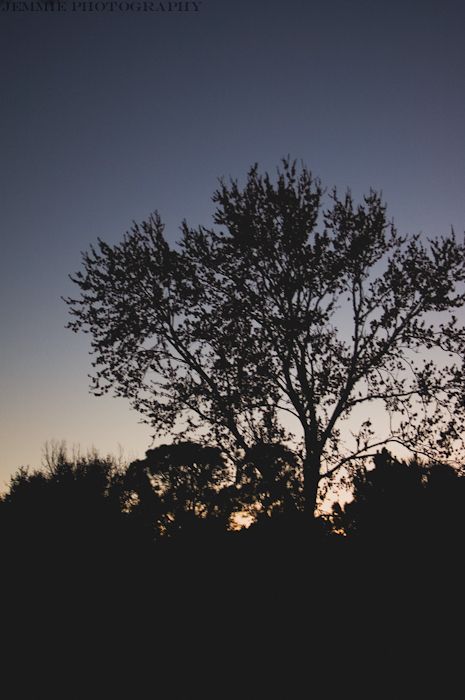 And that is how I remember and love to think of Avery.
He is more fully alive than he ever was here!
He is fully ALIVE. Gone from this short life of love to the next life of Forever Joy, with the promise that we will all be with him soon. Some of us sooner than others, but reunited just the same.
John and Audra will one day cross over Jordan and walk through those gates, and
there Avery will be
.
More fully alive than we can even dream. More fully Avery than we ever knew. Shining in the glory of the radiance of being God's own beautiful adopted and beloved
son
. Fashioned before the beginning of the world to be called to Eternal Life, to Eternal Joy, to the Forever days in the land of the Redeemed!!!
2 years ago I wept that Avery had come safely. These early morning hours of his second birthday, I weep for the great loss of him here, I weep for John and I weep for Audra, and I weep for Henry, for grandparents and family. I weep for all who loved him and for all who miss him. I weep that he is gone from here so soon. I weep that I can't send him a birthday gift from his Auntie Jemmie.
And then I look to Jesus, and I weep thankful tears that Avery is fully ALIVE and he is FOREVER.
Loving Avery was one of the sweetest and best things my heart has ever known.
Please join me in praying for John and Audra as they miss him today, and for the Holy Spirit to once again, be so incredibly present with them. Avery was born at 4:43pm (CST).
I love you, John and Audra.
Happy 2nd birthday, Avery. I love and miss you so much.
~ Auntie Jemmie ~