Make Something Beautiful -
It's Thursday afternoon, and I sit staring at the music, and behind me she encourages me to think of cold weather and delightful Christmas things, her loving voice talking of skaters on ice, and I feel hot tears swell.
"Don't cry. Be strong. You know this." my brain says. "You are already emotional today. Just play."
It was supposed to be a breeze. I've been practicing so hard for 2 weeks, working as hard as I could to get this piece ready to play December 1st at our church. I had been confident. It wasn't perfect, but it was good.
But things were wrong. I had the timing wrong in one section, and without knowing it, it had thrown the entire page off balance, and once she showed me, I knew I was in huge trouble. I practiced it right then, and all that work went out of the window as now my OCD perfection took over, and I stared every note down, making sure the timing was right before I played it. But instead of getting the timing right, I wasn't paying attention to the notes, and in one fell sweep, the piece fell apart in my mind.
And once it fell apart in my mind, there was no putting it back together in that living room on that gorgeous piano.
Because it was broken.
And so was I.
Before it had been a little choppy, a few missed notes here and there, but mostly something I could pull off, and even enjoy making it sound it's best on Saturday night. But now notes I knew blindfolded were coming undone, and my heightened sense of watching the timing was causing all joy to flow out as technicality took over. What had happened was making the piece completely unrecognizable. Transitions fell apart, notes jumbled and flats that I could hit right every single time went unnoticed, and ripples turned into strikes.
I stopped and stared it down. Whipped my hair up on my head.
"Be angry. Do whatever. You can play this in your sleep. Get over this." my brain was relentless.
Fine. So was I. I will play these last 3 pages and get it over with. All the mistakes will be gone then, right? I find a new starting place, and start to play, and I struggle not to let those tears fall.
My brain again: "Don't cry. You know once you start, you won't quit. We don't have time for tears right now."
My hands are shaking with suppressed emotion, and everything I've hoped for the piece comes falling down.
It's ruined, and I know it.
She is sitting behind me, so she can't possibly see the tears. She talks lightly about falling snow, as I finger a run that I can play perfectly. There is no way she could have known....
Last December I had prayed the whole trip - Please let it snow. Please come and make all things new. Please let me SEE a tangible, beautiful sign that You will make this new and make this beautiful.
and the memory stings. It didn't snow until after we'd left. It fell the next morning.
Another smooth twirl of the keys comes out as slipped chords, faltering and disjointed. I discuss whether I can play it incorrectly and enjoy it, or play it correctly and probably wreck the entire thing. Of course, as a piano teacher, she wants me to enjoy it AND to play it correctly. Bundled together with a neat little bow like everyone but me can do.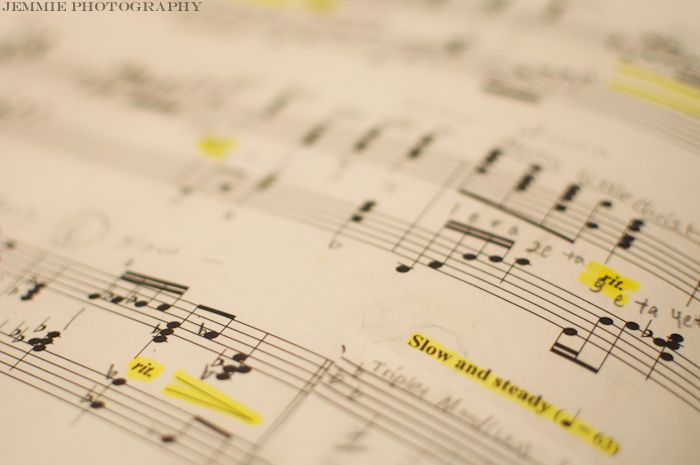 "Make something beautiful..." the phrase drifts through my head, a phrase that I pray often in the broken places, in the desolate places where God has promised to make lovely someday. I pray it when I seek to SEE and understand what He wants from me in this moment. What He will say. What I can do.
But now I'm tired, and I say so. I don't want to play it anymore. I'm sick of it. She doesn't let me off the hook, because she believes I can do it. She encourages me to keep playing. And I know that I can't do this Saturday night. I can't stop at all...I never do. I just keep going.
I remind myself to breathe and relax. But every chord I hear resounds with the past mistakes, tells me of the ones to come, reminds me I've been playing it wrong, doing it wrong. I've been believing I could do it, but I can't.
No matter how hard I try, I can't heal. No matter how hard I try, I can't mend. No matter how much I play or how much I embroider or how much I take glowing pictures, it won't bring them back.
I didn't have as much time to prepare as I thought I would. We were in Ohio for the funeral and I was away from a piano for a little over a week. Plans changed in an instant, and the piece was set aside. Now sitting there, staring something down that posed really no threat at all, was the realization that in 5 pages of piano music was the reminder of all that I had lost in the past year. The realization that last year I came home from my Christmas recital, and Barbara had gone to Heaven. And that the Spring recital, I went home and realized how bad it was in TN, and the very next day, Avery went to Heaven.
I told myself I'd never play a recital again. Ever. What was I doing??!
My broken heart plays to the end of my torn, sad, broken piece, with a quiet little B at the end. I laugh it off as I try to wipe the tears before she gets over here. "At least I made all the mistakes now, so I don't make any on Saturday, right?" It's our joke, one we make every time. I tell her I'll see her Saturday, and I slip off to the bathroom. I look at my face in the mirror and remind myself to breathe.
In just one hour, the numbness of months of pain had slipped off, and suddenly everything was wrong. Everything that started the minute I realized I would choose between playing well and playing how I wanted it. Every dream that broke as I stood on that little hill and said goodbye to a little boy I loved more than life. Every tear that fell as pictures came to a halt in the face of my hidden, heartbroken sobs amid the snowy ground. Every trembling hand reaching out to touch wood where her body lay but her 93 year old spirit was not. Every time I held a sobbing friend or saw sadness in their eyes, and realized I couldn't fix the wound left by their beloved one going to Heaven. Every sleepless night and overwhelming flashback and every time no one knew where I was weeping my heart out on Sundays.
As I walked down the driveway, in light of all that had just gone on, I knew the real reason why I sat there and cried. It wasn't just the frustration over getting it wrong, or realizing that it was probably because I was broken that I broke my piece, or that it couldn't be perfect like I wanted, or even that I couldn't play it like I could play it at home.
I cried because I could not make something beautiful.
Only He. Only He makes it beautiful, love. In His own time, He makes it perfect and beautiful.
I'm writing this on Thursday night, and there is among this brokenness, a hope that He will make something beautiful on Saturday night. That He will lift my heart and allow me to play like I hear it in my mind. It is my prayer. I need something beautiful. I need it. I need more of Him.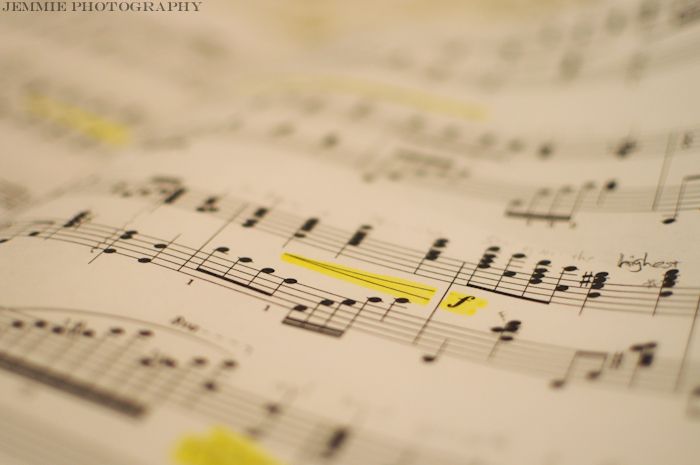 ~
~
~
~
~
~
~
~
~
~
~
~
~
~
~
~
~
~
~
~
~
Friday night found me pounding my heart out for 2 hours at the church, finally getting the piece back to where it was before it fell apart. I left feeling more ready. And then this morning I awoke with a searing headache that lasted the whole day, with one small break right before the recital and during, and then came back. Everything that I could take, I took. I took painkillers and put eucalyptus oil on my temple, and laid down on the floor with a pillow and several blankets and Lucy Mae to snuggle with.
and I cried. Because I was in so much pain. I laid there and I listened to Mom make the cookies for the recital, and I felt a sad sort of relief that I didn't have to do the exact same thing that I did 6 months ago. 6 months ago today, I was baking cookies and talking to Lucy Mae and taking pictures of the cookies, and praying my heart out for Avery. And today I missed praying for Avery.
I finally fell asleep, and awoke with my heart going into a full blown panic attack.
Let's just say it was a very confusing day health-wise, and a very painful one. Somewhere in the middle of the day I realized that God was reminding me of what is important. Last time my piano piece didn't matter
because Avery was sick
. This time it wasn't important because of the reminder of last time.
I had already realized what I needed more than perfection.
I needed Him. I needed more of Him
.
I kept praying
"Lord, I don't need perfection, I just need JOY. Please give me JOY."
I sat down on that bench tonight in front of the sweet crowd, and I looked straight at my piece and knew I knew every note. From the first ripple of notes, I knew I could do it.
I felt so much peace because I had already given it to Him
. I had let it go. It was all for Him anyway.
My hands shook and I didn't care. I missed notes and I didn't care. Flats didn't make it - I didn't care.
What I cared about was that people were blessed. That the Lord was glorified that I had given this piece to Him, in all of its Christmas carol glory. That I had realized my Source of JOY was in Him.
and I wore white.
My long white Easter dress, and I wore my heart necklace that says "
His Beloved. Live Redeemed
.". White in memory and in honor of Avery, who went to Heaven the day after my last recital; 6 months ago tomorrow.
My piece was not perfect
. Not by a long shot. I'm sure people heard the missed notes, they saw my hands trembling, maybe they were a little sad for me that it wasn't perfect. Honesty in little hearts told me they heard mistakes, and I laughed ... because I did not mind those mistakes at all.
He is glorified in me. IN ME. The holy God who gives and takes away came to Earth, to live and die for me, to rise for me, to abide with me, to guide me, to live with me, to be glorified in the broken, torn, shattered, imperfect ME. He loves me in a way that I can never explain or understand. He sees me in all my imperfections and looks at me and He sees WHITE.
He sees REDEEMED. He sees BELOVED.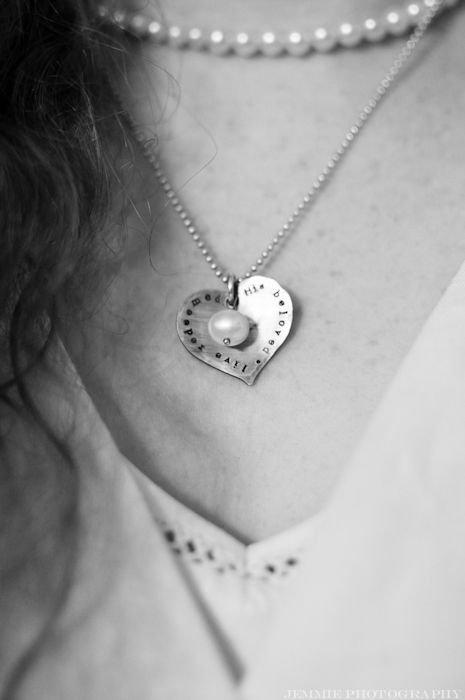 I look at me and I see
imperfection
.
I look at Him and I see glory
.
There were a lot of tears on Thursday. There were tears today. And tomorrow is Sunday, so there is likely to be even more tears! I wanted this piece to turn out well so badly. I've been praying for months. What I didn't realize was that God would use it so deeply to remind me that He loves me, that the places I call "Home" here are not as sweet as Heaven's Home, and that He is glorified in a broken me.
Now I remember what was going through my head when I played....
"Have it all, Lord. Have it all. My life, my heart. I only want MORE. Only more of You.
". Instead of wishing for a perfect piece, I found myself wishing I could give more in that moment to Him. That I could glorify Him better. That I could remind every hurting heart I know of that He loves them with a deep, abiding love. That Heaven is far better than we could dream. That these short Merry Christmas's will be
nothing
compared to the forever celebrations of Heaven!!
When I started playing these 5 pages of my favorite Christmas carol a few months ago, I found home on every page. It was, after all, about dear ones near and far coming together, being together again. It was what I hoped for, even though I knew it wouldn't ever be the same. I longed for one thing to be beautiful. I begged God to just "
let me have this one beautiful thing go right.
".
But it wasn't 5 pages of home that I saw tonight. It was 5 pages of the Home that is more beautiful in my sight this Christmas than even last Christmas.
It is where He is that I long for.
It is His Home that is made beautiful by the One Who gives it light.
I look at Him, and I see HEAVEN.
My lovely piece didn't go right. But the way God used it was worth every heart-broken tear, it was worth every realization, it was worth every bit of the pain .... because He reminded me of far greater things that will last far longer in my mind than playing beautifully on the night of Dec.1, 2012.
My greatest desire tonight was met -
Jesus stooped down to my shattered heart, and He made something beautiful.
It isn't snow, and it isn't presents and it isn't feeling well every day. It isn't beautiful weather, it isn't prayers for family and it isn't asking for marriage and children. It isn't even things I pray for with a broken heart that I don't understand!
It is HE that I long for. Only He.
and that's what I'm praying for broken hearts this Christmas. That's what I'm praying for
YOU
-
That you would SEE the beauty of Heaven so much brighter and more glorious than you ever have before.
That you would KNOW that He loves you more than you could ever dream.
That you will REJOICE that He has called you Beloved and His Redeemed.
That you find your greatest COMFORT knowing that He has conquered the grave, and will soon crush death
forever
.
That you are FOREVER His child, and that He will never, ever let you go.
That we will LIVE always knowing that He is our loving Father, and we are His royal Bride.
That no matter how bitter the tears, how great the need, how wrenching the loss ....
that He is more
.
and we say
"Thank you, Jesus. Amen."
With much, much love, straight from my rejoicing, broken heart to yours,
~ Jean Marie ~
"(1a)Behold, what manner of love the Father has bestowed on us, that we should be called children of God!
(2)Beloved, now we are children of God; and it has not yet been revealed what we shall be,
but we know that when He is revealed, we shall be like Him, for we shall SEE Him as He is.
(3)And everyone who has this hope in Him purifies himself, just as He is pure."
~ 1 John 3:1-3 ~