By the Fire -
It was 44 degrees this morning, which is cold for us, so Momma put a log in the fireplace. About a half hour later, we looked in the living room, and Lucy Mae had dragged in her bed to lay in front of the fire. Typical Dachshund. haha. :) She sure enjoyed that after going outside and shivering!

By the Fire.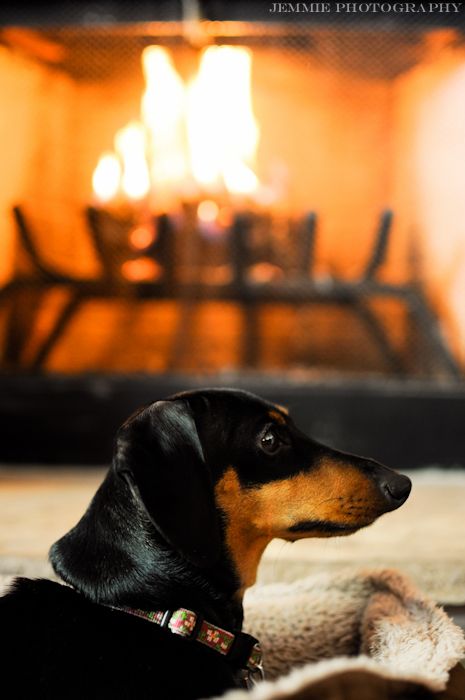 Watching Momma eat something.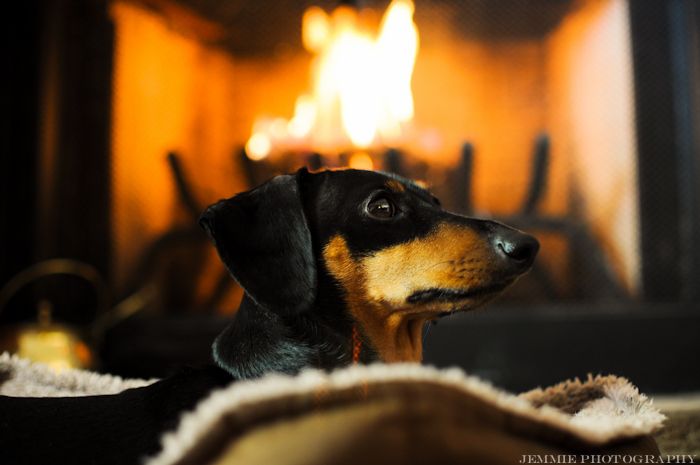 "Guess I'm not getting any...."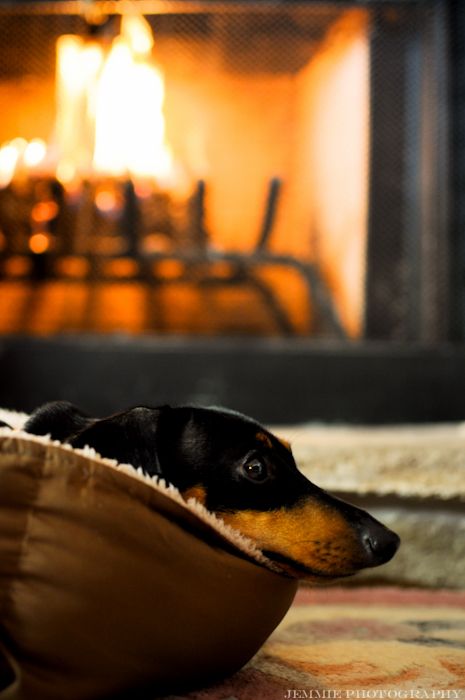 Cuddly, warm, snuggly little puppy.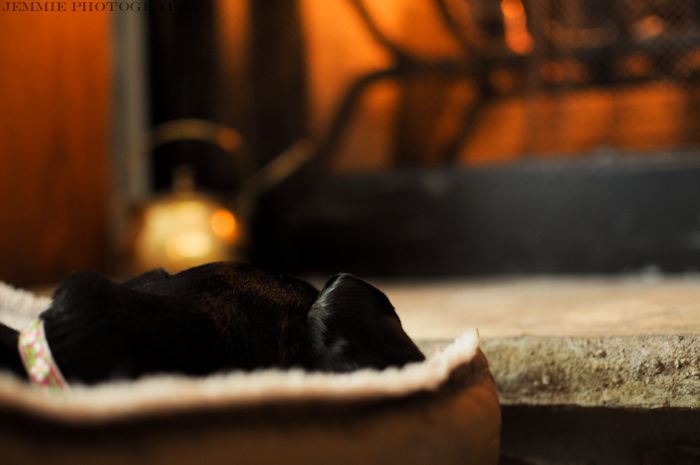 Love this one. She brings her paws up to her mouth like an otter. It's so adorable.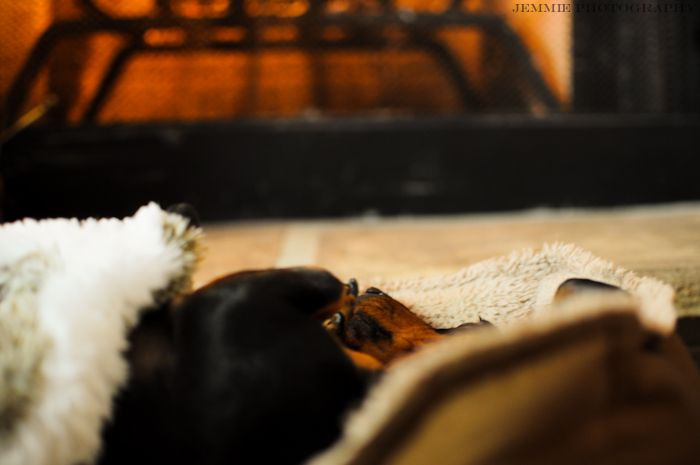 "Ahhhh. Heat all over meee." This is how she lays on her back. With her coon draped over her belly. hahah. She got 3 squeaky woodland creatures for Christmas, and all we hear out of her these days is squeaking. It's pretty cute. She's a happy little doggie.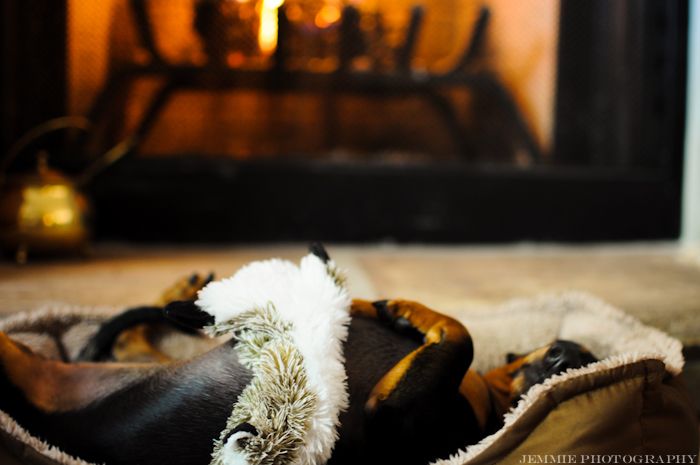 I couldn't decide if I liked it better in Color or B&W, so I did both. :)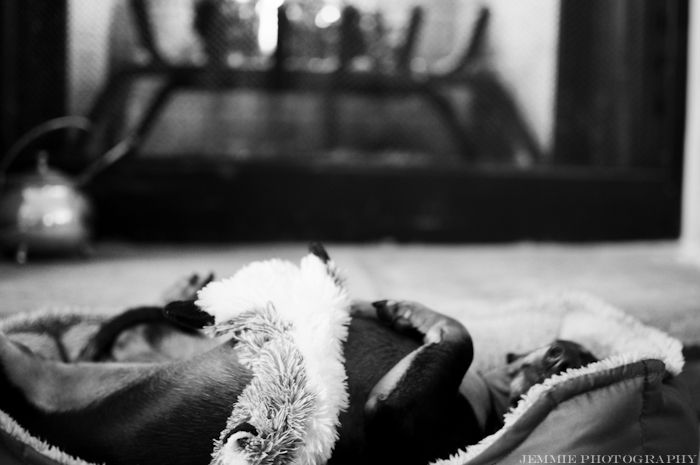 I sang her part of the Davy Crockett song, and then it got stuck in my head. Oh my.
We are really enjoying Christmas vacation together as a family. Daddy has some time off, and we have breaks from school, and are just enjoying getting up in the morning and relaxing. :)
Of course I woke up this morning and couldn't go back to sleep because Becs and I are going to see Les Miserables in the theater today, and I was sooooo excited that sleep wouldn't come. haha. So I got up and watched some of the scenes from the 10th anniversary (which is my standard) and I got chills like I always do. Now that Darby, Molly and Shelby have seen it and they have all
loved it
, then that is alllllll I need. I'm stoked. And don't worry. I'm taking enough Kleenex to fortify us. hahaha.
Have a wonderful Thursday!
With love,
~ Jean Marie ~