By the Poinsetta Tree -
By the Poinsetta tree last night at the Ligonier Christmas Party. With Darby & Delaney. Love them so much.
2 years of being best friends with these girls has been hysterically glorious.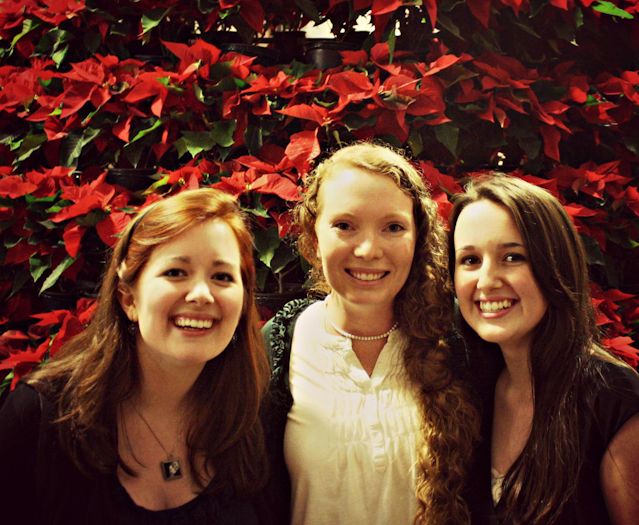 Photo credit: Mrs. Stiemann with Delaney's camera. haha.
And tonight - Daddy and I are going to see The Hobbit!! Are you going? Or have you already gone?
We are so excited. Y'all have a wonderful weekend!!
With love,
~ Jean Marie ~