She doth shine -
Last night Shannon Sproul passed away unexpectedly and left this earth to see Jesus, and to join her Mama in dancing and rejoicing in her Heavenly Home. She was 15.
Hearing news like this never gets easier. It leaves you feeling like you can't breathe, and want the world to stop, all in one dreadful moment that you realize it's real. I am very sad and heartbroken for the Sprouls, who are left here without her, but extremely joyful for Shannon. I did not know Shannon very well, because usually I'm just with Darby or Delaney, or being accosted with hugs from Maili or Erin Claire, and happily drooled on by Donovan. But I have some sweet memories of when I was around her, and I'll always cherish those.
My greatest impression of her: JOY. Every time I saw her, I was put to shame at her joyfulness. Her cheerfulness, her contentment, and her lack of complaining, and her downright brilliantly radiant smile that lit up her whole face. She had one of the best smiles of anyone I know. :)
The last time I saw her, she was in her stroller, and I smoothed her so-soft hair, and said in a singing voice
"Helloooo, Shannon!"
, she squirmed and turned so she could get a full look up at me, and her whole face lit up in the biggest smile ever. And she didn't know me at all!! It was
so
special to me. :)
The joy and trust of a child. The sheer sweetness of her small self.
I know her Daddy and her grandparents and her siblings will greatly miss her.
And we ache for them.
Please keep them in your prayers. Grief is such a hard valley to walk. She was a light in their world.
As I was driving home today, I was chased by these huge, dark rainclouds. I mean, the wind was whipping small branches and things across the state road, and the clouds were furiously being whipped right along as well, until finally the rain poured down. A small patch of blue being seen here and there.
The significance was not lost on me.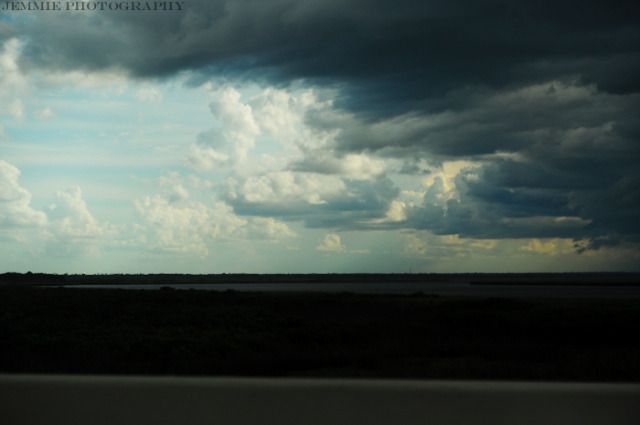 And all along I kept thinking
"This is what it looks like the day Shannon went to Heaven. The Earth is crying out to the skies, and the skies are responding, and the whole of it is rejoicing that Shannon is fully healed and fully whole in Heaven!! The world around me is signifying in a small way what the angels were rejoicing over last night, when she went smiling into Heaven to be with Jesus."
and I knew I had to take pictures of it, and so after parking in a place I wasn't supposed to on a side road - I did. And I asked Delaney if she would mind if I blogged this, and she didn't mind. :)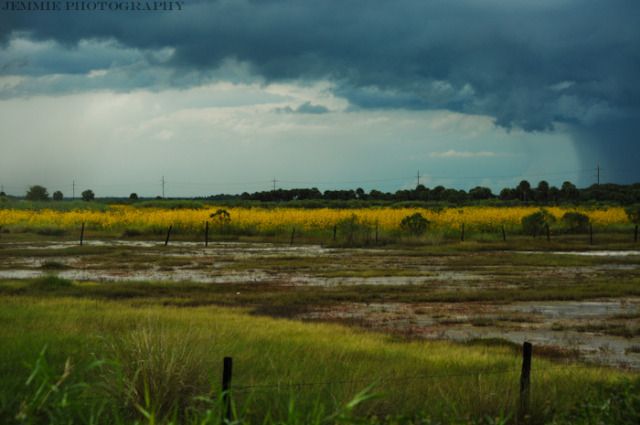 As I drove down a small side road, to find a place to u-turn, I just set my camera on my shoulder and shot. As I looked at the image, I was so confused where that light shaft came from, it just bursting out of the skies like that. I literally got chills about it, and when I came back, it was gone. It was beautiful though!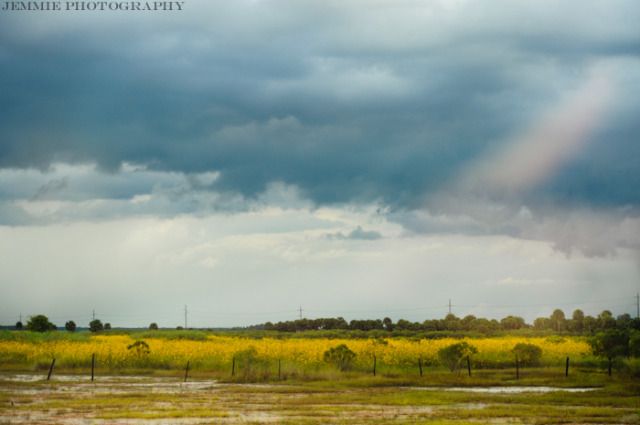 When I came back, the sky looked like this.....
And then the sun burst through, and it looked like this. This happened over and over. The light would be hidden, it would start raining, the light would shine, a rainbow would appear. Then it would all grow dark and whip the trees, and then it would calm, and the sun would shine.
~ Psalm 73: 23-26 ~
"Nevertheless I am continually with You; You hold me by my right hand.
You will guide me with Your counsel, and afterward receive me to glory.
Whom have I in Heaven but You? And there is none upon earth that I desire besides You.
My flesh and my heart fail; but God is the strength of my heart and my portion forever."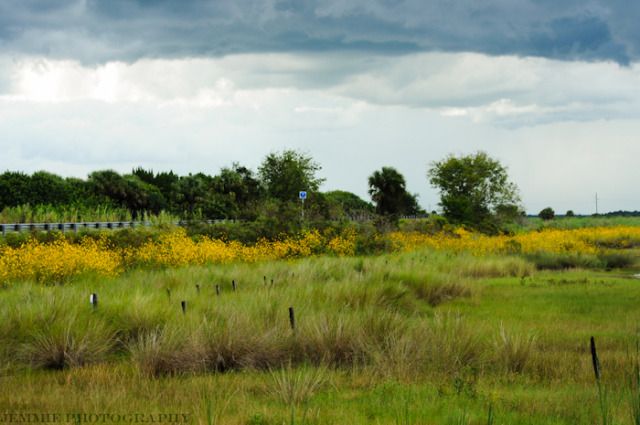 "Jesus Christ is the same yesterday, today and forever." ~ Hebrews 13:8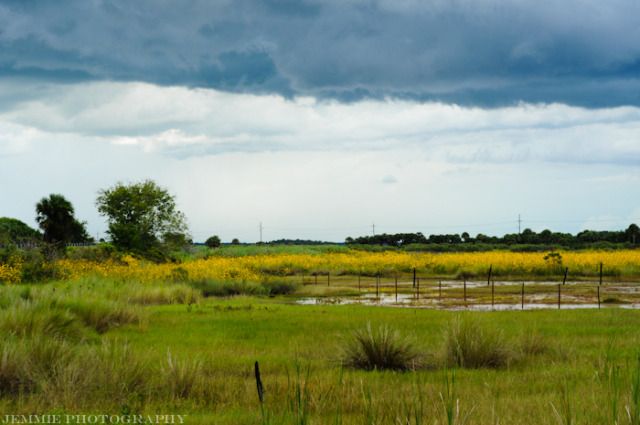 Taking pictures of these Autumn flowers means a lot to me. October is a hard month of remembering grief for others. And for a few weeks each Autumn, these wildflowers in brilliant gold arrive, and spread all over the wetlands. I love love love them. And in the rain, they seemed so fully ALIVE.
Shannon is fully alive in a way we can only dream.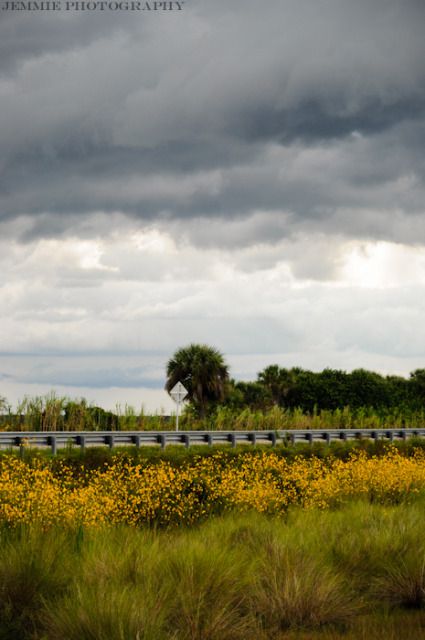 Heaven will be better than anything we can ever hope or dream, and I can't wait!
My favorite.
Taken while dreaming about what Heaven is like, and thinking what a glorious day for Shannon that this was!!!
I asked Delaney and Darby's good friend Lenna, if I could steal what she wrote on FB, because it just summed up exactly what I didn't know how to say. She was super sweet, and said I could.
The following Scripture and quote is from her -
"Blessed be the God and Father of our Lord Jesus Christ, the Father of mercies and God of all comfort, who comforts us in all our tribulation, that we may be able to comfort those who are in any trouble, with the comfort with which we ourselves are comforted by God." ~ 2nd. Cor. 1:3-4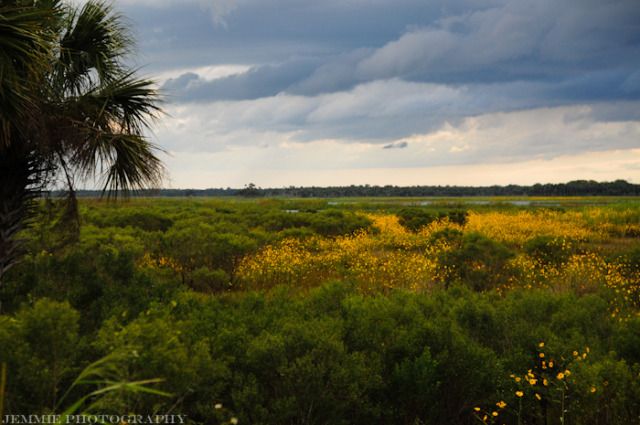 "Many of us cannot even begin to know what it's like to lose a mother and a sister in less than a year.
But what we do know now is that the Lord will be the One that brings the Sproul family true comfort and peace. And so we weep with them because of their loss, but also rejoice in knowing that Shannon is now singing and dancing in Heaven. We love you." ~ Lenna C.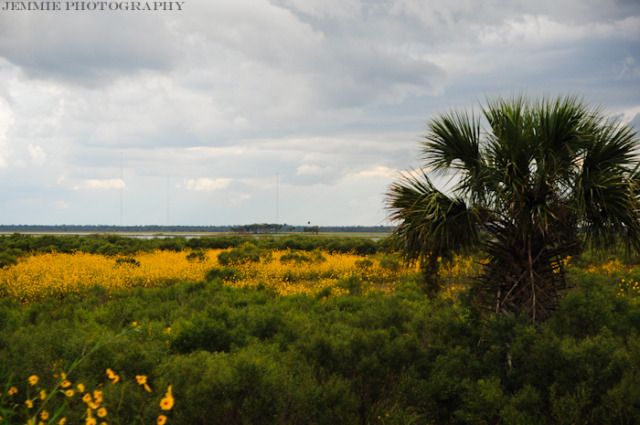 Please join me in praying for the Sproul family: Mr. Sproul, Darby, Campbell, Delaney, Erin Claire, Maili, Reilly, and Donovan, as well as their extended family.
Dearest Sproul family - one of my very favorite quotes that means a lot to me; for Shannon.
"She is not sent away, but only sent before, like unto a star, which going out of your sight,
doth not die and vanish, but shineth in another hemisphere:
ye see her not, yet she doth shine in another Country."
~ Samuel Rutherford ~
With deep sorrow and great rejoicing,
many prayers, and much love,
~ Jean Marie ~
Here is a beautiful tribute by Chris Larson about Shannon on Ligonier Ministries blog.