Who He is changes everything -
June 9th, 2012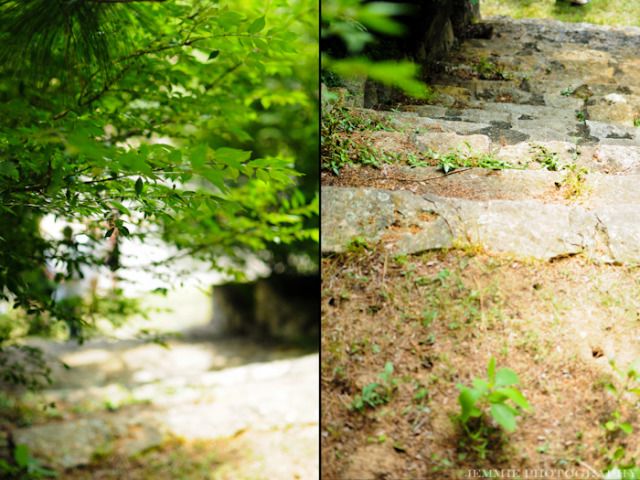 3 months ago tomorrow ...
Three months ago tomorrow, we buried Avery. Avery's shell. Avery's earthly body. I don't even know how to communicate to you how hard it was. With every movement, I wanted to scream "no!". With every breath, I wanted to wish it all back. With every click of the camera, I wanted to deny what I was seeing. With every minute, I wanted to run and run and wake up, and find it all a nightmare that never happened.
Maybe someday I will be able to write fully about it. About every single thing that is burned into my memory forever. Never written down ... it is buried so deep in my heart, it will never be erased.
With all of my heart, how I wanted it different. So different.
But it's 3 months now, and every day my heart must fight the Reality of Grief/Heaven battle.
(That's the easiest way to explain it) :) Actually, it's not daily. It's more like every single time I think about Avery, which is pretty often, depending on the date.
In honor of tomorrow, I wanted to write down some of the ways that Avery comes to mind, and how Heaven changes those thoughts. How speaking Truth to my soul is what gets me through these days. Because Jesus has conquered the grave; because He is Who He says He is, and because of those two things, it makes all the difference in the world.
~
Gone
.... Avery lives in the presence of God.
The rest of my lifetime missing him
.... Earth is short, Heaven is Eternity. Heaven with him forever. We are only separated for a little while. Avery is forever. One day we will be too!
No more birthday presents
.
No more pictures
.
No more memories
.
.... Before the World was formed and life began, before we ever were, God wrote and fashioned all our days for us. (Psalm 139:16) Avery went to be with Him on the perfect day. On his Heavenly Day.
The doctors missed something
.... God didn't. The doctors aren't God. Only He is God.
I wanted it different
....
"Be still, and know that I am God."
Psalm 46:10
Avery died
.... He now lives fully! Fully with a JOY we can only imagine. As we were created to live!
You didn't heal him, Lord
.... Avery is healed in a way we can only dream of. He will never be sick, will never hurt, never be lonely, never ache, never be unloved, never be cold or hungry. Avery is well in a perfection that only comes from being whole and perfect and holy like Christ. Avery is healed forever.
I won't ever see him again
.... I will see him again in Heaven, I will see him soon. This life is but a fleeting breath, a sigh too brief to measure in comparison.
Our hearts are broken
....
"He heals the brokenhearted and binds up their wounds."
Psalm 147:3
I will never hold him in my arms again
.... Avery is held in our loving Father's arms. Avery sees every day what we cannot see. I will hold him again, Lord willing, in Heaven.
It doesn't make sense
.... I trust You, Lord. I trust You.
You took him, Lord. You took him from John & Audra
.... Even now. I trust You even now.
How could you, Lord?
....
Wait and SEE, love. Wait and SEE.
I will never understand
.... I don't need to understand, because You are God. I trust in You, Lord. I trust in Who You claim to be. I trust in Your promises, and I trust You are good, always. I trust that You love us when it doesn't feel like it, and I trust that Your plan is so beautiful when it doesn't look that way.
~
"Therefore you now have sorrow; but I will see you again and your heart will rejoice,
and your joy no one will take from you." ~ John 16: 22
Just writing these out had tears welling over and over in my eyes. I do not write them lightly. Some are my thoughts, some are the Lord's whispers to my soul, some are His Word. There are many more of these that tumble through my head, only having the top fourteen seems so small, when so many questions are constantly streaming through my mind.
Tomorrow will be hard. But just like three months ago, it will be a day of grieving as well as rejoicing.
Death has no hold on us.
Will never have one. Heaven is Home. We are the Lord's forever.
"Jesus Christ is the same yesterday, today, and forever." Hebrews 13:8
I will always miss Avery. Always. I weep over John and Audra's broken hearts.
I mourn over the huge loss of him for John & Audra, and everyone who loved him.
But because of Christ and the cross, because of His beautiful sacrifice for me, because of His ransom to redeem me, because He has built a Home for me, and prepared it all for us, going before us in all things, because of the One who is unchanging and holy and perfect, because of Emmanuel - God with us .... because of an incredible love I cannot fathom from a God I cannot see, but trust in ....
I
will
hug and SEE Avery again. I will run through those gates and view the loved ones who wait there for me.
And all will fall away when at last I shall see Jesus.
3 months ago, I stood by Avery's grave and wondered how I would ever be whole again.
Today I look at tomorrow and all the days after, and I wonder very much the same thing.
Tonight I go to bed and know it is only a little while until I will be whole forever.
Forever healed, forever holy, forever at Home, forever with the saints, forever with the Lord.
Who He is truly does change everything.
With much love and thankfulness for all your prayers,
~ Jean Marie ~
"He will swallow up death forever, and the Lord God will wipe away tears from all faces;
the rebuke of His people He will take away from all the earth; for the Lord has spoken.
And it will be said in that day: "Behold, this is our God; We have waited for Him, and He will save us.
This is the Lord; We have waited for Him; We will be glad and rejoice in His salvation."
~ Isaiah 25:8-9 ~