A Valentine Bubble Storm -
Valentine's Day dawned bright, breezy, beautiful and sunny. :) Our dear friend Mrs. Patterson was here, in Cape Canaveral, so Mama and I headed over to get her....ended up eating breakfast (2nd breakfast ... we were total hobbits, haha), and then Mama got her glasses fixed, and Mrs. P. and I tried on glasses off the kid rack, and I picked out everything blue and green, and Mrs. P. picked out glasses she liked, and then she realized we were not buying any of these for Mama. hahah! and then Mama got her hair done, and Mrs. P. and I remembered why we hate malls, and then ... we came home. :)
We came home and Laurie and the kids were stopping by with Valentine's Day flowers for us, how sweet, and so they stayed, and the kids and I blew up a bubble storm in the backyard, while Laurie and Mrs. P and Mama sat on the back porch and laughed and talked. But you already knew that.
From this post.
:)

Here's the pictures from the day, and also a video at the end.
I never, ever tire of seeing the water. I'm just so blessed to live here.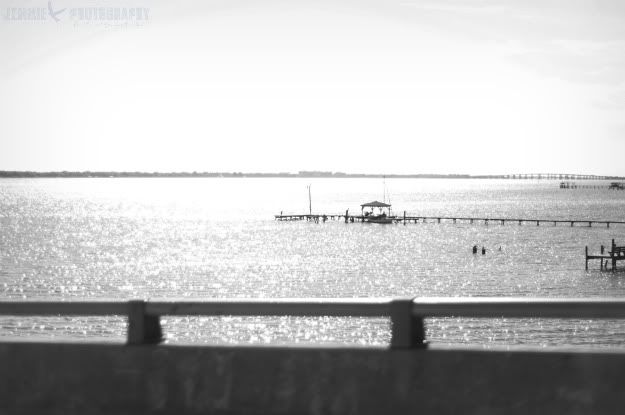 "I believe I can flyyyy....I believe I can touch the skyyy!"
I always feel like that when I'm going up a huge, wide bridge like this, with only the sky in view, and ocean on both sides. When it's the bridge to my beach, I've got the windows down, my hair blowing around me, and the salt air coming in, and I just
love
it. Different bridge, same sentiment. Mama doesn't share that feeling. :)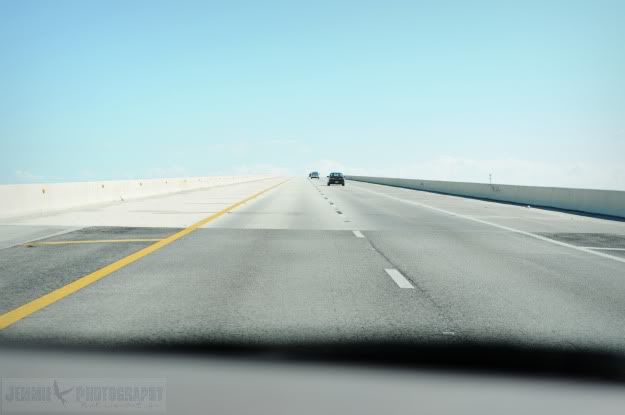 Faded Old Glory
Nature's Table smoothie....reminded me of the good old days. :)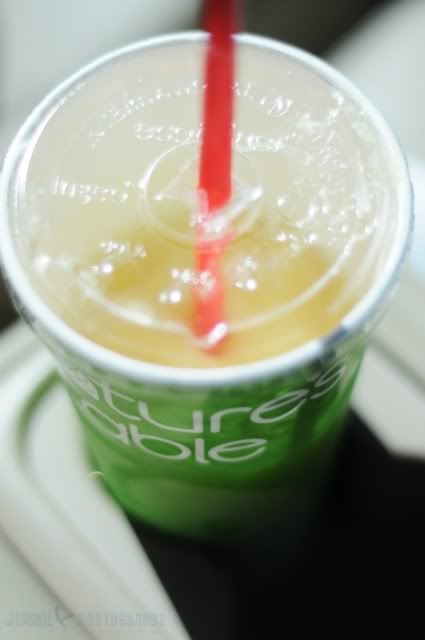 Bubble blowing at my house...we kept it up for a good 2 hours!! There was also some tree climbing going on (as evidenced by the background in the first picture). :)
I quickly realized that I needed to switch to all Manual focus on my camera and lens, because I could focus on the bubbles faster than my camera could! With the thin air, and constantly changing sheen, and impossibly small edge, the bubbles were too hard and disappearing for the camera to catch. :) But I had a really good time catching them in manual, and also catching the bubbles bursting! I can't wait to take bubble pictures again. And don't worry, I did my share of blowing bubbles, twirling, and chasing bubbles as well!! And making more bubble soap when we ran out. :) It reminded me of being that age.
Miss C.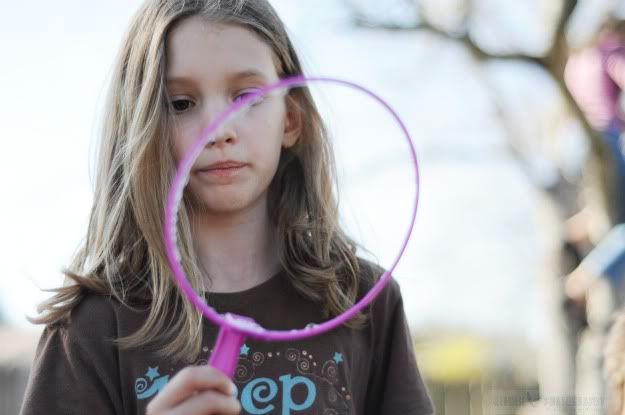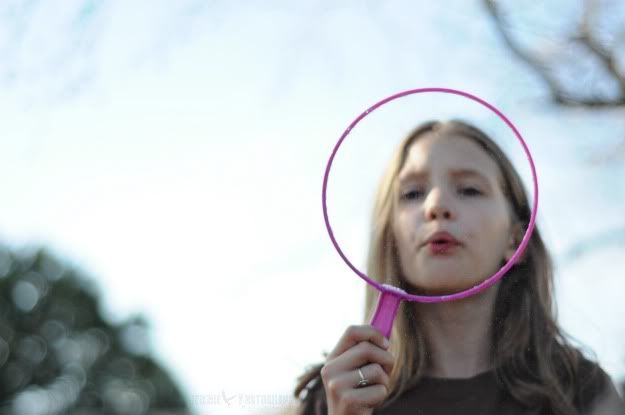 Miss. A.
Miss. C. chasing some of hers down .... you can see the "fizz" near her hand from a popped one!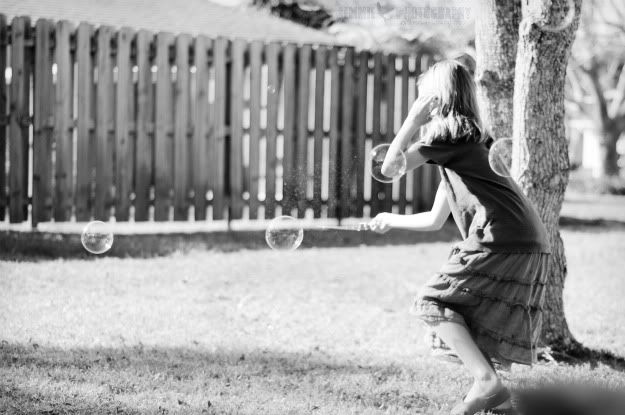 Using the same bubble tools that Kim and I used when we were their age, now 14 years ago!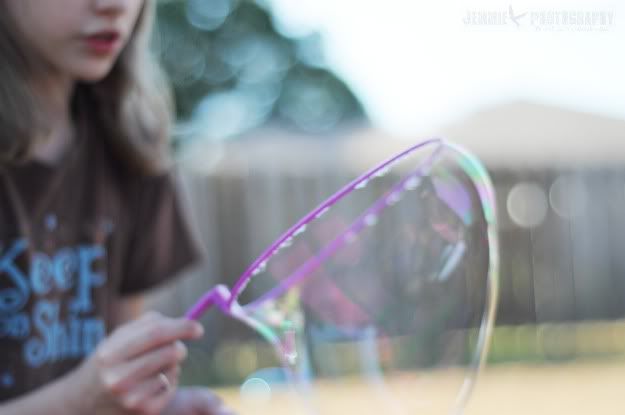 Adore the rainbow bokeh of the bubbles in the background...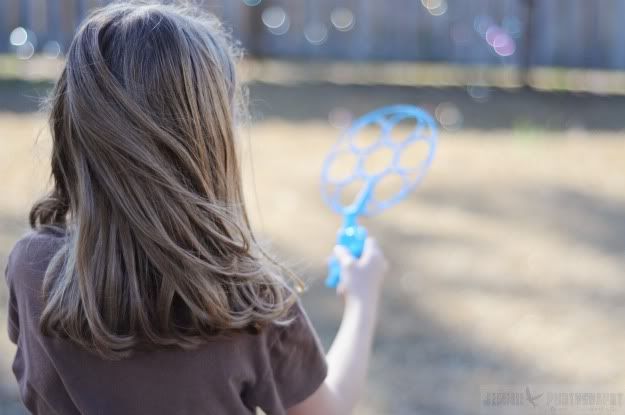 Miss. A. in sweet concentration.
Mr. J. blowing a long one ....
Shimmer.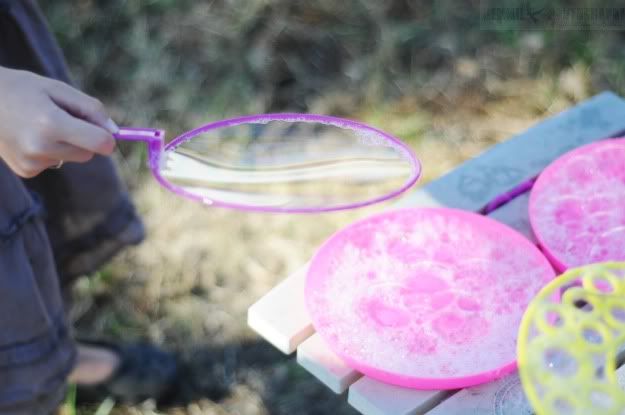 Anatomy of a really long, amazing bubble. :) There were constantly screams of delight. :)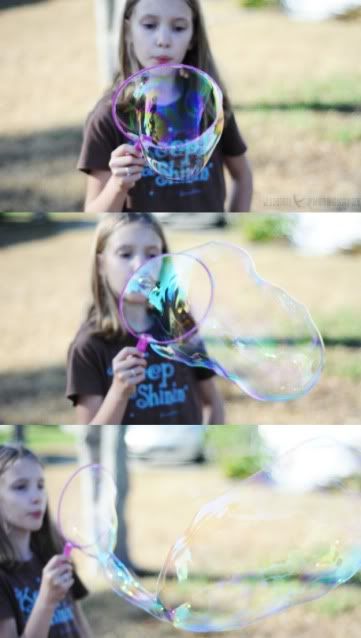 Same bubble. It was about 2 basketball sizes in the air.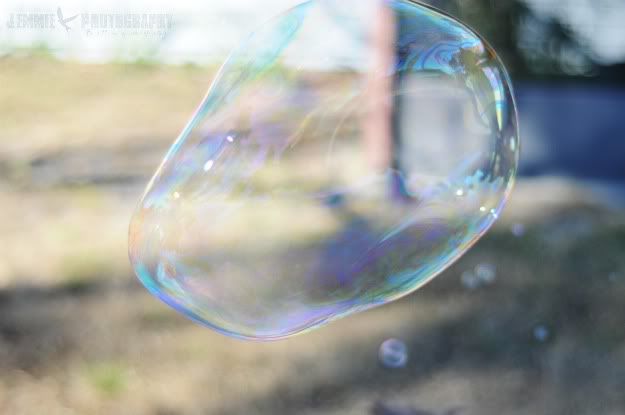 Floating away ....
You can see the pine tree reflections in this one, which is pretty cool.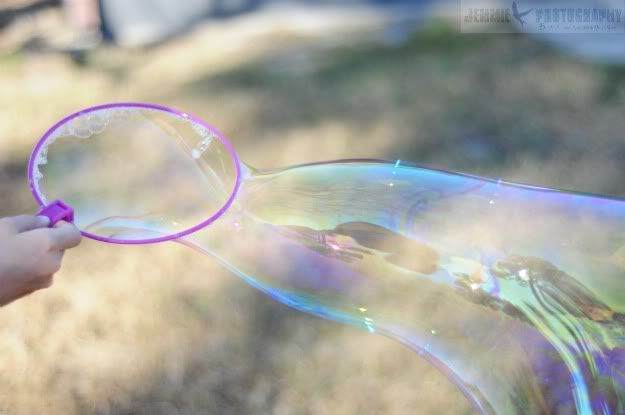 Blowing
Bubble up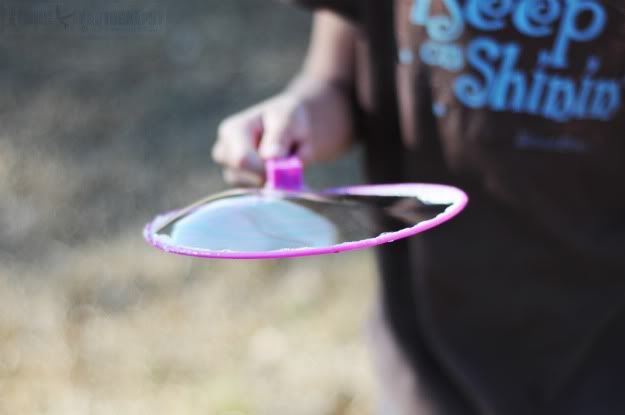 Bubble down
They made some pretty magnificent ones!!!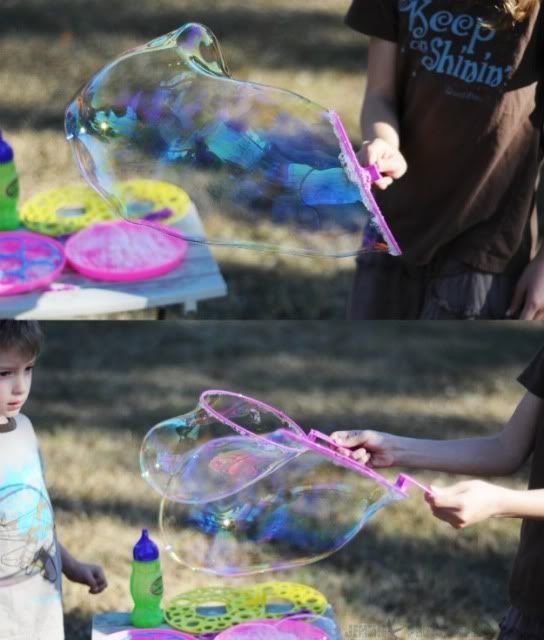 Miss. A. climbing one of our Chinese Tallow trees. What a sweet dolly.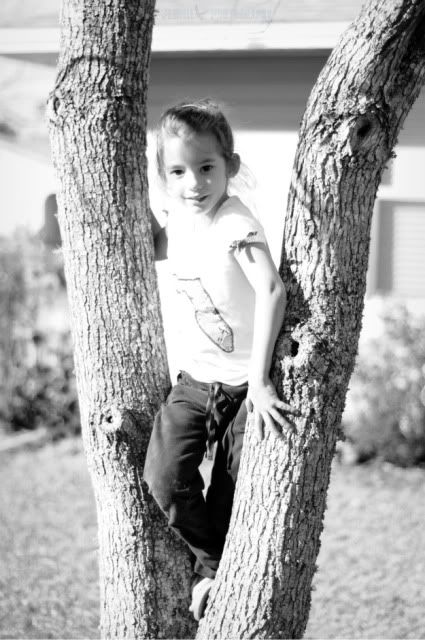 Miss. M, Miss. C., and Mr. J.
all 4 precious kids ...
Complete boy way to blow bubbles. :)
Miss. M in the tree ... she reminds me so much of myself when she climbs trees, and thinks of adventurous things while she is up there....with the sun lighting up her hair, her hair everywhere and a completely unassuming grin lighting up her face. What a sweet young lady she is.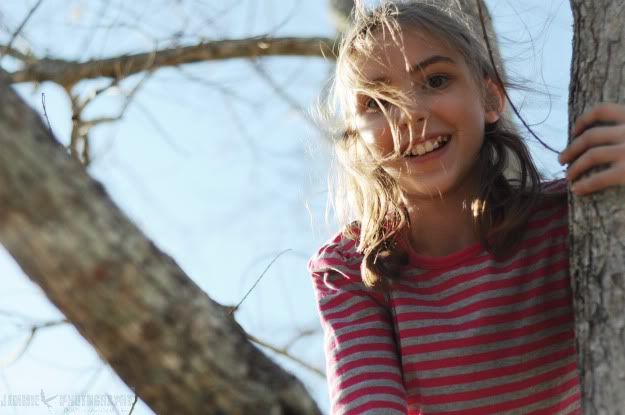 I just love all of those kids so so much.....we really had such a wonderful time together!! L & J, I just love your children, you are doing such a wonderful job, and I respect you both very much. :) It was a very sweet day. And here's some footage to watch! You know, really ... just ignore my singing along. I really am singing on key, but the camera just doesn't like my voice.
Whatever
. hahaha.
Much, much love to you all, continue to dwell upon Christ's perfect and never-failing love for you!!
~ Jean Marie ~