Still Life: Cookies -
I like simple. And I like fun. And I love mixing the two of those. :)
So this afternoon, I was baking 6 dozen molasses cookies, I had 40's music playing, I was swinging around the kitchen, and ... you know, testing the cookies to make sure they were good. ;)
And then I thought it'd be fun for you all to see exactly what I was doing....that is,
eating
. ;) So I shot a little video for you. :) (oh, and I know you can hear me chewing, but I promise, my camera picks up sound amazingly well, I was being very proper, and everything. ;) haha.)
The cookies were SO GOOD. Seriously, I got them baked for just the right amount of time....a little crisp on the edges, and chewy the rest of the way. Molasses cookies are my favorite cookies. EVER. Someone used to joke with me, because I said I'd put Molasses on just about anything. Daddy drips his biscuits in it, I'd drink it straight out of the jar. And yes, it's BlackStrap, but it's the best thing you've ever put in yo mouf. Trust me on it. ;) We've had a 5 gallon drum for years, and we don't know how we'll survaaaave (Southern accent) when we run out. We really don't. ;)
I was baking them for a retreat I'm going on with my Mama tomorrow, so hopefully they'll be much enjoyed by all!! Or, you know. I could very easily eat all 6 dozen by myself, and be the happiest little clam. ;)
Okay! So speaking of mixing SIMPLE and FUN -
Lauren's e-book on Portrait Photography, ok, the real title -
"A Beginner's Guide to Portrait Photography" by Lauren Hope
came out today!!!!!
Talk about
exciting
! I've been ecstatic about it since she first told me of it months ago. And I'm not even writing this out because I adore her and we are best friends....and because I'm in it (shrieks). ;) I've read it, I've looked at all her notes and tips, and y'all,
it is all of $6
. Six dollars. That is nothing....all of us girls who babysit can afford that!! It's such a blessing to so many people that she's put this together, and is offering it at such a low cost! :)
So look at her announcement here
, and leave her a congratulatory comment about it being done!!
and then head over
to the website
to read the foreword and hear about the book!!!
She says that if you aren't happy with it, she will return your money, but seriously, y'all. I will hit you over the head with a baseball bat (
ok, let's think of something more ladylike
), I will hit you over the head with a camera tripod with ribbons tied onto it (
laughs)
if you don't like this book.
It is easy to understand, clear, and is lots and lots and
lots
of information.
Well
worth six dollars! Or 20, in my opinion!! I am not being paid or endorsed for saying any of this, I really am just so proud of Lauren and so excited for her that she's finished this, and soooo excited for y'all to be able to buy it! She has worked so so hard on it, and spent so much time and energy to put this together for you all.
April 2011, Barberville...shooting off the side of a building in her Jane Austen hat. ;) Love her.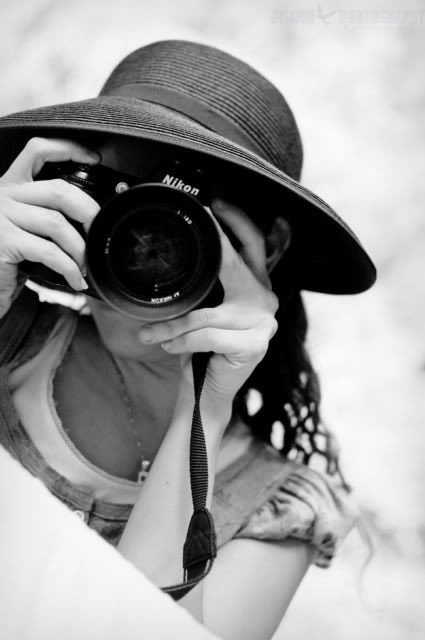 Congratulations, Lauren!!!! :) and thank you! From joyful beginners everywhere. ;)
With
much
love always, and prayers for you all, reading this,
knowing our Lord watches over you and loves you the best,
~ Jean Marie ~
P.S. Buttercup and Farm Boy (mentioned in the video) are her two best friends, both doxies. ;)
and I'm thinking I'll do a lot more "Still Life" posts, I just loved making this one!!