Strawberry Fest 2011 -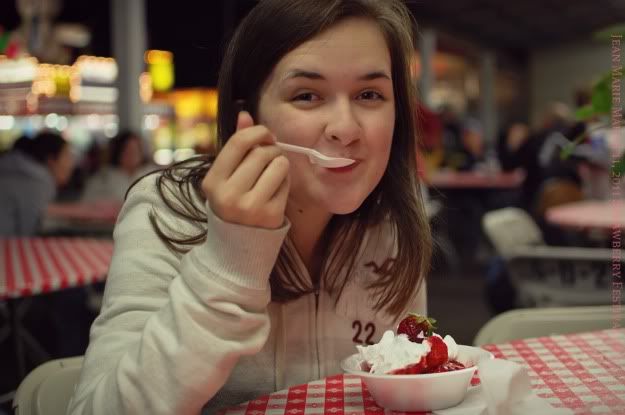 Strawberry Festival 2011. Need I say more?
The only way it possibly could have been better is if more friends could have come, or if a Josh Turner concert would have magically appeared for us to go crazay over.
Other than that? One of the best nights of spring so far with my best friends ....
oh, but did I say Spring? Spoke too soon, as the temps dropped and wind continued, we were shivering in the 50 degree weather and wind chill. ACK. Hahahaha.
I think I have the best. friends. ever.
Much love! and now....warm bed. :)
~ Jean Marie ~
P.S. I'm in love with fair bokeh. I climbed up to the middle of some bleachers and ... is that even the right word? It sounds so weird....I'm so tired I'm loopy. Oh well. If it's not the right word, write me and let me know. hahaha. anyways, and then I sat up there and focused out and just got bokeh pictures. mmmmhmm. wait until you seeeeee them!!! aaaah! :D ok. gnight!