Sunday Reflections(8) -
Sunday Reflections week 8!
Sundays are not as easy as I thought they would be.
Okay, let me rephrase that. Sundays are not as easy to blog on as I thought they would be. :)
After waking up from a 3 hour nap(which was nice), and feeling like I'd been hit with a baseball bat on the head while I slept(which was not so nice), I found myself unable to breathe normally, and feeling very unwell. Don't worry, it's pollen season (one of our many in FL!), and I'm just reacting allergically.
After some dinner and some painkillers, I still found myself unwilling to blog. And after sharing time with my parents and talking, and playing with Lucy Mae, I am still finding myself - unwilling to blog.
So
why
am I blogging? :) Good question. I'm not sure I've answered myself yet, but I think it will prove apparent after I've typed out my heart a little on this Sunday night.
I thought when I started this Sunday Reflections that when I didn't want to blog on a Sunday, it would be fine, and I wouldn't feel pressured (which has proven true). What I did NOT realize, was that I would not want to blog because I didn't want to be real with my own heart. I didn't want to blog because it was too painful, or too hurtful, or seem too simple, or seem too ugly, or seem .... you can fill in the blanks. Quite simply, I was unwilling to share of myself, when I knew that Satan could take that, and oh, golly .... have a field day on my sadness.
This doesn't mean that Sundays are the saddest days of the week for me. :) I am a very joyful little girl (little? what?), and have had a lovely week for the most part. However, Sundays are the days that are set aside for resting. And when I rest,
my mind thinks
. And when I think,
I remember
. And when I remember -
I hurt
. And when I hurt,
I hurt so so so much
.
So then I don't like blogging on Sundays. Because it makes the hurt very real.
and
I don't like it
.
Ah. There we go. It all ties together now. :)
Sundays I very often feel humbled, undeserving, unprepared, illqualified and empty.
Which is good for me. Because the more empty I can be, the more Christ is:
fulfilling, deserving of praise, strength-Giver, wealth of every good thing, and present in all of this life.
and Sundays are not about
me
. They are about
Him
. Mondays through Saturdays, and Sundays. It is all for the glory of the Most High, and to the praise of His glorious grace to us.
I realize that wasn't what you thought this Sunday Reflection would be, and I do want to share a few things with you, but I wanted that to come first.
Thank you for reading it
. I just was not desiring of people coming to read my blog thinking that this was coming from a heart that had it all, or that I am well put together, because,
I so am not
. I so am not much of anything, dear ones.
Only He is
.
Photo taken January 15th, 2012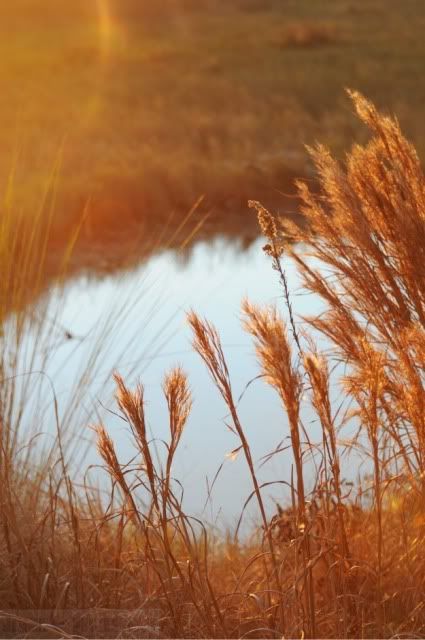 ~ Psalm 33: 18-22 ~
"Behold, the eye of the Lord is on those who fear Him, On those who hope in His mercy,
To deliver their soul from death, and to keep them alive in famine.
Our soul waits for the Lord; He is our help and our shield.
For our heart shall rejoice in Him, because we have trusted in His holy name.
Let Your mercy, O Lord, be upon us, just as we hope in You."
~~~~~~~~~~~~~~~~~~~~~~~~~~~~~~~~
"Come All Ye Pining" by Red Mountain Music 2010
Written by Anne Steele (Gadsby Hymnal #1039)
You can listen to it here, click over and listen
as you read the lyrics.
We sing it in our church, it is such a beautiful song! It has blessed many heart so deeply.
"Lord we adore thy boundless grace, the heights and depths unknown
of pardoned life and joy and peace in thy beloved Son
Chorus: C
ome all ye pining hungry poor the Savior's bounty taste
Behold a never failing store for every willing guest.
O wondrous gifts of love divine, dear source of every good,
Jesus in thee what glories shine, how rich thy flowing blood.
Come all ye pining hungry poor the Savior's bounty taste
Behold a never failing store for every willing guest.
Here shall your numerous wants receive, how free a full supply
He has unmeasured bliss to give and joys that never die!
Come all ye pining hungry poor the Savior's bounty taste
Behold a never failing store for every willing guest.
Behold a never failing store for every willing guest."
~~~~~~~~~~~~~~~~~~~~~~~~~~~~~~~~
"Oh Lord, come and be near to us. Oh, Abba .... we call. We cry and long for You.
Come and dwell, let us abide close by Your side. Let us press our hearts close to your chest, listen to Your heart of love beating for us in all things of this life. Let us view all these trials, all this suffering, all this grief, all these joys, all this work, all of this life in the light of Eternity. Return to us the joy of our salvation, and return to our hearts the glorious joy of knowing You love us.
Remind us that You are the store of every good that we desire here on earth, and that only You, only Jesus, can satisfy. Remind us on the days that we want to give up, that it will be worth it all when we see Your face. That it is worth it all because You have loved and given us all. That these present sufferings will pale in the sweetness of being with You one day, and our present joy in being Your children, and knowing You.
Let us come to You every day to taste the bounty from Your hands.
Let us be thankful for every morsel that You give.
Let us not forget Your deep grace, and our desperate need.
Let us live in the joy of full redemption.
Let us remember that YOU are more than any healing we could have on this earth.
Let us rejoice for those who have gone on before, to dwell with you.
Let us unburden our hearts in brokenness, that You may make them beautiful.
Take our ashes, Father, and make them beautiful. Take our hearts, and please renew them.
Let us bow at Your feet in worship, bending down low, reaching out to be close to the Savior. Our hearts long for healing, for fullness, for wholeness, for mending, for more than this life, for YOU.
Bring our hearts under Your full reign, show us and lead us in love to others. Keep us in all humility, and banish every fear that battles in our souls, let us comfort one another, and love as You do.
Pour out Your peace to Your children, and let us rest in You. In all this we ask in Jesus' name.
Amen."
"Let Your mercy, O Lord, be upon us, just as we hope in You."
With love and many prayers for many of you, dear friends,
~ Jean Marie ~