Georgia's Baby Shower -
On August 11th, many of us had a sweet reprieve from sorrows by going to a baby shower for dear baby Georgia Rose Brower. We kept saying to many grieving families "Wow, we
really
need to see each other for a joyful event. We need to have a
party
. We need to see each other for a better reason!!", and Georgia's shower was very much that. There were emotion-filled hugs as I saw people I haven't seen for a long while, and some hard explanations of my summer, but overall -
joy pervaded our time.
Joy
because Georgia Rose is coming, and celebrating a new life is
always
a precious thing. We are just so excited for Ben and Emily that we can barely stand it. I say
"we"
because that's everyone's sentiments that know them! Here are the few pictures I took. I mostly just enjoyed being there with everyone, and not snapping pictures of everything, but Lauren took some amazing ones, and they will probably be up on her blog soon. :) Enjoy!
Decorations we helped hang up
(I mostly hyperventilated about it being in the right spot, so Becs helped me decide where to put them). They were adorable Winnie the Pooh decorations. :)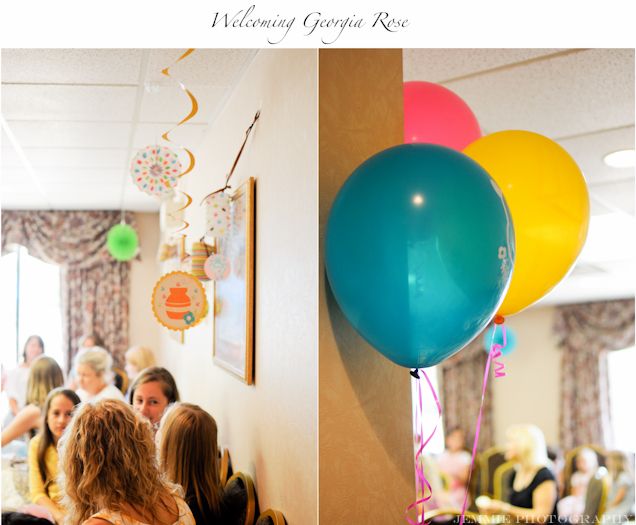 Pooh Bear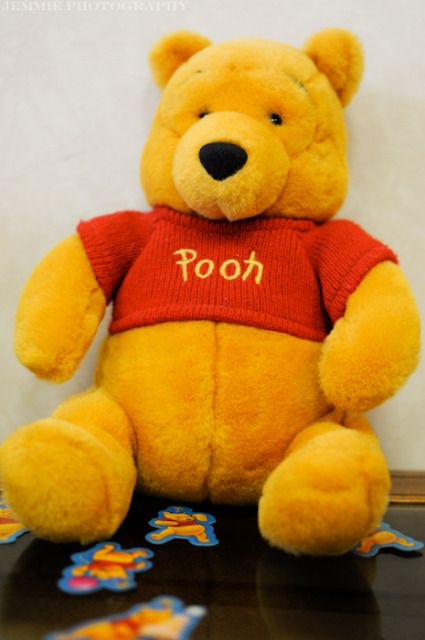 Emily looked like she had a wonderful time opening gifts,
and holy cow
. Baby clothes are
so
adorable!!!! Jamie sat right next to her and faithfully wrote down every gift for Emily. She was incredibly dutiful and wonderful.
haha
. Jamie is a hysterical and sweet friend of Emily's, they've been friends since they were about 2, apparently. :)
This gift bag was from the Fosters, with an adorable green dress and sweater at the bottom.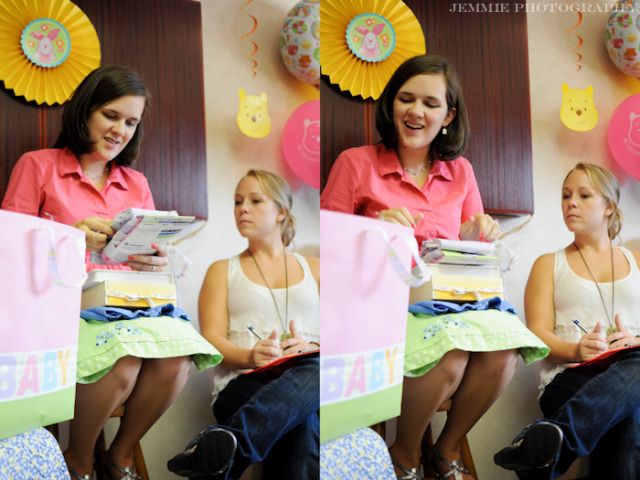 Winnie the Pooh baby balloons.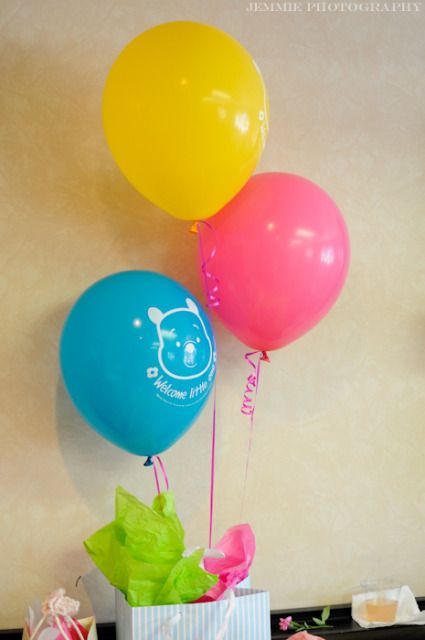 Jenna's little sister - Jessa. She was talking to Momma Case about something. :)
Dearest Bethany sitting next to me. :) She will be an Aunt to Georgia! :)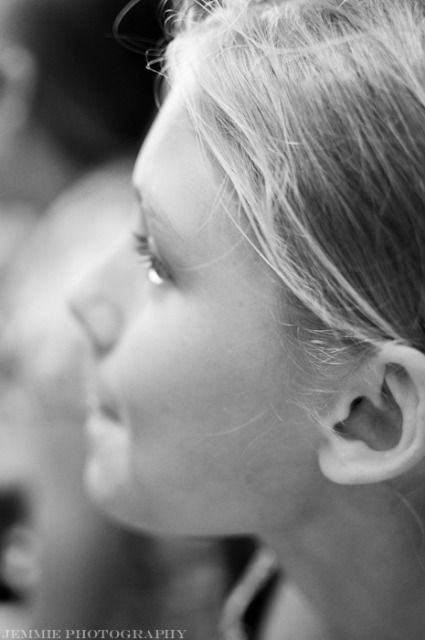 Dearest baby David was passed around to many loving arms. :) He is so sweet, I love him.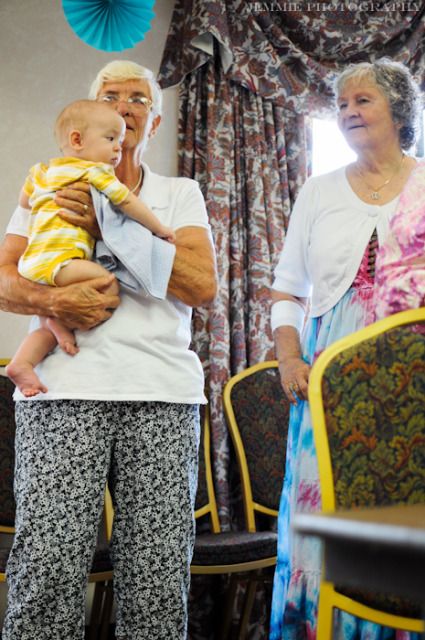 Opening many gifts. :)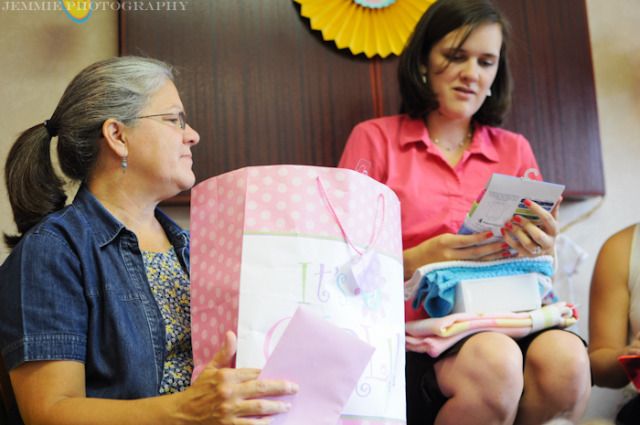 The balloons were addicting to take pictures of. haha.
Brittany and Mrs. Brower - enjoying it all. :)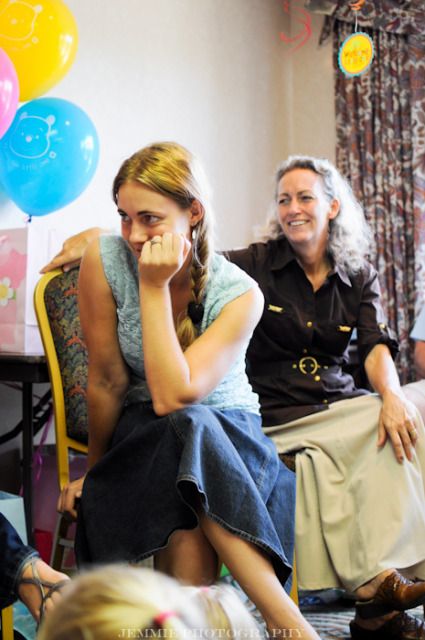 Jamie and Britt.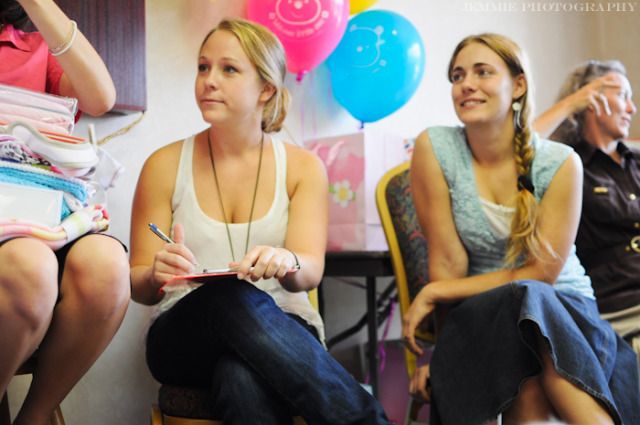 Haha. Daniel was one of the only little guys there....but he didn't seem to mind. :)
Tricia holding her beautiful son, David, and Bethany talking to her.
Sweetness. Mother and daughter.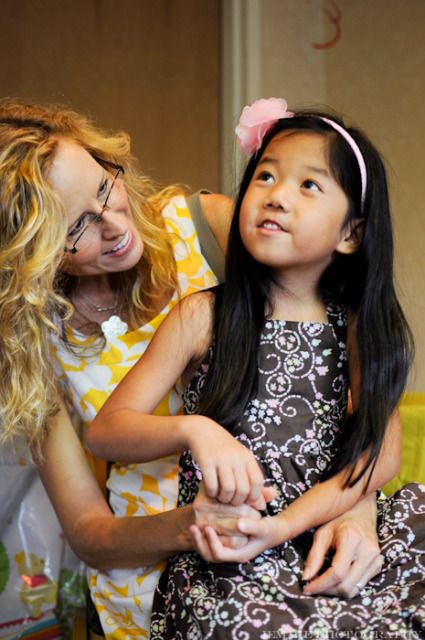 Provvy with a mouthful of tapioca pudding. :)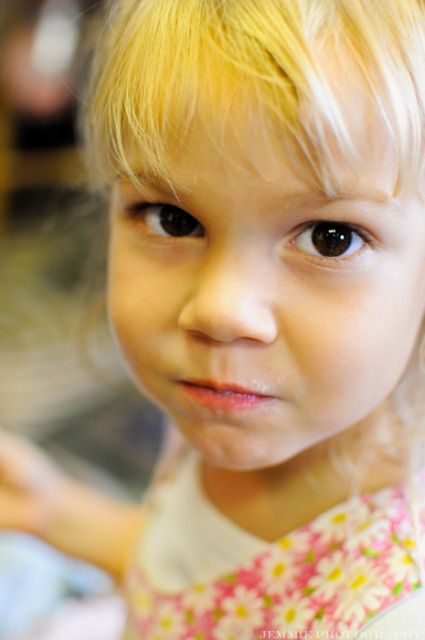 Beri eating a tea sandwich made by the Hope ladies. :) Looking serious for a rare moment.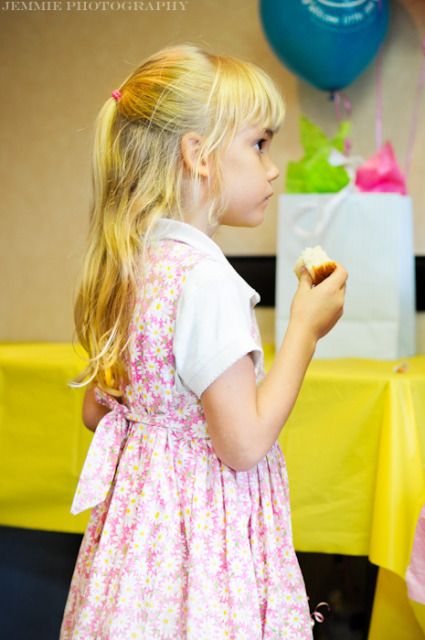 Beautiful Momma of the Momma-to-be-Emily. :)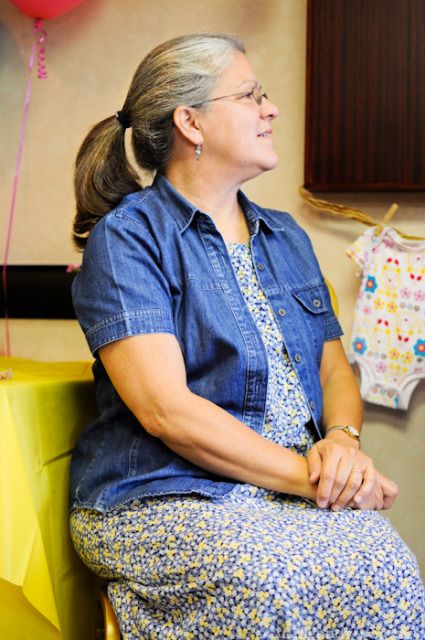 Em sharing a laugh with Jamie.
All joy ... despite being sick!!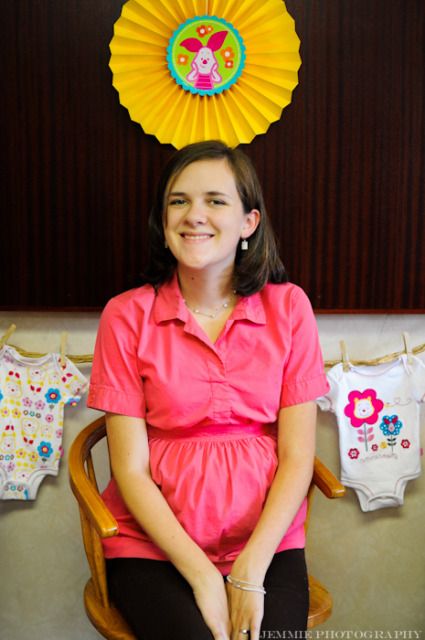 34weeks. I love her bracelet in this one. :)
Cradling Georgia.
Springy-neat-things.
The amazing cake made by a dear friend of Emily's! And they matched. :)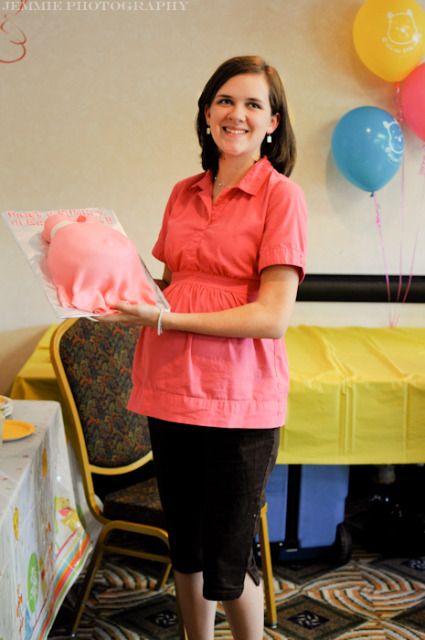 So ladylike......smiles.....TRAIN MOUSE! hahahhaa. Love her.
Beautiful.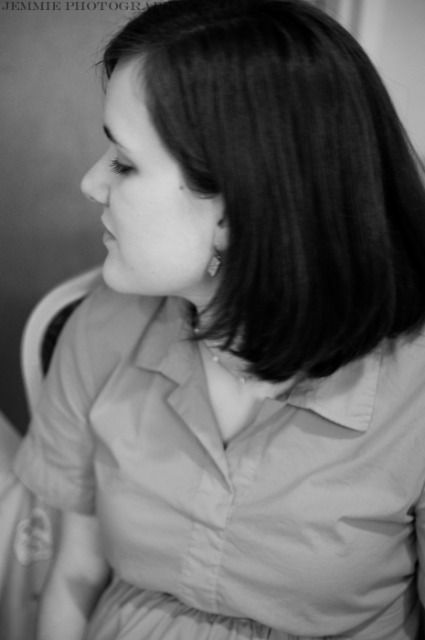 Laughter and fellowship ....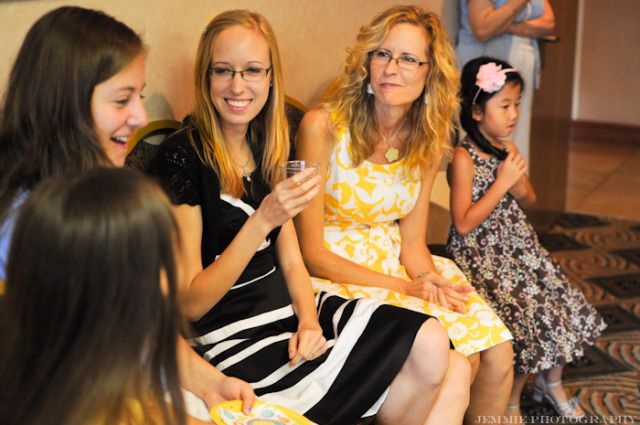 Talking about baby...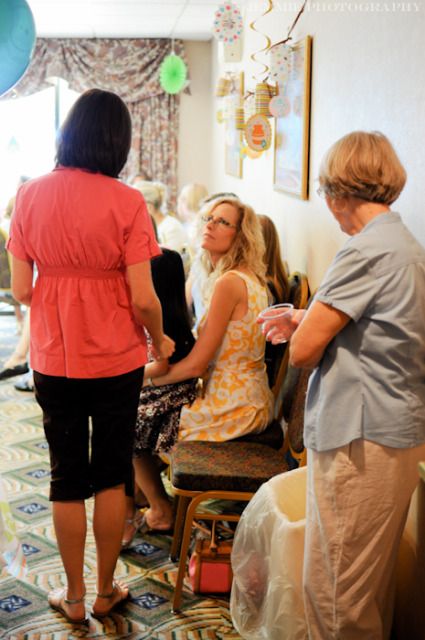 and Emily's reaction to the gift I'd been saving for months ... it was worth not telling her. haha. It is a Janie & Jack swimsuit with a swim cap that Georgia can wear next year. :) I ADORED IT, and I told her she was going to "happy die" when she saw it. haha. I'm glad she loved it too. :)
I love you so much, Emily, Ben and Georgia Rose!! Thank you so much for inviting us to celebrate the sweet gift of her with you all at the shower. It was a very sweet time, and we can't wait to meet her!!
May the Lord bless many with the joy and coming of Georgia Rose.
Love always,
~ Jean Marie ~