A little Autumn -
A little Autumn .... it hasn't been overly cold or wonderfully fall-ish here, but we are thankful for the little things. The little reminders that things change into beauty under God's loving hand. There is so much joy and yet so much pain and loss in Autumn for my family, and for dear friends .... having Thanksgiving coming without the promise of dear ones by our side, as they await in Heaven the wonderful spread of the Wedding Feast with the Lamb.
Yet we rejoice.
Because God will bring about all things in His time, and it will be so so beautiful!! Out of these present sufferings will come glory, and God will make beautiful what was our ashes!
I read this today in "The Loveliness of Christ" by Samuel Rutherford ... and loved it so.
"All the saints have their own measure of winter before their eternal summer. O! for the long day, and the high sun, and the fair garden, and the King's great city up above these visible heavens!"
How precious the promise of the covenant between God and His children!
How sweet the day when He returns to take us, or when He calls us Home! Until then .... how sweet the times when we see so clearly the beauty of His love in our lives through others and through His world .....
Our Chinese Tallow trees are deciduous, and so our whole driveway gets covered in fall leaves! It's so wonderful, because so many people in FL don't get to enjoy that. :)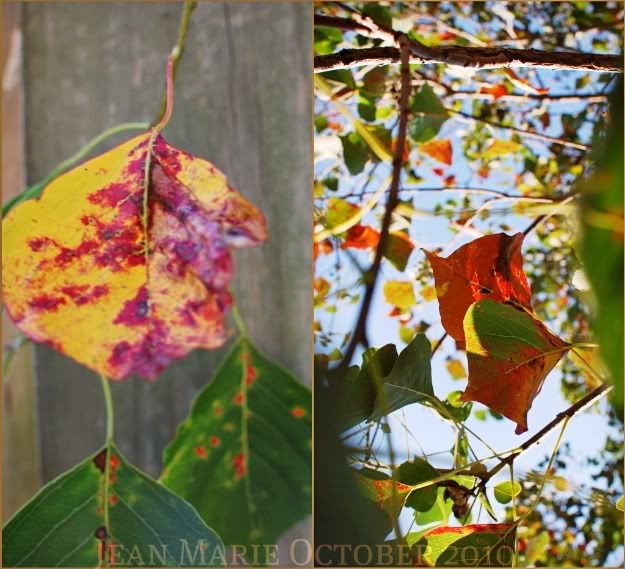 This week, I baked pumpkin pie and pumpkin bread with a dear friend and I thought I'd share a few glimpses of our Autumn - making time. :)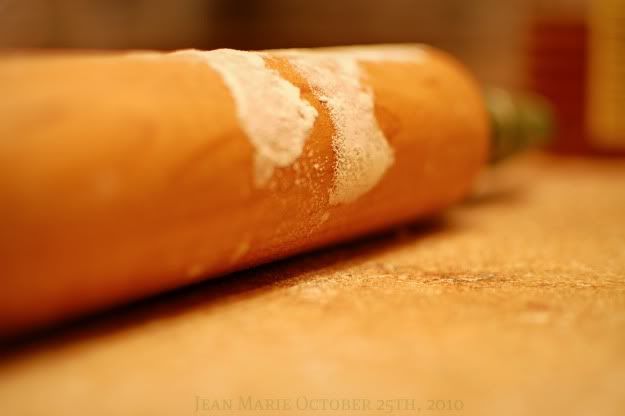 The first pumpkin pie of the season! :) It was as good as it looks!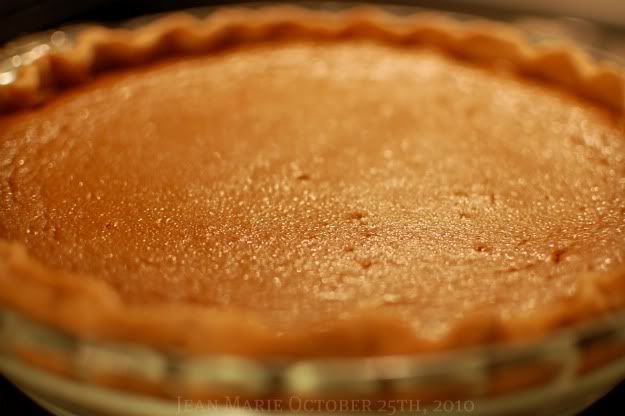 L. had these beautiful deep red carnations that had almost black in them, they were so dark, and in the light, they just looked like velvet ... they were amazing!!
In joys and in sorrows, our God is in control, and He never changes!
How beautiful to know we are forever His children and are redeemed wholly and fully!
Today I have banana bread just pulled from the oven, a clean kitchen, a car to wash in the nice day outside, and a barn dance tonight with dear friends!! :) Wherever ya'll are ....
Enjoy your AUTUMN!!!
With love and hugs,
~ Jean Marie ~
"If I come to heaven any way, howbeit like a tired traveller upon my Guide's shoulder, it is good enough for those who have no legs of their own for such a journey. I never thought there had been need of so much wrestling to win to the top of that steep mountain as now I find."
~ Samuel Rutherford ~