I would have despaired -
and the Jesus I love and adore is still worthy:
of all praise, of all honor, of all love, of all glory, of all trust and of all obedience.
He is still Savior, Redeemer, Father, Healer, King, Lord and Creator.
He is still faithful, merciful, unchanging, loving, giver of grace, gentle, perfect, and beautiful.
He doth not punish us, and has already forgiven all, has already paid for all ....
It has been a year .... and even through the darkest valleys I have known ....
He is God and He is holy.
"He will never leave us nor forsake us." (Hebrews 13:5)
"It is Well with my Soul" by Horatio G. Spafford, 1873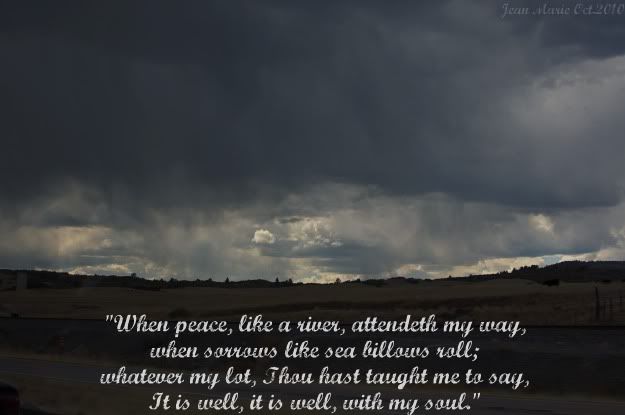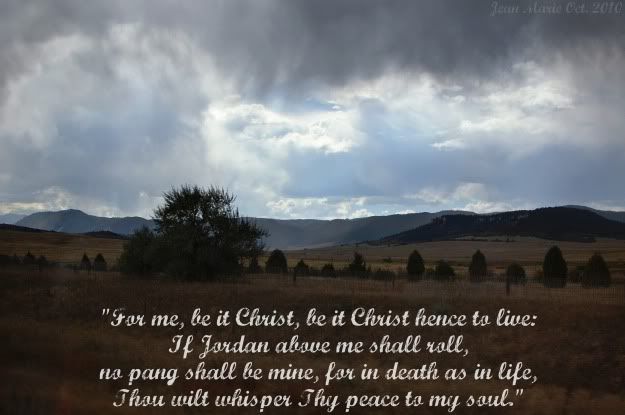 "I would have despaired unless I had believed
that I would see the goodness of the Lord in the land of the living.
Be strong, and let your heart take courage, yes, wait for the Lord."
~ Psalm 27:13-14 ~
(Psalm 147:3)
We wait, O Lord ... haste the day ... when we see the goodness of You, Lord,
in the land of the living ... we would have despaired, had we not our hope in Thee ...
You have borne our griefs, You have carried our sorrows, Your love wilt never let us go ...
and one day all these present sufferings will fade in the glory of Thee ....
"Lord, precious Lord that I love and adore .... we wait Thy coming day."
~ Jean Marie ~
D. & J. families - if I could possibly love you more than I did last year ... I do.