Emmy Rae Day -
A letter from me, Jean Marie, to you: Emily Rachael.
"Dear Sweet Emmy Rae ...
Today is your 20th birthday ... although I don't get to see you today, I'm thankful that I am able to spend today knowing you are my friend ... and one of the best ones, at that. I am thankful that you love our friendship together and that we both are working hard at it, as hard as can be ... it's not always easy, it's not always sweet ... but it is always tempered by God's precious grace. As we keep God at the center of our friendship, He continues to grow us both and fire us ever towards the jewels of Him we are becoming, out of the coal and ashes of ourselves.
I am so so thankful for you.
I remember when Anna and I started bringing you into our activities and things we did together, and you stopped being "little sister" and more of "good friend", which changed into "best friend" as the months and years went on. :) The same thing happened with Olivia, and even though I have separate best friend relationships with the 3 of you, I'm so very thankful that God has allowed us to have so much fun as a group. We really have a wonderful time as the 4 of us!! :)
Or as the 17 of us. Or as the 25 of us. Or as .... the entire gang of who-all that gathers. :) Which I think is wonderful, and so rare at our age ... that we all get along and have a great time, whatever we do. :) I just love love love our gang.
I also love Jean Marie and Emily together.
There's been some very special moments ... and I pray for many many more together.
We laugh and grieve together, we sit and sing together, we just BE together.
We make impromptu moments the best. They pop out of nowhere and make me laugh hysterically much much later when I realize how the rest of the gang follows some of your crazy-hysterical moves. I love your exuberance!! (btw, this is one of my favorite pictures of all time, of the 3 of you, pretty much anywhere. Sound of Music, meet Strawberry Festival Day of Epicness.)
I love your sunglasses and I love our bros. and I love our chocolate bacon. I love that whenever we talk about Isaac and Lydiana getting married we get SO STINKIN' GIDDY that we almost get tears in our eyes, because it is so AMAZING, and God is so wonderful to bring them together to get married! AUGH!!! they.are.so.cute.AAAH!
(ok. got distracted. sorry)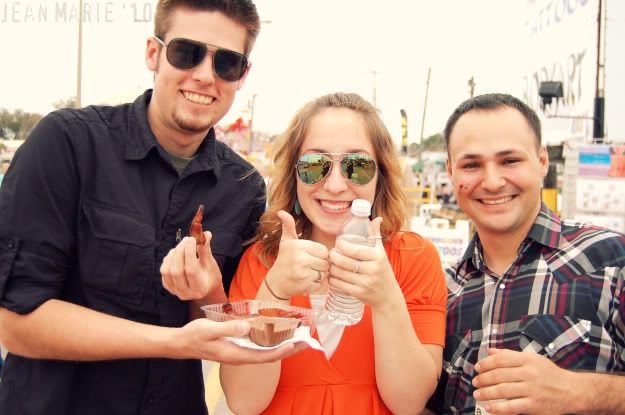 Emily, you are special. I just wanted to remind you. :)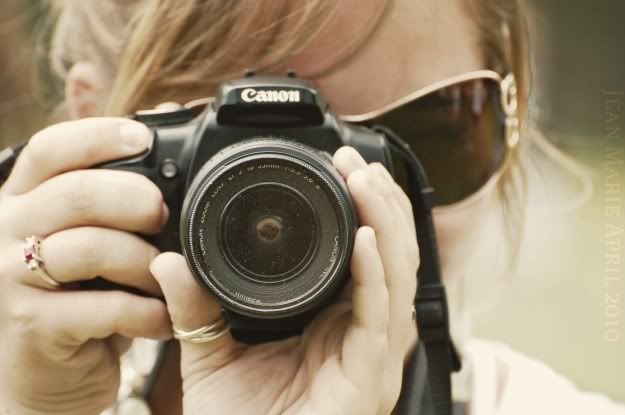 Emily ... you move my heart. Sometimes when I hear you sing, its all I can do to not start crying ... or I'll just give up and cry. :) You will know why, and put your arms around me, and hold me until I get it back together. Thank you for being a comforting friend.
I love listening to you sing with your sisters, some of the best Kitchen Duty has been had in your house, singing song after song, the harmonies swelling, rising, falling, fading off ... and bursting forth moments later in worship. I love that. I love being a part of it.
I love watching your family perform and the interaction that goes on. :)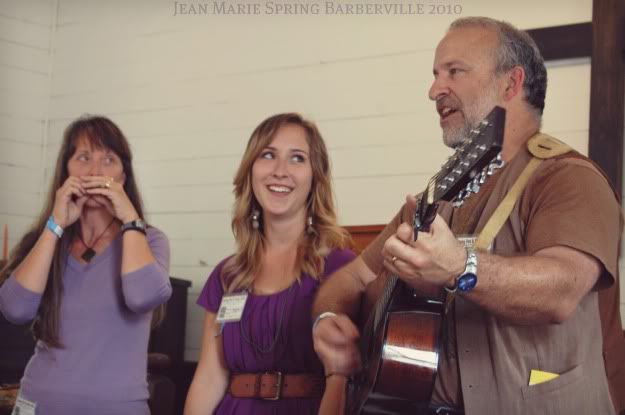 I can't help smiling when you do. You lift people's hearts when you flash brilliance in their direction. *blinding flash* I've been hit by the Emily!!! YAH!! (hahaha, sorry.)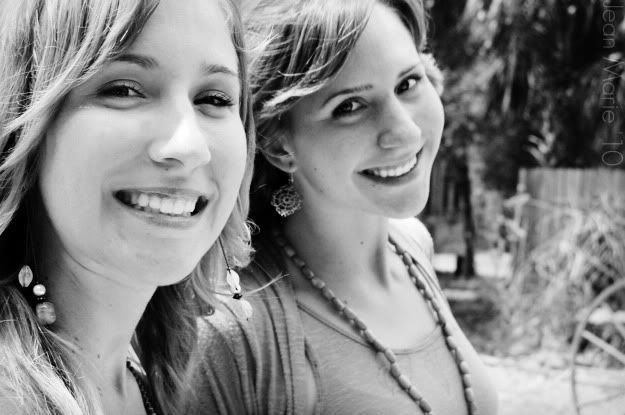 I love watching you with the people you love best, your parents, your sisters, your friends .... seeing them shine in knowing how you love them, and how you serve them in differing ways.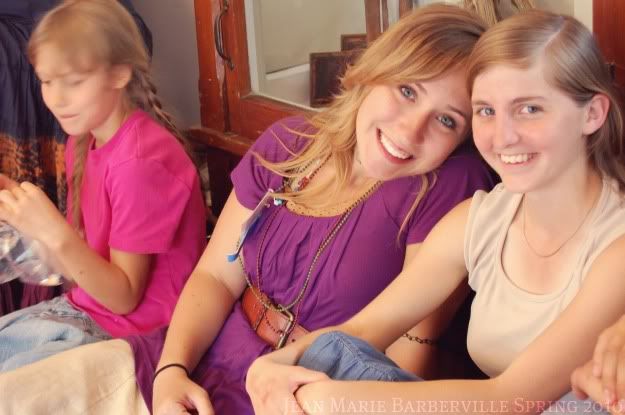 I love that I get home and have 30 pictures on my camera that I didn't take, because you confiscated it and took hilarious pictures that I get to have without even being in the moment!! :D I love how stinkin' adorable you and EmilyCase can look. hahahaha! Gracious!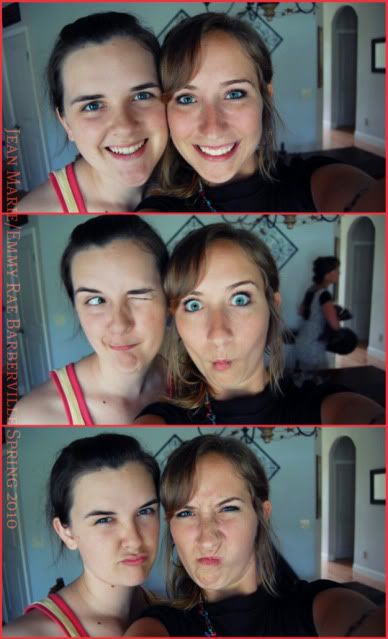 You are lovely, my friend. Again with the reminders. ;)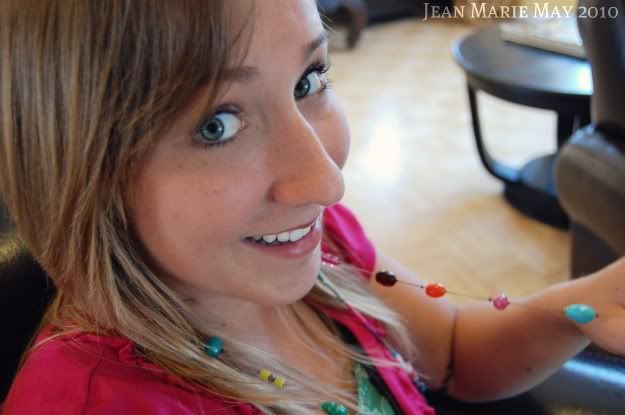 Emily, we haven't always understood each other. There have been times of intense pain between us, and we've both been at losses at how to fix it. God fixed it. I praise Him. It would hurt so much to lose you as my friend ... how faithful is our Father, and how good He is to us!
We haven't understood life. and why. We have talked and talked and gone around in circles and still sat in broken tears, coming back to the only thing we understand is that God is loving and good, that His will is perfect and holy, and we just won't ever understand.
We have had great losses, and we have grieved deeply. We have grown up through watching our families endure deep pain and hard times, we have questioned God and we have trusted God. We have sometimes given more than we have received back, and felt frustrated and confused.
God has been our fortress. He has sustained, held and led us. He is holy.
Today I realized that I spent time with you on your birthday last year, but it wasn't to party .... I'm not sure if you remember that car ride back from your church to your house. I do. It is all I remember from that day. I can remember your hand reaching back from the front seat to rest on my knee, and you keeping it there. I can see you looking over at Anna driving my car, exchanging that knowing and helpless look of grief, I can hear you whispering comfort to me the slow ride home. I can remember asking you to replay the song on my Chris Rice CD.
I didn't ever remember it being your birthday. And you spent that night comforting a friend. If I never thanked you, I'm thanking you now. It meant the world at that moment.
Thank you, Emily. Thank you so much.
I look forward to many many more joyous years of being best friends with you ... I pray God's immense blessings upon you and your family, the "garment of praise" upon your days, precious memories with those you love, and the fulfillment of Christ in every day, knowing His unchangeable love towards you as His child.
In summary, Emily darling ... I love you. Happy 20th birthday. :)
~ Jean Marie ~