Happy Birthday, Shannon! -
Today is my dear friend Shannon's birthday!!
Happy 18th Birthday, Shannon!! :D :D
(I started writing this as a huge thunderstorm moved in, but then we lost power for 9 hours, so now I'm finally getting it finished and written up. haha.)
So
Shannon
. In 7 words, I can describe her:
Small. Fierce. Sweet. Lively. Endearing. Encouraging. Lovely.
Small -
She is
tiny
, y'all. She stands around 5' tall (correct me if I'm wrong!), and yet there is
so much life
packed into her. I've heard her say multiple times that she hopes gators and sharks don't like small Irish girls, because she is one. This speaks to her
fierceness
, considering we are usually treading dark waters while going between kayaks or salty waters in a wave. Yikes!
Fierce
- She is
amazing
at volleyball. I can't even tell you. She serves the ball almost 100% perfectly every time. She hits it and it goes THWACK and wherever she wants. If you have Shannon on your team, there is a good chance you will be winning. She is one of the best players we have. She goes for the ball if it is anywhere near her, and gives it her all. She makes us all look like
weenies
.And kayaking - she is so good at that, and frisbee, she is so good at that too. Need I go on? Kayaking - she reminds me
"Jean, you are okay. You really are okay."
, when I'm hyperventilating about the thing that just touched my foot while I'm treading water. She can spot and stop panic quickly. ;) She is fearless, and goes for it, and it isn't hard to be caught up in that fearlessness with her. :) She is competitive and hard to win against, or stay mad at, if you are playing, say....Catan. haha.
February '13 Catan Night at the Hopes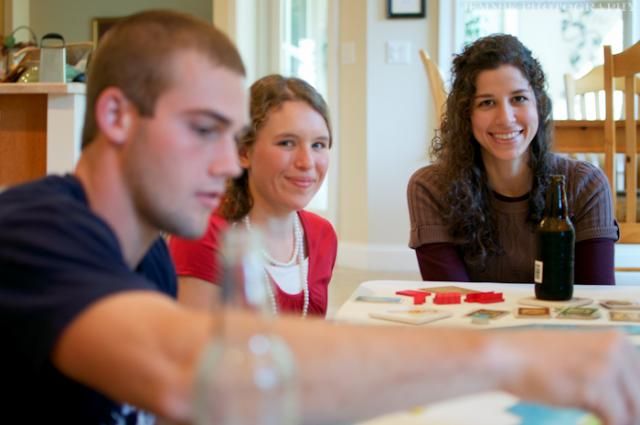 Sweet
- It is
ridiculous
. She makes the rest of us look bad. I'm not even kidding. She is just that NICE. I mean, I'm usually nice....but she is just unbelievably caring, thoughtful, special, kind .... sweet. I've never heard her speak badly of anyone. Ever. Ask anyone, and they will immediately proclaim how sweet Shannon is....how much they feel so important and loved...so listened to and special. She pours out grace and love like she's got unlimited lifetime supplies of it.
And I'm not exaggerating. I find myself constantly wanting to be more like that. More sweet. More of a listener. More gracious. More nice. I think there are few people that impact you to desire better of yourself, and Shannon is one of those people to me. Forget age - she is amazing at 18!!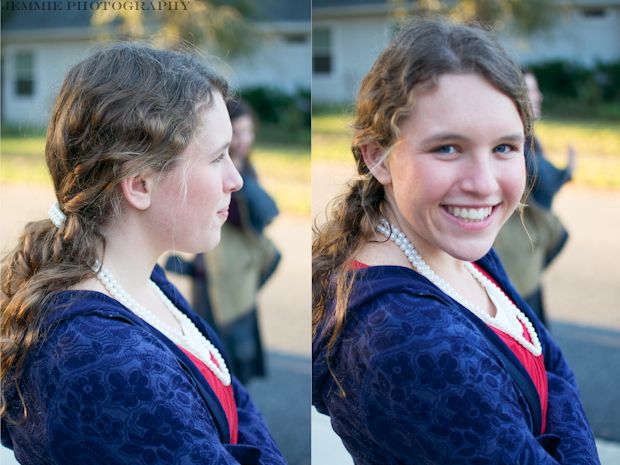 Lively -
Shannon is lively. She has that Irish mischief somewhere in her heart that pops out when you very least expect it. I've choked on food, fallen into the sand, fallen off chairs, run into things .... from laughing so hard. Jokes and teasing come easy with her, and it keeps us all laughing!!
Smiles come very easily, and her whole face radiates joy instantly, and then you wonder how on earth so much joy and cuteness and adorable and beautiful can be stuffed into one tiny girl. ;) For proof of this, look at
her senior photoshoot that Lauren did of her
. Wow. Sheesh. Stunning.
She doesn't take life for granted, and really appreciates the little things. I'm a little-thing-lover, so reading
her blog
and hearing about life from her point of view has often blessed me. I've seen
so
much maturity in her in the past year, especially. It has knocked my boots off.
(hypothetically speaking)
Volleyball Night March 2013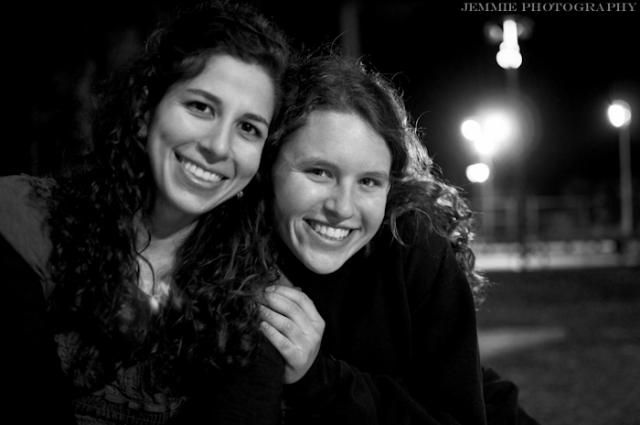 Endearing - It is something to be said that I've never been excited to part company with Shannon. I love to be with her, around her. It is always fun to be around people who bring joy, and enjoy life, and Shannon is like that. She is endearing. She is charming and laid back and gentle. It is no wonder she is a favorite among the little children whenever there is a park day. She is our favorite too. ;) It is easy to love being friends with Shannon. She makes it easy to love her.
Encouraging
- This is one of the top things I love about Shannon. I can't tell you how many e-mails I've gotten from Shannon, just encouraging me in something we had talked about, or her many sweet comments she has left on my blog over the years. I know she prays when she says she will, and I know that her heart is true when she writes me and tells me she loves me. She constantly helps me learn how to play volleyball better (believe me, it takes lots of patience, haha), and is quick to help out in any way. She is so encouraging to younger friends, to older friends, to pretty much anyone. I always come away blessed from conversations with Shannon. Blessed, encouraged, uplifted. Thank you, Shannon!
Barberville Spring Frolic April 2013
(yeah, ignore my face, please)
Lovely - S
o I mentioned she is cute and adorable, right? I really have no idea if she likes being called that, but if there is any doubt between the curly hair, the blue eyes or ready smiles, let me set the record straight. She is such a lovely, pretty girl. I'll tell you what makes it all even better though -
the Lord shines in her.
Shannon is so full of light.
She desires the Lord's will for her life, and it shows. She desires the best for everyone, sees the best in everyone, loves giving her all for everyone. That is a Christ-like heart. She opens herself to life, and pours herself back into it, with such compassion and grace. She is ready to love, and to be loved in any way in return. We've attended funerals together. She is open to hugs and to tears.
It is not that she has not known sorrow. It is that she has known much light.
It is not that she never gets impatient with others or herself. It is that she understands grace.
It is not that she never feels lonely or worried or sad. It is that she knows she is beloved and redeemed.
It is that she knows, and loves with a deep love and reverence - her Lord and Savior, Jesus.
Because Jesus has chosen us to be His own, He has chosen us for light. Shannon shines
gloriously.
(Emily Elizabeth's photo) Shannon, me, Rach, and Rebecca.
Shannon, in case you read this and think I'm bragging on you, I'm not. Truly. I wrote straight from the heart, like I always do. If I do brag on you, know that you deserve it. ;) I've been so blessed. We all have. Thank you for pouring yourself into our daily lives and for loving us all so well.
May you always shine so gloriously, and live so beautifully. He is glorified in you, His beloved.
Rest in that, live in that, rejoice in that! May you have a wonderful 18th year, and birthday!
I love you so much!!!
I looked up "shine" in my Bible online resource, and found this. What a perfect ending to this letter to you. :) May this be an encouragement to you, whenever you think of it -
"But the path of the just is like the shining sun, that shines ever brighter unto the perfect day."
~ Proverbs 4:18
With much love,
~ Jean Marie ~