You now have sorrow -
I found a quote this week and cried.
I cried because I felt that this one person gave me all the freedom I needed, freedom I had been denying myself....to write this. Of course, I found it on a blog, and of course, it is the most honest it could be.
"There is nothing to writing. All you do is sit down at a typewriter and bleed."
~ Ernest Hemingway ~
(Photos taken December 2012, on a very foggy winter morning)
You can understand how someone who loves words, reading, writing and words that combine beautifully would cry over that. And it's completely true. If I let myself, this blog would be nothing but writing my heart out to its fullest, full of stories and dreams and heartaches and joys.
And some of it is. But most of it is not. Why is that? Because I hold myself back.
I tell myself it is not important enough for others to read. I tell myself it is not interesting enough.
I tell myself I'm not important enough to write it. I tell myself I'm not qualified.
I tell myself I'm the only one. I tell myself not to step on toes or bump someone else's pain.
So I push it all in, and shove it all down. You'd never read it on my face. You probably would not hear it in my voice. You might catch a wistful look as a moment passes by that I would have loved to share.

And I have told myself to just "not go there". You know that place. The ungrateful, hurting, rocky place.
Most of you are probably wondering where on earth this whole thing is going. I can sum it up in a very few little words - I am my own worst enemy. I've been trying to hold in sorrow for weeks now, and in the past few days, it has hit the high mark. I don't understand. I'm disappointed. I'm broken. I'm unthankful. I'm wounded. I'm weary. I'm hurt. I want to run. I don't want to be here. I'm sad. I'm angry.
And right now - I want to write. I want to bleed out, because I'm so weary of bleeding out inside.
So loves - if you have some time, settle in on the couch, and lean in close to see my honest eyes, and know I'm pouring my heart out, and realize this is a sensitive time. Be patient with me. Mahalo from my heart.
I never thought it would be this hard to trust God.
Oh, how easy it is to trust Him when He's been so clearly good!! But how hard it is other times:
When the doctors don't have answers.
When slavery and abortion continue and you wonder why.
When the nightmares aren't the dreams, but are the waking up.
When the Valley of the Shadow is all you seem to be walking through.
When the cancer comes back.
When there is nothing the doctors can do.
When God says "No.".
When babies are sick, and when Mamas die of AIDS.
When God says "Wait.".
When life falls apart and your loved one goes to Heaven.
When you are grieving and no one seeks you out to understand.
When pain hits you so hard you can't breathe, can't think, go to sleep, do anything but be numb.
When friends all around you are losing their loved ones.
When surgeries, chemo, radiation, medication trials and transplants aren't enough.
When hymns become hard to sing through the tears and memories.
When dreams you've always had will never be.
When you didn't think you asked too much, and He still took away.
When prayers seem to go to the bin for people with not enough faith.
When everything you dreamed for your child stops when they leave here for another Home.
When all your friends are pregnant, and your babies have left your womb for Heaven.
When God doesn't seem near. When God doesn't seem loving. When God is quiet.
When you feel like loss and the loss of your dreams is all your fault.
When you won't be able to dance with your Daddy on your wedding day.
When you miss your Mama every single day and wish she was here.
When memories so traumatic surface and you wonder how your heart still keeps beating.
When __________ you fill in the blank.
I never ever thought it would be this hard. I never ever dreamed God would take away like He has.
I never dreamed the unimaginable would become reality. And never that it would be our reality.
Ask, and you shall receive, right? Did all my prayers go into the "not enough faith" box? :) It sure feels like that, doesn't it? I have a startling discovery to share with you that you already know. Ready?
We are not Home yet.
And not even are we not Home yet, but we have fallen into the thinking that because Jesus loves us, He won't give us afflictions or trials or that we won't have suffering, or that God won't take our loved ones away.
Where on earth does it say that in the Bible? Go try to find it. I'll sit here and wait for a couple hours. But that's it. Because I know it's not there. I'll tell you what it does say. It says this:
"Most assuredly, I say to you that you will weep and lament, but the world will rejoice;
and you will be sorrowful, but your sorrow will be turned into joy.
A woman, when she is in labor, has sorrow because her hour has come;
but as soon as she has given birth to the child, she no longer remembers the anguish,
or joy that a human being has been born into the world.
Therefore you now have sorrow; but I will see you again and your heart will rejoice,
and your joy no one will take from you.
And in that day you will ask Me nothing."
~ John 16: 20-23a ~
We will ask Him nothing, loves. NOTHING. For now we will have sorrow, but one day - we will not.
He may be silent for a little while, but He will not always be. He may say "No" for now, but one day we will SEE His face, and will only wonder how we could judge an answer so loving as that "No.".
It has often been my prayer that even if God were to take my entire family away, plus my dog, leave me out on an island by myself, with no explanation or reason - that the Holy Spirit would move in me to say "Thy will o Lord, not my own.". I'm not sure why I couldn't back that up slightly, and try that in a little less terrible circumstances. ;)
Sinful Pride thinks we could do better.
Humility knows we never could have hung on the cross and paid for our sins.
Humility knows we have been given more than we ever could deserve.
Humility knows He loves us better than we could ever love Him back, and more than we could dream.
Humility knows enough to say "I trust and believe in the Lord Most High." and "You are Enough.".
More than life. More than health. More than family. More than friends. More than dreams.
He has been, He is, and He will always be - Enough.
"Therefore we do not lose heart.
Even though our outward man is perishing, yet the inward man is being renewed day by day.
For our light affliction, which is but for a moment, is working for us a far more exceeding and eternal weight of glory, while we do not look at the things which are seen, but at the things which are not seen.
For the things which are seen are temporary, but the things which are not seen are eternal."
~ 2 Corinthians 4: 16 - 18 ~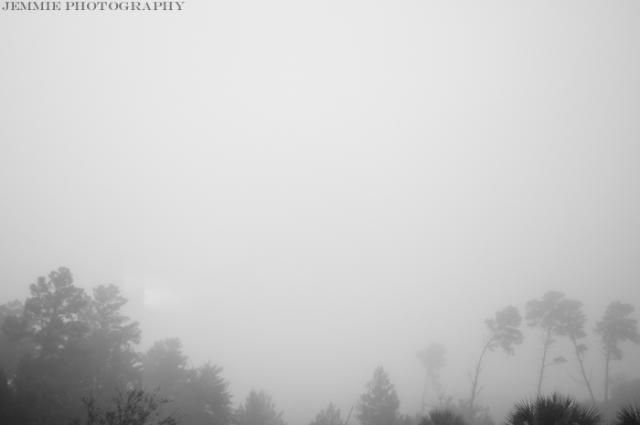 I love this quote from J.C. Ryle on Heaven -
"The last night of weeping will soon be spent, the last wave of trouble will have rolled over us,
and then we shall have a peace that passeth all understanding;
we shall be at Home forever with the Lord." ~ J.C. Ryle ~
We are not home yet, but we shall soon be. Take ahold of the Eternal Hope in Christ, and hold on. Give to the Lord all that you love, and all your dreams and leave them there in His capable hands. You will find no sweeter surrender than giving it all up, and letting it go. I know, because I do it. Often. :)
Weep and mourn and grieve, and allow yourself the time to be angry, to cry, to be raw before God.
The Lord loves every part of your broken, hurting self, and longs for you to come close in your pain.
He is not surprised by any turn of events, or anything that you would say, for He knows it already.
Grief is real. The Lord has known your grief, has borne it, and only He can comfort you fully.
"O weary soul with waiting spent, cease not to hope nor cries relent.
Weep on for years; in Christ there are no wasted tears." ~ John Piper


We can rest in Christ, because all He has promised will always be true and will come true. We can believe He is good, because we know underneath all the broken dreams - He is. We can trust that He loves us, because He says He does and leads us in mercy.

We can be ungrateful only so long

before our eyes stop somewhere at the bottom of the cross He died on to redeem us from destruction and bring us to Life. Mine always stop at the rocks that must have been lying in the dirt, the uprooted dirt the cross was thrust in. The Holy Lamb for the broken beloved. My ungratefulness stops there in the flood of tears of thankfulness and gratitude and repentance.

"Lest I forget Thy love for me...lead me to Calvary."
Know that I'm writing this all for myself first, and for you all second. :) And know that you can always write me at my e-mail address on the side, and I would be privileged to pray for you. And know that when life does fall apart, God is still there to hold you and cradle you close to His heart of love.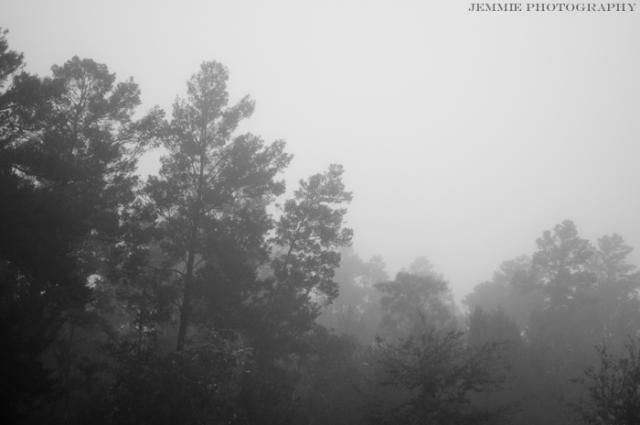 We are not Home yet, but we will be SOON.
He is Who He says He is.
Be still and know that He is God.
With much love always,
~ Jean Marie ~