Urgent prayers for Avery! -
John, Audra, Avery and Henry (in the womb) a few weeks ago in California.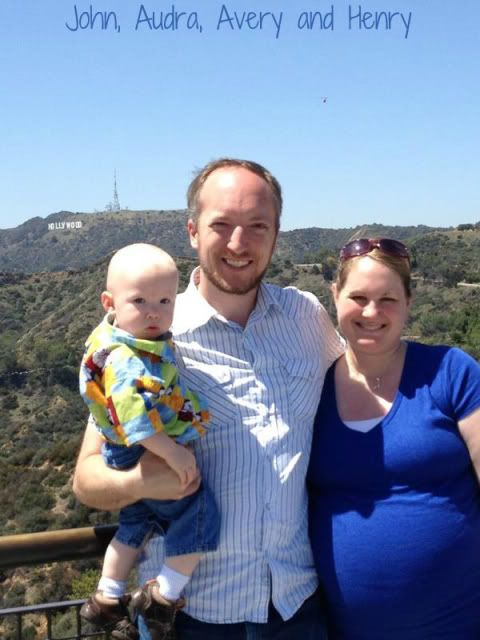 Y'all know about Avery. You know about him because he is
Melody's
little brother. You know about him because his
Mommy
is the only one besides Elle (who named me so) who calls me
Jemmie
. The one who calls me best friend, and laughs hysterically when we mispronounce words and who listens to me when I cry and prays for me.
They need prayers as they cry out and call to the One Who sits upon the Mercy Seat.
They need prayers and they need them now.
Avery is 16 months old, and has a severe abdominal infection. He was airlifted to VCH in Nashville this afternoon.
It is very very serious.
Here is the prayer request on Facebook -
"Urgent prayers needed NOW. Avery is fighting for his life. Pray God will let us (John and Audra) keep him. The next 12 hours are critical."
and 2 hours ago -
"Avery is still with us but the next 12 hours are very critical. We desperately need a miracle."
I am so worried. So scared. So trusting of God, but still so so scared. I love Avery so very much.
Please pray that God would bless him with strength, that his body would fight, fight, fight!!!
Please pray for John and Audra (and Baby Henry). Pray for peace. Pray for strength. Pray for trust.
Pray that God would give Avery a long life here.
Pray for healing from the One Who loves us so much.
Thank you! I'll try to update when I know more.
~ Jean Marie ~
"He who dwells in the secret place of the Most High shall abide under the shadow of the Almighty."
~ Psalm 91:1 ~